Ritz-Carlton Yacht Collection is finally ready to debut its first ship.
The 298-passenger Evrima, originally due out in January 2020, is scheduled to sail its maiden voyage on Oct. 15 from Barcelona to Rome.
The superyacht-inspired ship will sail in the Mediterranean, Caribbean, Central America and South America.
Evrima, which translates from Greek to "discovery," will offer a menu of spa treatments and amenities, including a sauna and steam room; watersports from the yacht's marina; and an infinity pool.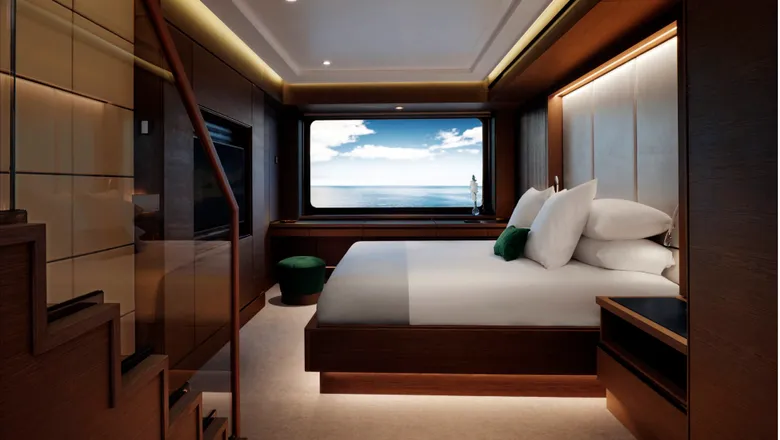 A loft suite on the Evrima. Photo Credit: Francisco Martinez
Dining options will include a specialty dining experience designed by Sven Elverfeld, head chef of Aqua, a restaurant at the Ritz-Carlton Wolfsburg in Germany. Aqua has three Michelin stars.
The Evrima has been delayed multiple times, initially due to shipyard issues then pandemic-related labor shortages and supply chain issues.
Mistral is an outdoor restaurant on the Evrima. Photo Credit: Christopher Cypert