I have these recurring thoughts that transpose into my dreams, where I take my girlfriend Penelope on vacation to a private resort. Someplace warm and exotic. You know, one of those resorts where anything goes.
While at this resort, We sunbathe entirely nude, and I can tell that she is getting very excited about the visuals surrounding us. I catch her gazing at this hunk as he passes by naked with his cock hanging down to his knees. The look of amazement on her face makes me chuckle. She gets slightly embarrassed. I smile at her, "It's ok, honey." She feels reassured, smiling back. As time goes by, we both seem very visually satisfied with all the eye candy surrounding us. Everyone is so polite, respectful, and yet discreetly flirtatious. The setting is a good vibe.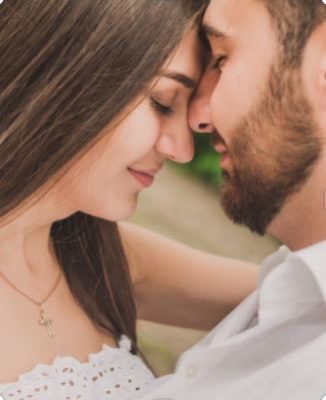 That evening after a light dinner, We go to our bungalow to freshen up, then we head out to the bar for some drinks and cocktails. We mingle, making new friends. I notice that Penelope is working her magic, flirting with a beautiful young lady. A pale-skinned, voluptuous redhead with the most amazing blue eyes. I watch them both giggle as the same guy from earlier passes by the bar and starts a conversation with them. At a point, Penelope excuses herself to use the restroom. I interject, introducing myself to both the guy and the young lady. I ask them if they would like to join us for a nite cap later. They comfortably agree. When Penelope comes back from the restroom, we all share a few more rounds and laughter, at which point we all become pretty tipsy. I feel the moment, so I tell them, let's go back to our place for a nite cap. Penelope looks startled for a moment but eager for what's to come.
(This would be our very first swinger encounter.)
We enter our room. And I tell Penelope and the young female to undress for us. As we guys sit back and watch the ladies perform a sexy striptease. They begin to kiss gently and undress one another. Once naked, the young female gently pushes Penelope onto the bed and opens her legs wide as she runs her tongue down Penelope's inner thigh. Slowly licking her from ass crack to her clit, repeatedly. Penelope moans, and you can hear her pussy getting wet.
We watched with such intensity, as we enjoy both females getting hot and steamy. The young female turns Penelope over onto her belly and opens her fat ass inserting her tongue, fucking her asshole passionately. Penelope gets wildly aroused. The young female climbs over Penelope and lays on her back at the head of the bed. Penelope begins to eat her beautiful pink pussy with her long tongue. She seems to love the way it tastes.
At this moment, I tell the guy to climb on top of my girlfriend. He complies, inserting his massive cock into her mango sweet pussy. As he goes deeper and deeper. All you can hear are Penelope's moans repeating vigorously. He begins to stroke her hard, and she loves it! She reacts most pleasantly. At this point, I enjoy him taking her, and the young female is climaxing from the visual and the head that Penelope is giving her.
I climb onto the bed and crawl to the young female inserting my fat cock into her mouth; it becomes clear that this is only the beginning. As Penelope is climaxing, I turn the young female to the side, and I begin to fuck her tight pussy, thrusting hard and deep. She moans in delight; the smell in the air is mystical. The moans in the room are harmonious. Moments later, I tell the guy to eject, asking Penelope to lay on her back. I then place the young girl on top of Penelope in a 69 position. As they suck on each other's pussies, I tell the guy to fuck the young girl in the ass doggy style. He gently proceeds. I come around to face Penelope, lifting her legs open up in the air, I insert my fat cock into her tight little asshole. Both women eat one another as they receive anal pleasure.
The moans and screams, at times, fill the room with timber. The heat and sweat fill the space with the most sensual scented pheromones. It smells like heaven. The stoking continues, and the young girl buckles as the guy's cock are too big for her to handle. She screams In ECSTASY! Fuuuuuuuck! She cums real hard, as one leg shakes, then cramps up. She buckles, this time to the side. She was looking conquered. Defeated, yet with a look of complete satisfaction.
The guy looks at me. I tell him to lay down on the bed. He follows my lead. I pause for a moment, and I pull out, telling Penelope to lay on top of him. As she climbs on top of him, he inserts his massive monster cock inside of her soaking wet pussy. She begins to ride him slowly and carefully. I climb up behind her and gently insert my fat cock into her gaping asshole. Penelope goes wild! Winding and grinding her fat ass on me, making sure she takes all of me inside her. She works it like a champ. She was performing, with a look of a Goddess on her face. My cock becomes so hard. I feel an abundant amount of satisfaction, watching her getting off. She looks into my eyes, so grateful for me giving her this experience. Dominating her, I feel so connected with her. She continues to ride us both intensely. I caress and gently squeeze her little breasts, pulling on her long nipples. Squeezing them hard, I can feel her asshole opening up, now majorly gaping. I know she is nearing her climax.
(This will be the mother load of an organism for sure.)
I know my little one. She is working her box to her fullest potential. The guy is getting so excited he too looks to be nearing his climax. I ride her ass like a raging bull. Fucking the shit out of her. She licks her long erect nipples with her tongue in pure ecstasy. She begins, "Oh My God! I'm cumming; I'm cumming, I'm cummmmmming!" I pound her asshole for dear life as she rides his massive cock. She is screaming and moaning. It almost sounds as if she's speaking in tongues. She jumps off of him, and my cock slips out.
The young girl begins to suck his cock, swallowing all his cum clean. Penelope deep throats my cock and begins to give me an incredible head! In and out her beautiful mouth, she goes hard! Moments later, I begin to feel the urge to climax. I tell her, "I'm about to cum". She sits on the guy's face, riding him as she sucks my cock Intensely. I begin to cum down her throat. She swallows it all up. The young girl cleans up the leftover cum from the other guy while he was steadily swallowing my girl's sweet pussy juice. Penelope collapses onto the bed in a fetal position. I ask the guy and the girl to leave, but Penelope requests the young girl to a sleepover.
I begin to awaken from this intense fantasy, wondering, could this ever really happen between us? Could I handle watching another man devour my Little One? I shake my head in disbelief, trying to shake off the dark thoughts.
For more: https://tinyurl.com/mv44p9jt