Robert Stevenson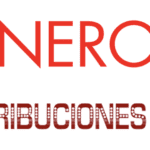 HOUSTON, TX (November 3rd, 2023) – Aneros, a pioneering leader in the field of sexual health and wellness, is thrilled to announce its strategic collaboration with DISTRIBUCIONES-BES, a renowned distributor headquartered in Mexico. This landmark partnership marks Aneros' first-ever agreement with a distributor in the Mexican market, signaling an exciting new chapter in the company's global expansion.
"We (DISTRIBUCIONES-BES) are very excited about our new partnership with a World Class Company as ANEROS, we will offer their products nationwide," says CEO and Founder, Rolando Gamez.
"We are very excited about this partnership. This is the next leap in spreading the Aneros love in Mexico. DISTRIBUCIONES-BES is a very well-respected company and we are fortunate to work with them to increase the presence in Mexico," says Brent Aldon, Director of Sales and Marketing for Aneros.
For more information or details about DISTRIBUCIONES-BES, contact: [email protected] or call phone: (81)3800.8080. For more information about Aneros, please email [email protected] or send a direct message to any official Aneros social media profile; Twitter.com/Aneros, Facebook.com/Aneros or Instagram.com/Aneros_Official.