(Los Angeles, CA)
Adult virtual reality creator 
BaDoink Studios
 announced today a partnership with cutting-edge VR player HereSphere in order to optimize BaDoink's streaming capabilities and deliver a fully customizable interface and more personalized user experience.
With the power of Heresphere's built-in browser, users can simply log in to their favorite BaDoink Studios site and instantly enjoy an immersive theater experience that offers them the ability to seamlessly browse and stream its premium VR catalog.
"Downloading our 7K VR scenes is a great way to enjoy our content, but HereSphere offers a quicker, more direct route to a VR experience, without filling up hard drive space with heavy files. We're excited to be working with HereSphere as they continue to provide cutting-edge, custom-tailored streaming solutions." Says Lucas Elliot, Director of VR Content.
HereSphere is an experimental application that pushes the boundaries of VR player immersion. Their new autofocus feature allows users to selectively focus on scene subjects using eye-tracking technology to create a more cinematic atmosphere within their headset. While Stereoscopic VR videos are perceived differently by each individual, HereSphere's technology allows users to find the right settings for them through distance-based head tracking and IPD correction.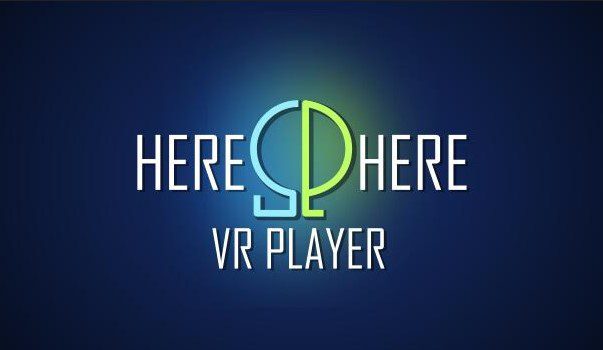 Users will also have access to an advanced timestamped file tagging system, making it easy to skip to their favorite scene segments. Color adjustments, key-framed settings, and lens distortion settings are also available to further personalize the user's experience.
ABOUT HERESPHERE:
HereSphere is a cutting-edge VR video player that enhances the immersiveness and clarity of stereoscopic VR videos. The autofocus algorithm uses real-time depth estimation to adjust the projection for improved stereo image clarity and sense of scale. Ever notice double vision when looking side to side, when tilting your head, or when objects get too close to the camera? Autofocus can help with that!
ABOUT BADOINK:
Known for the world's best fully immersive VR adult scenes featuring the hottest stars in the industry, BaDoink Studio is a multi-award-winning virtual reality adult content producer that boasts more than 2,000 high-quality 180-degree stereoscopic VR erotic scenes.
The 7k high-resolution VR content is shot with cutting-edge technology and offers something for everyone – from teen anal to deepthroat blowjobs with hot blondes and everything in between. BaDoinkVR supports all virtual reality devices. Discover more about the BaDoink Studios and their premium content websites including BaDoink VR, 18VR, VRCosplayX, KinkVR, and why they're Pornhub's Most Popular VR Channel and winner of the AVN and XBIZ Awards VR Site of the Year at badoinkvr.com. Follow them on social media on Twitter @badoinkofficial, Instagram @badoinkvr, and TikTok @badoinkstudios and subscribe to their YouTube channel.
# # #
Press and media contact: