(LAS VEGAS, NV) Blush Erotica, a unique concept in adult entertainment, has taken its offering to the next immersive level by now releasing exclusive content in virtual reality on their new site BEVR.io. As the VR space explodes, Blush Erotica is showing up and providing viewers with the similar body-inclusive, high-quality, cinematic video they have come to expect from Blush Erotica. BEVR is focusing on bringing curvy, BBW, SSBBW models to viewers' goggles to help fill the void in this area of production.
"There's so much white space in VR right now. It's so empowering to be an early adopter because we're able to bring our body-positive philosophy to the space as it's developing," said The Sinematographer. "VR feels like the wild wild west in that you can build anything you can think of."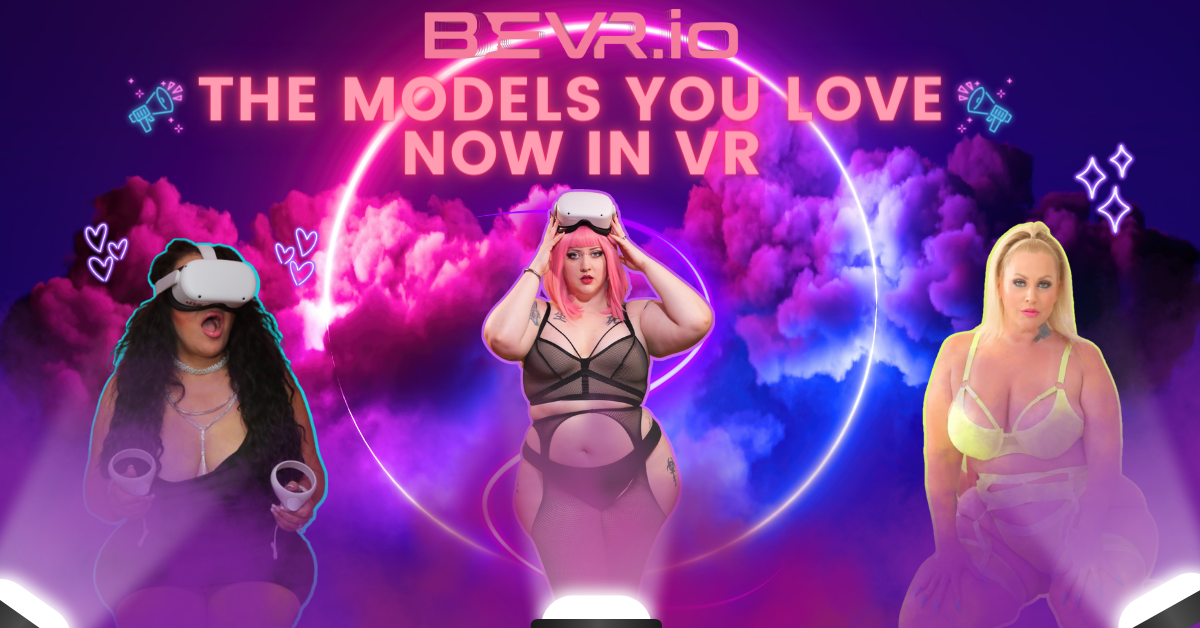 The company has been piloting its VR offering on SexLikeReal, VR Porn, and POVR. "By talking to fans and taking their feedback seriously, we've been refining our offering," said Stacy Lyle, COO.
FindVRPorn.com recently featured the company in a new article and received high recommendations from VR expert James Find.
"BEVR.io—from a web design perspective—makes a beautiful and clean presentation. From a content perspective, it's addressing a niche that has been terribly underrepresented in the VR porn space. At $29.99/month or $199.99/year, this is a joyous day for fans of BBW VR porn. BEVR.io is in an interesting and advantageous place entering the VR porn universe with very few direct competitors," said James Find.
When asked about the goal for BEVR, a Blush Erotica rep responded, "The goal of a BEVR scene is to provide immersive and engaging experiences for the viewers and showcase the curvy beautiful talent they can't commonly find elsewhere. We want the viewers to feel like the scene was created just for them and in some instances, it actually has been!"
Blush Erotica, a AVN and XBIZ two-time award-nominated company, is a unique concept in adult entertainment where narrated voiceovers provide an additional layer of erotica to hardcore porn. As the company's catalog grows so does BlushErotica.com featuring titillating scenes, behind-the-scenes footage, exclusive photography, and an erotic story blog. The group frequently releases exclusive and unpredictable interviews with industry talent on YouTube.
Those interested may follow Blush Erotica on Instagram, Twitter, and Reddit.
###