(Los Angeles, CA) Nubiles Porn has announced its March Flavor of the Month, and it's one of the freshest talents on the block that you need to know about (if you don't already). And you definitely won't forget Dakota Tyler.
Dakota Tyler is a teen dream —she loves to strip off her clothes and is always searching for a good dick. She's been crowned Nubiles Flavor of the Month for March. Dakota plays the flirty stepsister to Ricky Spanish in her special scene commemorating her new title. Ricky is entertained and annoyed by Dakota's antics. Betting she can blow the biggest bubble, fit in the dryer, and chug a drink the fastest— she always breaks out her secret weapon to distract him, her tits. Dakota bets Ricky that she can fit inside the suitcase; if she does, she gets to suck his dick. It's mission accomplished for Dakota, but their cover almost gets blown when their mom comes to the door asking where Dakota is. Dakota gets off on the wrongness of the situation and asks Ricky to fuck her. They go at it with Dakota still inside the suitcase and almost finish before their mom catches them.
"Ricky is a lot of fun to work with and the ultimate stepbro for a scene. I'm honored to be the Flavor of the Month and can't wait to work for Nubiles' sites even more," says Dakota Tyler.
"Dakota is the right mix of cute and flirty, and we received a lot of positive feedback on her Christmas scene—the members were raving about it. So, we decided to make her the Flavor of the Month for March," says Belinda, Nubiles Affiliate Manager.
Watch the trailer and exclusive scene for "March 2023 Flavor Of The Month Dakota Tyler – S3:E8" and her debut scene for the iconic site at nubiles-porn.com/model/profile/18026/dakota-tyler. The scene is also available on Princess Cum princesscum.com.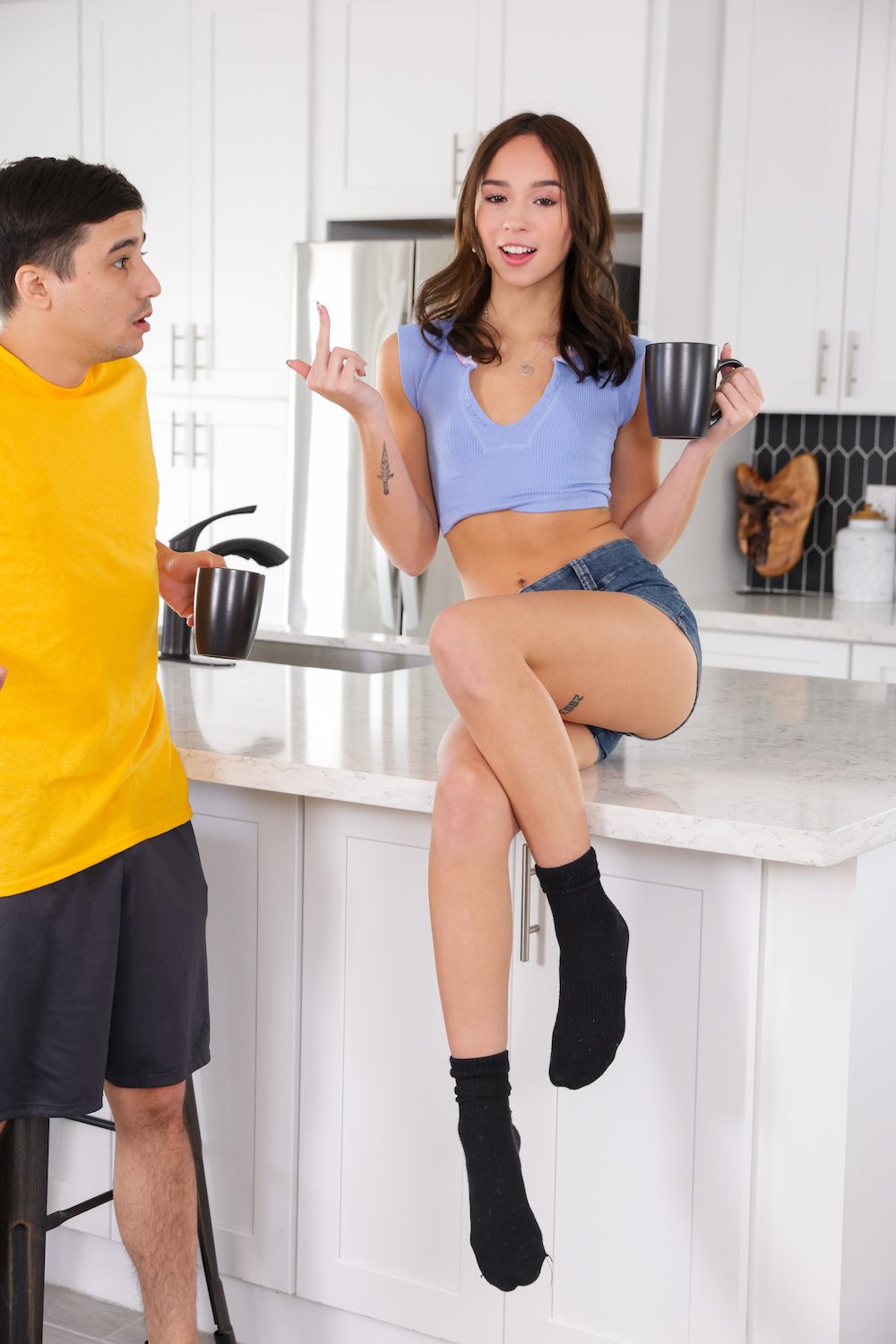 For Nubiles media requests, contact Erika Icon of The Rub PR at [email protected].
ABOUT NUBILES
Nubiles nubiles-porn.com and Nubile Films nubilefilms.com are two of the most respected studios in the industry. With countless awards nominations and multiple AVN Awards wins, their high-quality HD scenes with the top stars and rising stars have kept their members happy and their brand expanding. Follow them on IG at @nubilefilms. Subscribe to their official Pornhub accounts at pornhub.com/channels/nubiles and pornhub.com/channels/nubilefilms for updates, trailers, and more.