HOLLYWOOD, CA – Award-worthy pro-am site Dire Desires has another interview and sex scene out called "The Dire Interview Episode Three" starring Lola Black. Born in Chicago, the 26-year-old petite stunner has breathtaking curves, cascading chocolate brown hair, and an appetite for big dick that has her drooling all over her costar's rigid rod the first chance she gets. 
Jay bangs her and she bangs back, as the insatiable slut experiences a series of squirting orgasms that coat the surprised stud and run down his steely shaft. Jay returns the favor by spraying his silky seed onto her gorgeous face for a satisfying scene finish.  
"So after her interview but really before, she wanted to fuck," Jay explained. "She couldn't wait to squirt all over my dick."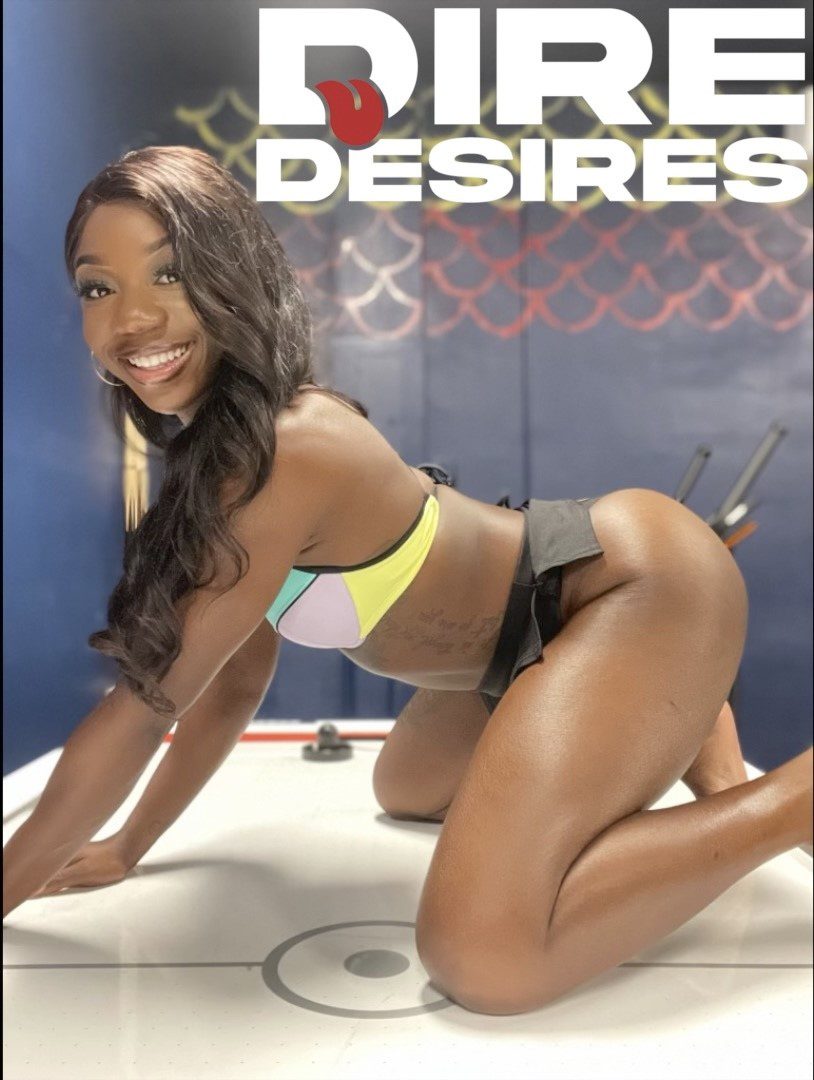 It's evident that Lola enjoyed herself immensely in the scene just from watching the scorching hot trailer. The mesmerizing babe confirmed it after the scene.  
"Jay is my favorite guy to work with," Lola confessed. "It's something about his dick that makes me squirt multiple times all over it. I can't wait to fuck him again and leave a pool full of squirt all over his dick!" 
See the sizzling hot new scene now at https://diredesires.com/members/the-dire-interview-episode-2-lola-black/.  
The Dire Interview Episode 3. Ms. Lola Black is now available at https://www.youtube.com/watch?v=l6_K–B1EYo. Catch up on all of Jay's new YouTube podcast episodes and subscribe to his channel!  
And be sure to check out Jay's new apparel line at https://desiresbrand.com/ and pick up some merch!  
Follow Lola Black on X at https://twitter.com/LOLABLACKXXX.   
Follow Dire Desires on X at https://twitter.com/TheDireDesires and visit their OnlyFans at https://onlyfans.com/d_desires.   
# # #  
ABOUT DIRE DESIRES: 
In the industry since 2013, adult male performer Jay built his company Dire Desires from the ground up, one clip at a time. In 2018 he launched the official site, filling it with the hottest amateurs and unknown superstars having real, passionate sex, including Majesty Nasty, Baby Gemini, Tina Starr, Princess Emily, Deja Marie, Honey, Minx Fiya, Nadia Cream, Mena Carlisle, and more! 
With weekly updates and a new site redesign, there's never been a better time to satisfy those dire desires! Visit the site today at https://diredesires.com. Follow them on Twitter at https://twitter.com/TheDireDesires. 
# # #