Slide into this DM!  What is the Dungeon Master?  lt is a custom-made leather BDSM harness to strap a rider down for mind-bending forced orgasm adventures! Designed specifically for Motorbunny in partnership with custom gear crafters Red Room Accessories, Dungeon Master takes advantage of the built in tie-down eyelets of Motorbunny and is the ideal Sub training tool.
Made in US 🇺🇸, compatible with all Motorbunny.

Not compatible with Sybian. Accessories not eligible for return.
Say hello to the newest piece of kink designed specifically for Motorbunny and its built-in stainless steel BDSM anchors!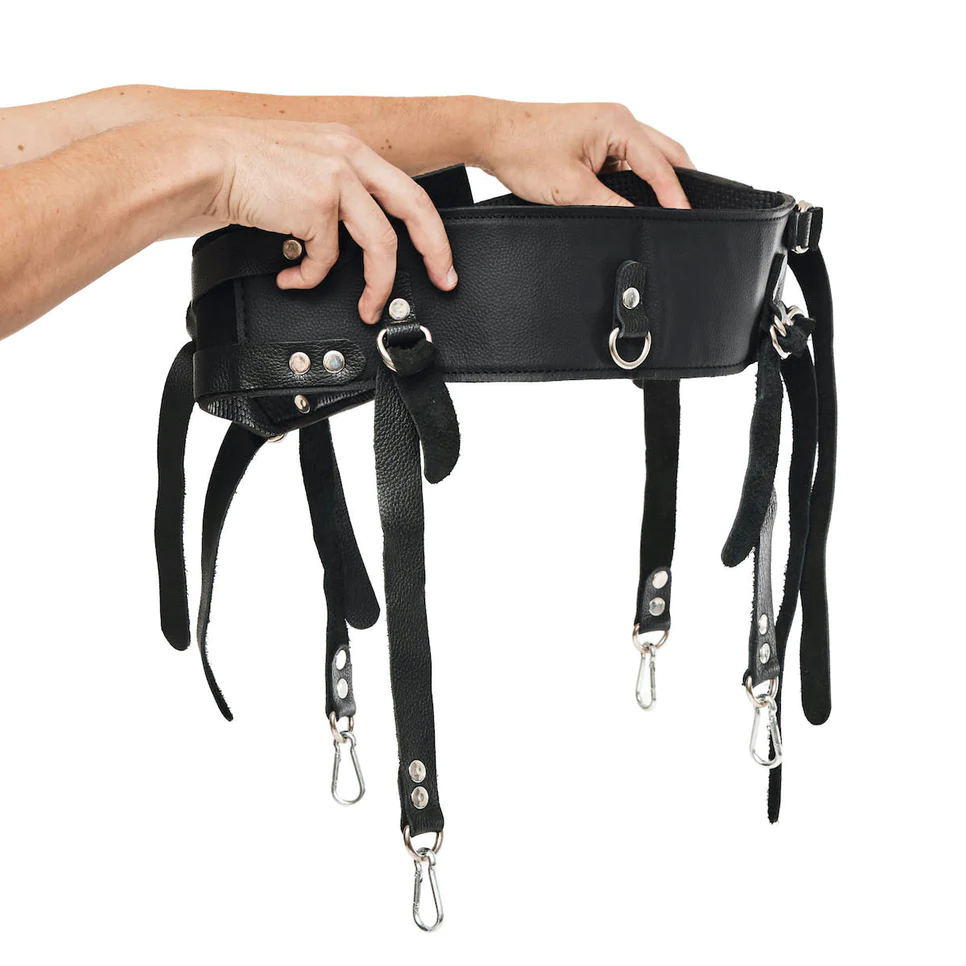 Size       Above hip waist circumference
S/M       28" up to 40"
L/XL       36" up to 60"
The Dungeon Master Forced Orgasm Belt restrains the rider's body from the waist and secures them in place for consensual, multiple orgasmic adventures.
Designed in partnership and handcrafted by Red Room accessories, this tool is ideal for Dom/Sub training and anyone looking to push the envelope on their plasure limits!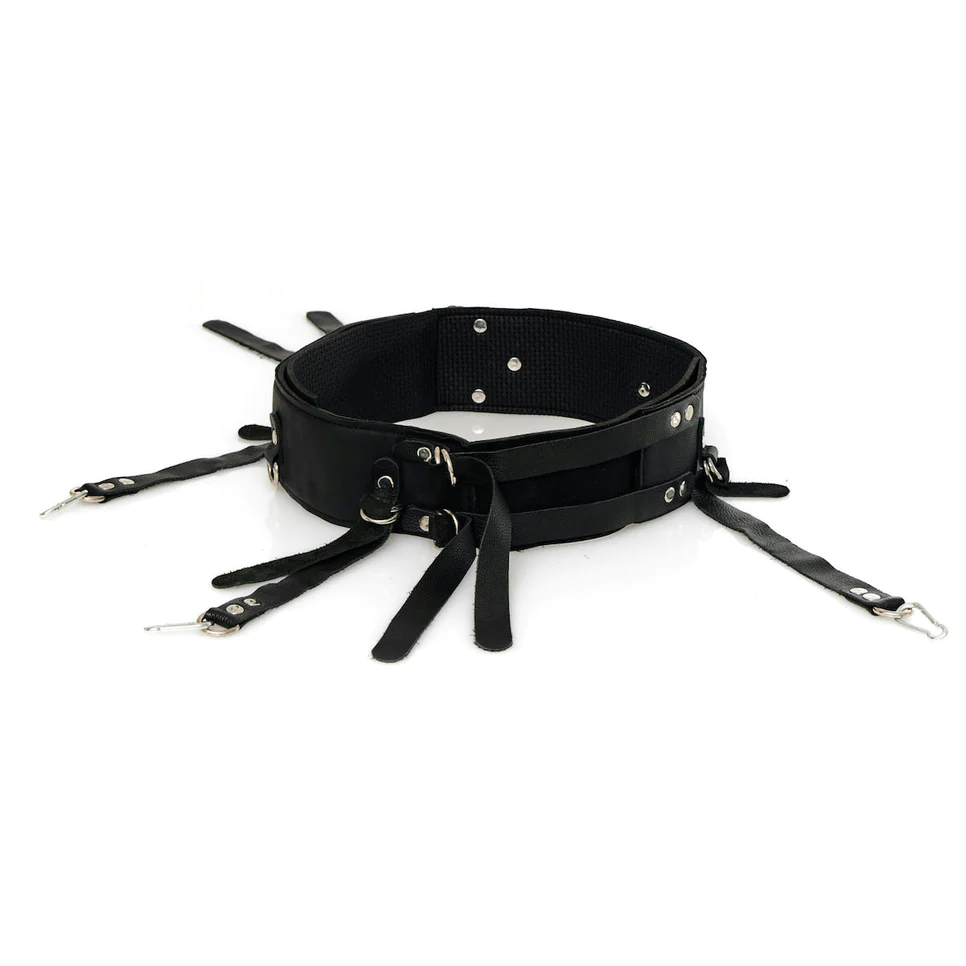 Dungeon Master Forced Orgasm Belt is made with the highest quality materials and is made to be a centerpiece of any BDSM accessory collection.
Soft, genuine cowhide
Hand-stitched with heavy duty harness thread
Braided, water-resistant neoprene interior liner
Large, double-capped, nickel-plated rivets
Nickel-plated buckles
Zinc-plated attachment point carabiners
Heavy-duty moto chap leather tie-down and cinch straps
S/M fits waist 28" up to 40", L/XL fits waist 36" up to 60"
Two additional restraint tie-on points
Made in USA
Not compatible with Sybian products
More info about Forced Orgasms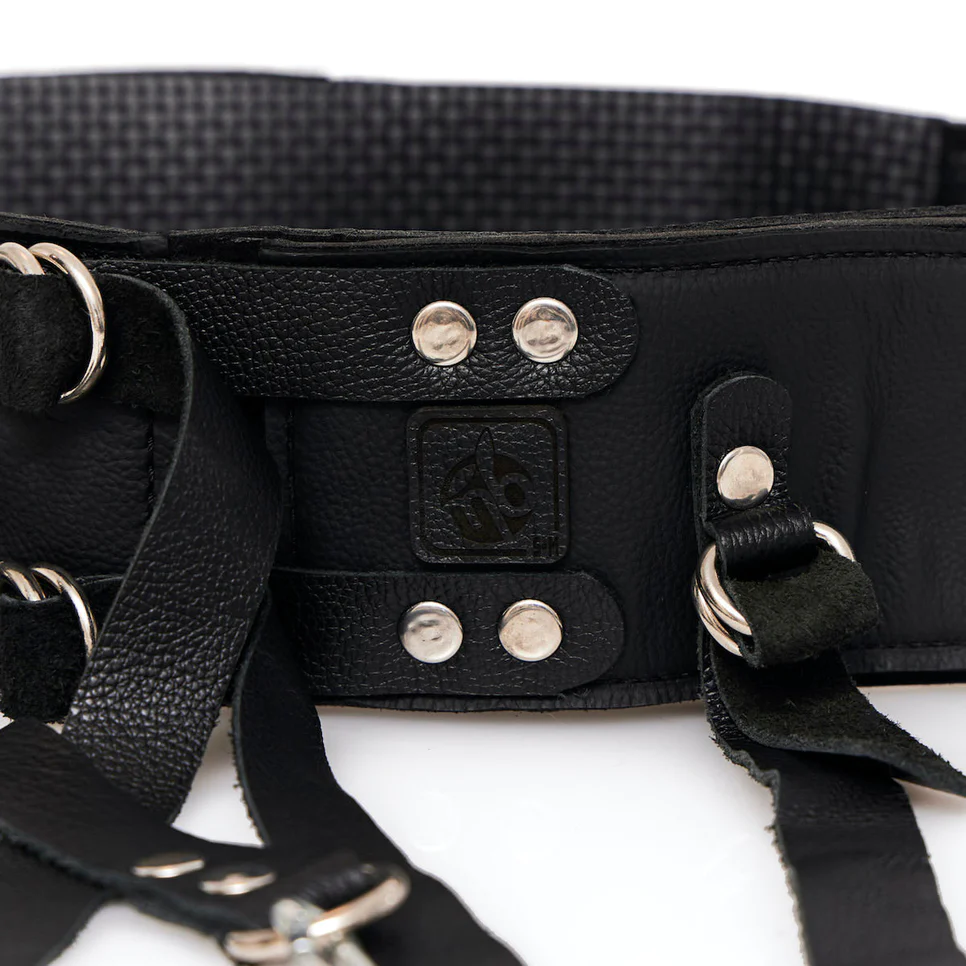 What is Forced Orgasm?
Forced Orgasm is the practice of consenting to a partner initiating and facilitating a string of orgasms, typically using a vibrator or other tool. The practice is outlined here for more information. Additionally, everything Motorbunny does is about consent and control. BDSM scenes that include products like the Dungeon Master Forced Orgasm Belt should be discussed beforehand and tools like safe words and other signals are recommended for safe usage.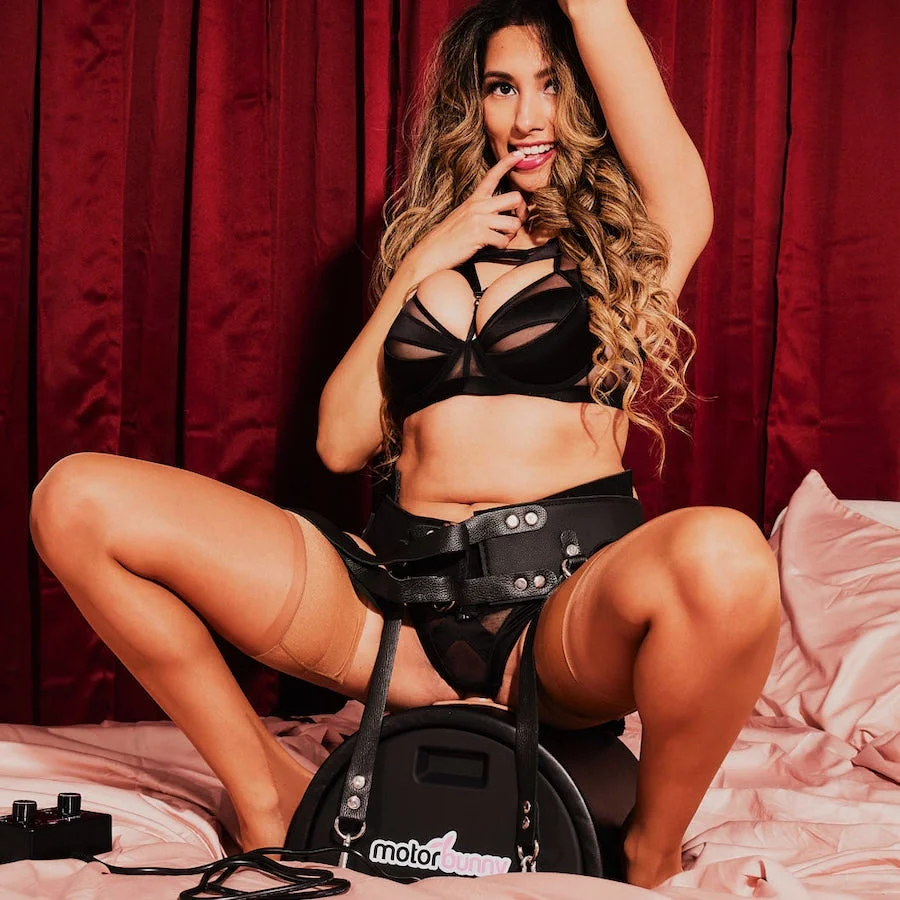 Add Motorbunny and Save More!
Buy a Dungeon Master Forced Orgasm Belt today and add a Motorbunny to your cart to save money. See details here.
Hop on and strap in! And keep an eye out for more new accessories and attachments releasing soon. This year is going to be a wild ride!