(Hamburg, Germany) German trans girl cam model, creator, adult performer, and art school dropout Emily Adaire recently sat down with Zipper Magazine to talk about kink, identity, and more with host Sunny Megatron.
Known for featuring original content for some of the most respected voices in the community, Zipper Magazine is a joint effort between sex educator Sunny Megatron and Clips4Sale. And now they can add kinkster and content creator Emily Adaire to their growing list of exclusive interviews. Emily talks about some of the most memorable scenes she's done, what's still on her kinky bucket list, and advice for those beginning to explore the kink and identity. "Emily Adaire Talks Kink & Identity" opens with Emily introducing herself and assuring viewers that it's OK to laugh during sex. Then, Emily and Sunny cover a wide range of topics in the informative, educational, and at times highly entertaining interview. They discuss misconceptions about kink and BDSM, three words to describe Emily's sexuality, why her personal sex life is more vanilla than her scenes, first discovering her kinks, the best way to get started in kink play, three words her kinky partners would use to describe her, the most embarrassing thing that's happened to her on set, her answer when strangers ask her what she does for a living, how she got started in the industry, the importance of setting boundaries, and much more.
"Sunny and her producer really did their homework on me and my kinks. This interview was one of the smartest and most fun interviews I've done since I started in the industry. Whether you're a fan or I'm new to you, you'll definitely enjoy the interview and probably learn a lot about kinks and maybe even more about yourself, Enjoy!" says Emily Adaire.
To interview Emily Adaire for your site, publication, or show, contact Erika Icon of The Rub PR at 
[email protected]
.
ABOUT EMILY ADAIRE
German trans girl cam model, creator, adult performer, and art school dropout Emily Adaire is known by her worldwide fans for her self-produced amateur content and her pro-scenes for Grooby, Legal Porno, Insatiable Pictures, and more. Emily enjoys taking on the role of student where she can wear her trademark glasses, flirt, and wear college girl outfits. Most of Emily's time is spent on the road, filming, editing, and networking, and occasionally you can find her on cam. Fans love her bottoming adventures, and she's becoming known as a size queen, adventurer, and international traveler.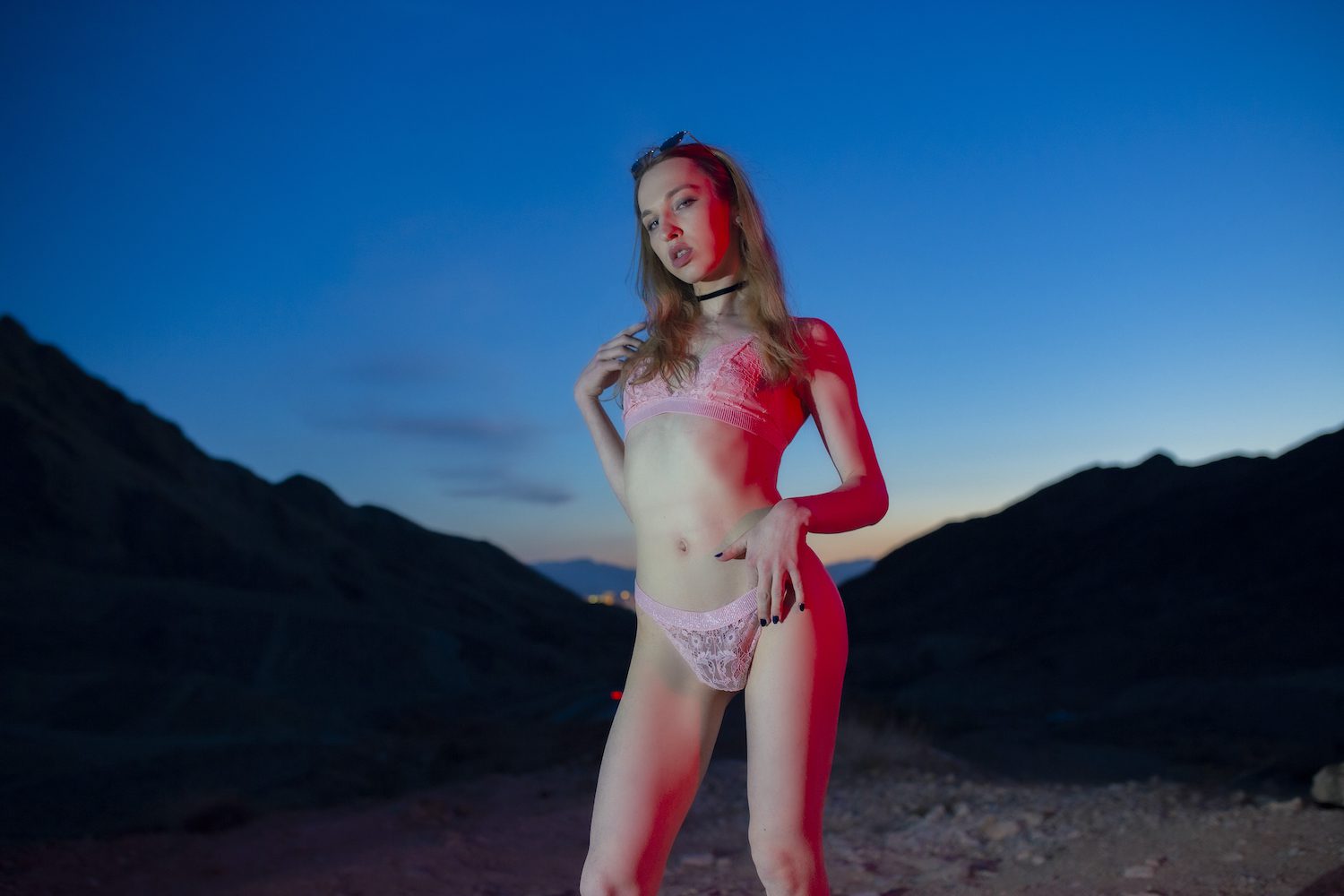 Her stage name has interesting origins—she always loved the name Emily, and Adaire was inspired by the character Daisy Adair from Dead Like Me, who loves to talk about her sexual exploits with Hollywood stars. Pre-COVID, Emily had just a few videos under her belt, but during lockdown, she made the leap into webcamming and filming more videos. And all that lead to her filming for the top trans studios and becoming an award-winning content creator. In 2022, Emily won Best Trans Clip Artist and was nominated for Best Self Producer and Best Non-US Performer by the TEAs.