(Melbourne, AUS / October 7, 2022) — Never before in modern human history has sexual gratification been as prevalent and marketable than 2022, and Aussie content creator Evie Jones says that now that Pandora's Box has been opened, there's no going back.
"There are few jobs on this planet that offer the highest of highs and the lowest of lows than the sex worker," admits Jones, who acknowledges that the extremely personal nature of the job evokes strong reactions from men and women alike. "But like it or not, sex work isn't going anywhere, so people need to understand why it exists in the first place."
The Melbourne-based entertainer says that many people have certain desires that can only be accommodated by sex workers, who fulfill important roles and/or needs in their lives. "One client cradled me like a baby, one had me wear a school uniform while he sang me a song, one booked me simply to watch me urinate, while another with a tickle fetish wanted me to tickle him to exhaustion."
She notes that fulfilling those needs, however, regularly come at a cost. "My house was broken into and robbed by a guy I was dating, who later sent my escort website to my mum to expose me… a guy once forgot to pay me, so he let himself into my home to give me the money, and my property manager tried to get me kicked out of my apartment.
"All my friends found out I was an escort when I was about 21, by someone finding my escort ad and showing it around. That was a pretty traumatic time in my life; I lost a lot of friends but I gained a lot of new ones who were open-minded and didn't care what I chose to do as a job."
Jones also explains that she tried working a 'normal' job "but it only made me depressed and poor… I worked as a cleaner in rich people's houses and a call centre, but got fired because I hated working every day. I went straight back to working as an independent escort, as sex work allows me to make my own hours."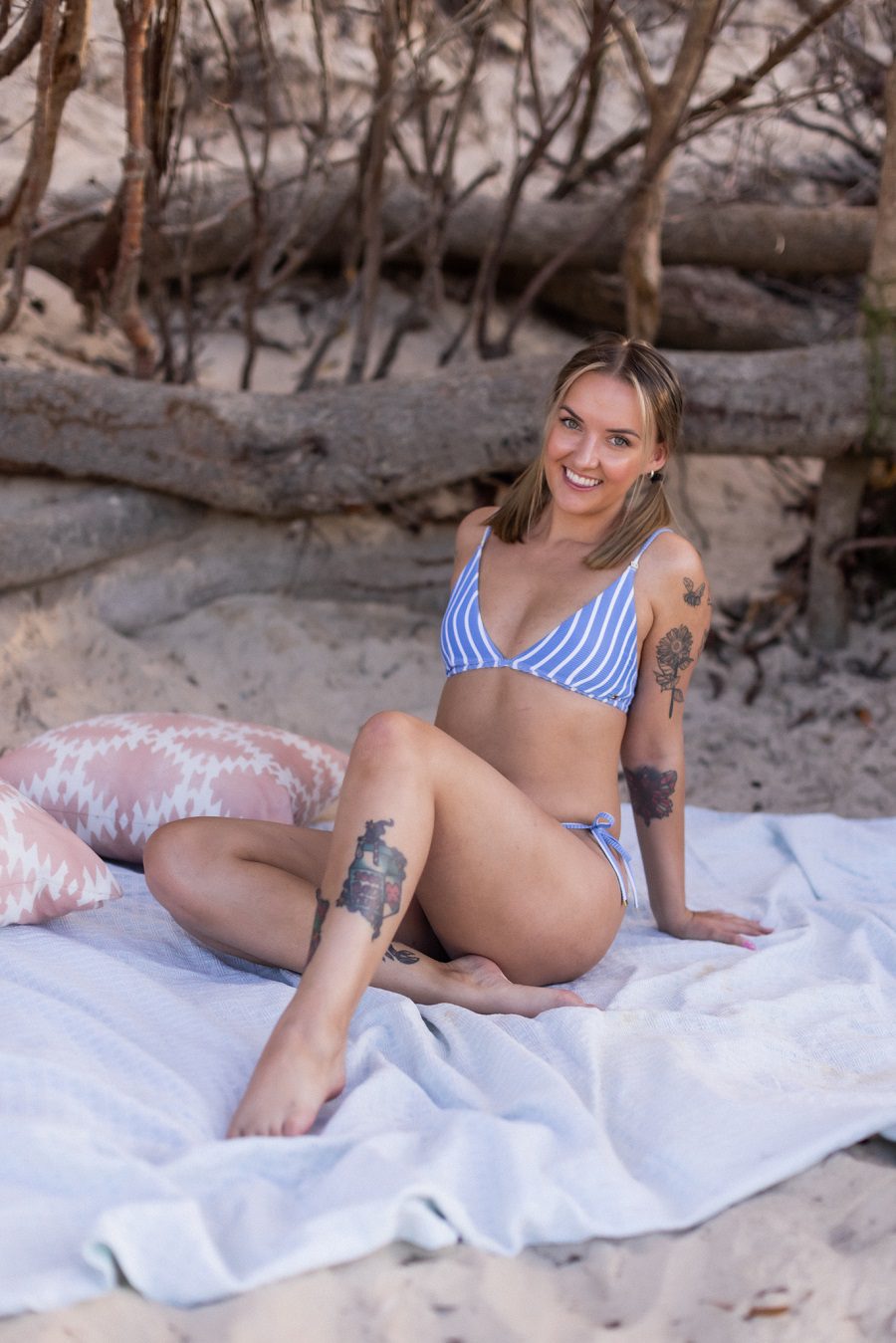 These days, Jones revels in the unconventional behavior that defines her job. "I've been making videos lately where I pick up strangers on the street and film with them; this concept seems to go nuts on social media. I also deal with a lot of guys wanting me to humiliate them, like telling them they have a tiny dick.
"And of course my most popular fixation with clients lately is pretending I'm pregnant when bloated. There's a whole community of people who love to see me bloated/full of food/'pregnant' – sometimes with their/our 'baby'."
The upside, of course, is the cash. "I've been single for five years and in that time I've bought myself an apartment and a house using money that I earned from OnlyFans. I had $2000 to my name when I dumped my last boyfriend, so I prefer being on my own and just focusing on making money for now."
Find and follow Evie Jones at:
ABOUT EVIE JONES:
Blonde, bubbly Evie Jones is one of Australia's top adult content creators, specializing in "pretty much anything my fans ask for". The petite (5'2") all-natural beauty, whose friends describe her as "confident, cheeky, playful and a great conversationalist on all topics", started her industry career at 18 as an escort before switching gears to work online as an independent content creator for OnlyFans, where she sits atop the top .3% of models.
Jones not only loves her job, she has made plenty of social media clips about her daily life in sex work, including her personal experiences with clients and their requested fetishes, which currently includes close-ups of her bloated belly after a big meal! Fans can find Evie through her 
linktr.ee/eviejoneslinks
.
# # #
Press and media contact: