Greenland is betting that airport renewal and expansion projects in its two key commercial and tourism hubs will fuel more visitation, including from the U.S.
"Greenland is right in between the U.S. and Europe, just like Iceland is," said Visit Greenland spokeswoman Tanny Por. "There is potential there for more traffic. … The U.S. is a focus for us."
The airport in Greenland's capital of Nuuk is getting a longer runway as well as a new terminal. In Ilulissat, the island's largest leisure tourism center, the terminal and airfield are being relocated and built anew. Both projects are slated for completion in late 2024.
Especially key to the projects are the expanded runways. Currently, short runways prevent the Nuuk and Ilulissat airports from handling mainline single-aisle aircraft and widebody planes. As a result, commercial air service into the two communities is offered only with small, regional aircraft.
International travelers often connect to those towns via the airport at Kangerlussuaq, a retired U.S. military base that has a runway long enough to handle large aircraft. Air Greenland currently flies to Kangerlussuaq from Copenhagen using an Airbus A330-200.
The only way to access Nuuk via commercial aircraft from outside Greenland is on Air Greenland or Icelandair Bombardier regional propeller planes from Reykjavik. Icelandair also offered summer seasonal prop-plane service from Reykjavik to Ilulissat this year.
The airport projects are geared toward changing that state of affairs through the construction of 1.4-mile runways, nearly triple the length of the current runways in Nuuk and Ilulissat. The new terminal in Nuuk will be able to handle 800 flyers per hour; Ilulissat's will have hourly capacity of 600.
Already, Air Greenland has plans to fly to the two airports from Copenhagen using the lone A330neo that it will soon receive, said Milan Lund Vraa, business developer for Kalaallit Airports Holding, the builder of the new facilities.
Hopes are that Icelandair will also put larger planes into Nuuk and Ilulissat. And more ambitious goals include additional European service as well as flights from Canada and eventually even New York.
"We don't expect there will be a direct flight from the U.S. to start out with," Vraa said. "In the long-term, we hope to have a U.S. flight."
Increased air access will benefit cruise operators
According to Visit Greenland's Por, the country currently enjoys approximately 100,000 visitors annually. Of those, 55,000 enter via air and the remaining 45,000 by sea, mostly on expedition cruises. American visitors comprise approximately 6% of arriving air passengers, Vraa said.
Por said that in a market as small as Greenland, the addition of just two new flights per week could significantly increase the annual tourist count.
Improved air access to Nuuk and Ilulissat is also expected to be a boon to cruise operators. Both towns offer more accessible harbors than Kangerlussuaq, to which cruise ships must navigate approximately 95 miles through a fjord and then anchor offshore rather than dock. Scenic, for example, transports passengers to its ship via tenders, while a barge is used for luggage and supplies, said Claudius Docekal, Scenic's vice president of ocean product.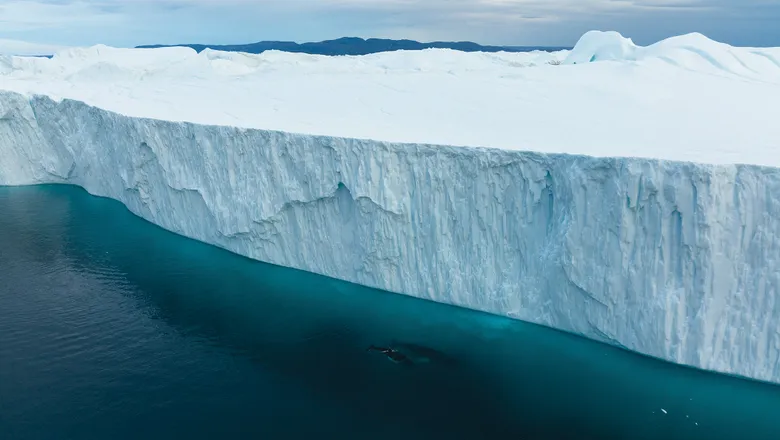 Expedition operators say they are enthusiastic about the airport projects.
"The continued development of air services in Nuuk and Ilulissat will create more options for itinerary development in the region," said Vanessa Picariello, vice president of brand for Lindblad Expeditions, whose three Greenland itineraries either start, finish or start and finish at Kangerlussuaq. "And an increase of international flights will provide more options for our guests and create further appeal for Greenland as a destination."
Hurtigruten has a hotel project in Greenland
Hurtigruten, meanwhile, currently offers four Greenland itineraries, all of which embark and disembark in Reykjavik. But the company has plans to increase its Nuuk footprint with the development of a hotel. Recently, Hurtigruten began test drilling on the proposed hotel site, said spokeswoman Anne Solsvik. She declined to provide details on the project, but a tourism strategy document provided by Visit Greenland says it is slated for 150 rooms.
"Greenland is an important destination for us and a real bucket-list [destination] for many in the future," Solsvik said. "We would like to be involved in the development the airport can contribute to, but it must be done in a sustainable manner and with regard to the local environment and communities."
Por noted that in Greenland, which is especially vulnerable to climate change, sustainability will be at the core of all tourism development. She said Visit Greenland is courting what it considers "responsible tourists" in addition to the growing luxury market.
"We want adventure tourists because they do give back to the community more," she said. "They are responsible tourists: the ones who respect culture and nature, the ones who are curious about Greenland."