(Las Vegas, NV) Competitive mixed wrestling site Evolved Fights and all-girl wrestling site Evolved Lez each have incredible new must-see scenes with redheads.
It's an epic battle of the redheads with Jupiter Jetson aka "The Juice" and Lauren Phillips "The Hole Filler" taking each other on on Evolved Lez. Their match and Orgasm Challenge are now both available. Fresh off her participation in the Fall Brawl, petite rookie Jupiter is taking on Lauren, who is making her third appearance on the site. It's a battle royale and redhead cat ball when these ladies take it to the mats, but only one gladiator will dominate the loser with a strap-on. The Orgasm Challenge has both ladies getting each other off for 10 minutes, with the winner inflicting the most orgasms. Both are definite must-sees and are available at evolvedfightslez.com.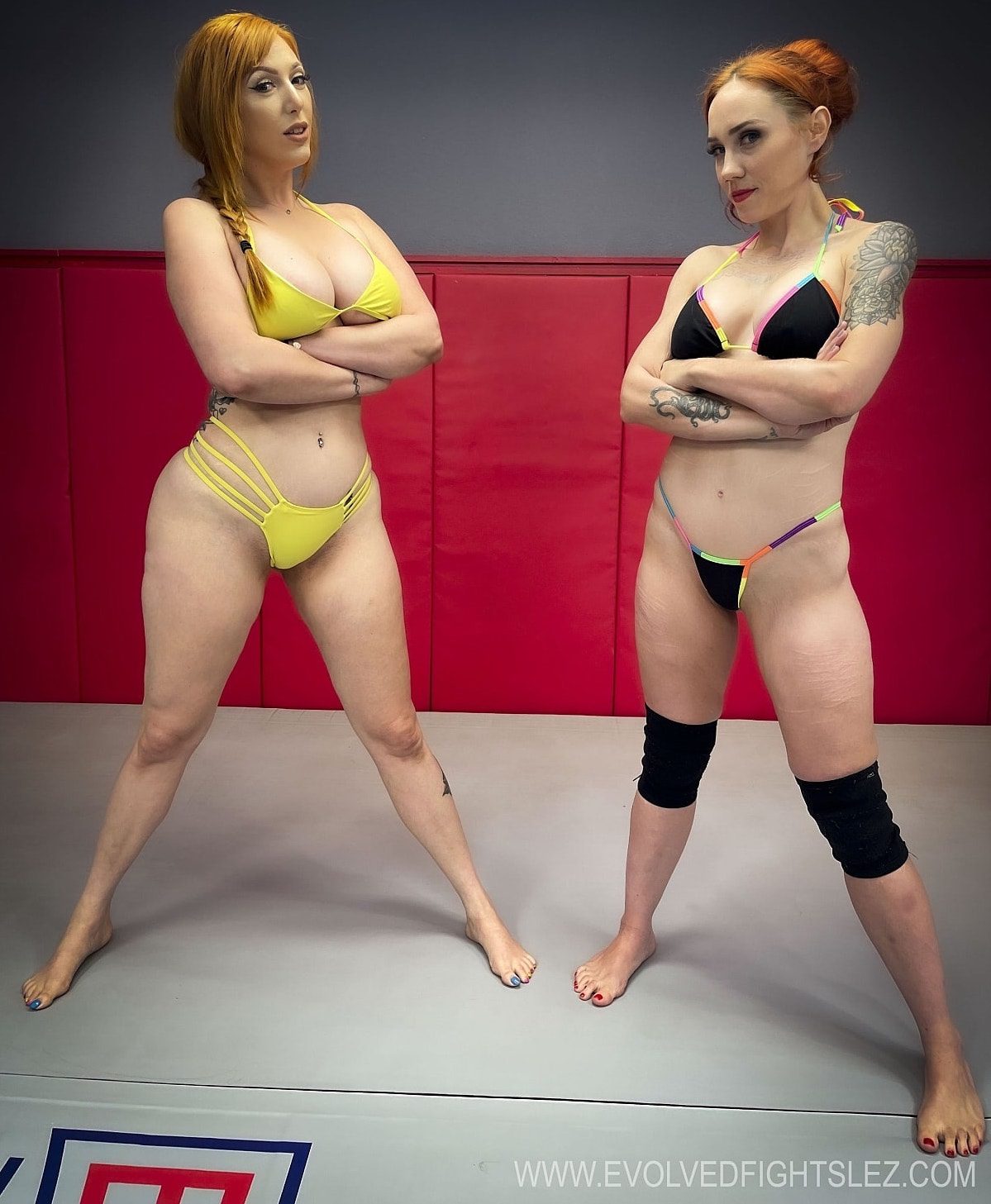 And over at Evolved Fights, muscle-bound redhead Sophia Locke aka The Body, who recently returned to the industry after a six-year hiatus, is back on the mats and taking on Link Ryan aka The Armenian. Both lost their previous matches and have a lot to prove, so no hole is left dry in their dust-up. The 36-minute bout is a nail-biter and all about who can rack up points and fuck the loser hard. Watch it at evolvedfights.com/updates/Sophia-Locke-vs-Link-Ryan.html.
"Our members are obsessed with redheads and will enjoy both matches and the Orgasm Challenge. So get the popcorn ready because these matches are thrilling and suspenseful. Go watch them now," says Ariel X.
To interview Ariel X or any of the models for your site, publication, or show, contact Erika Icon of The Rub PR at [email protected].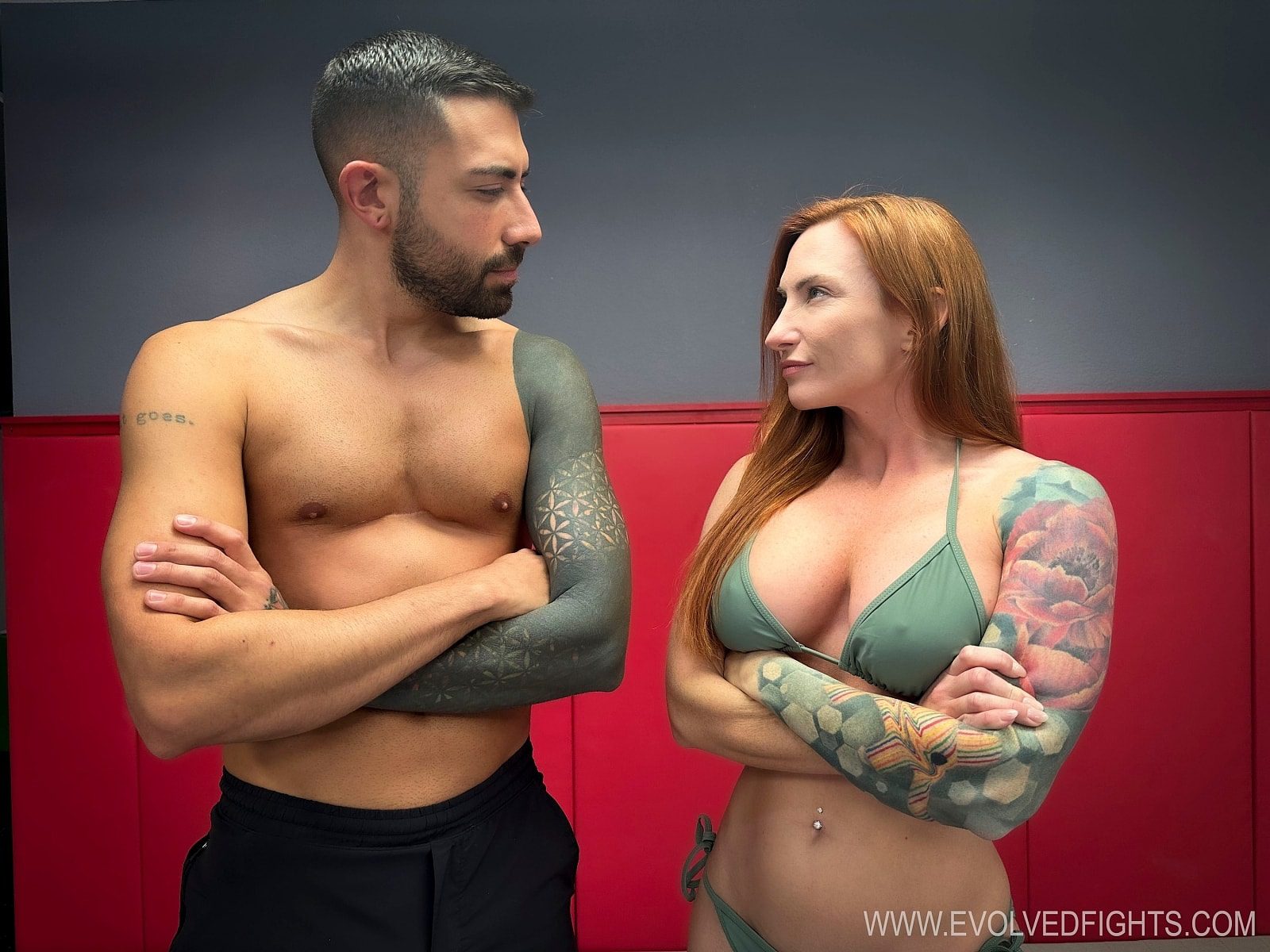 ABOUT EVOLVED FIGHTS
Having directed and performed in the wrestling genre for a decade, Ariel X started the unscripted, competitive, and mixed wrestling site Evolved Fights in 2018, and in 2019 launched the sister site Evolved Lez. The original site drew its name from her journey discovering the joys of fetish wrestling, and training and discipline. When she named the site, she hoped every sexual athlete who steps onto her mats gets the same character evolution that she has had. And viewers who watch the fights will never be the same and also evolve. Evolved Fights is all about playful, consensual power exchange that's unscripted—both male and female professional adult talent can dominate their sex player at the end of the match, but they must earn it by winning. The scenes feature amazing talent, top names, loser/prize rounds, and incredible bouts. See what you've been missing and join evolvedfights.com and evolvedfightslez.com. Both sites scored 2021 Fleshbot nominations for Best Paysite Gay and Best Paysite ALT and in 2023 she scored Best Directing Portfolio – Specialty and Female/Female Specialty Performer of the Year AVN Awards noms and Fetish Site of the Year and Best Sex Scene – All-Girl from the XBIZ Awards. And also join the newest site, Submissive X submissivex.com, which combines muscles and sensual lesbian bondage with Ariel X starring in all the scenes with some of the biggest names in adult and your favorite stars from Evolved Fights and Evolved Lez. Follow them on social media on Twitter @EvolvedFights and @evolvedLez and on Instagram @evolvedfightsmodels and @evolvedfightslez.