(Melbourne, AUS / September 8, 2022) — As Emily Mai anticipates the upcoming birth of her second child, many fans are still trying to get the popular adult content creator to livestream her birth in exchange for cold, hard cash… and lots of it.
The Australian mum-of-one has had "multiple people ask if I will be livestreaming my birth, filming it or selling photos. It's been by far the most persistent request I've ever gotten in my career, I think because for so many of them, they may not have had the chance to witness birth."
While she has consistently refused the "very generous offers" of thousands of dollars, the requests continue unabated. "I get asked a lot on my TikTok LIVE, and even when I decline – over and over – some people will sub to my site and ask me again there."
She explains that while the idea is intriguing – and many other content creators have made five figures recording their own very personal experiences – "I am giving birth in a hospital, and it would be an administrative nightmare to get permission to livestream the birth, plus we are not allowed to sell content that is filmed in public or alongside non-creators."
Even though Mai's fans have (mostly) accepted the fact that they won't be in the delivery room with her on that fateful day, she laughs that "I am now getting multiple requests a week… for fake labour videos!"
Emily Mai's 
specialty lactation content
 is available exclusively on her 
Fansly.com/itsemilymai
 page. For all other content, visit:
ABOUT EMILY MAI:
Emily Mai, an 'ordinary' stay-at-home mum from Melbourne, Australia, is enjoying the benefits of quite an extraordinary career as a top digital content creator and in-demand model on social platforms such as OnlyFans.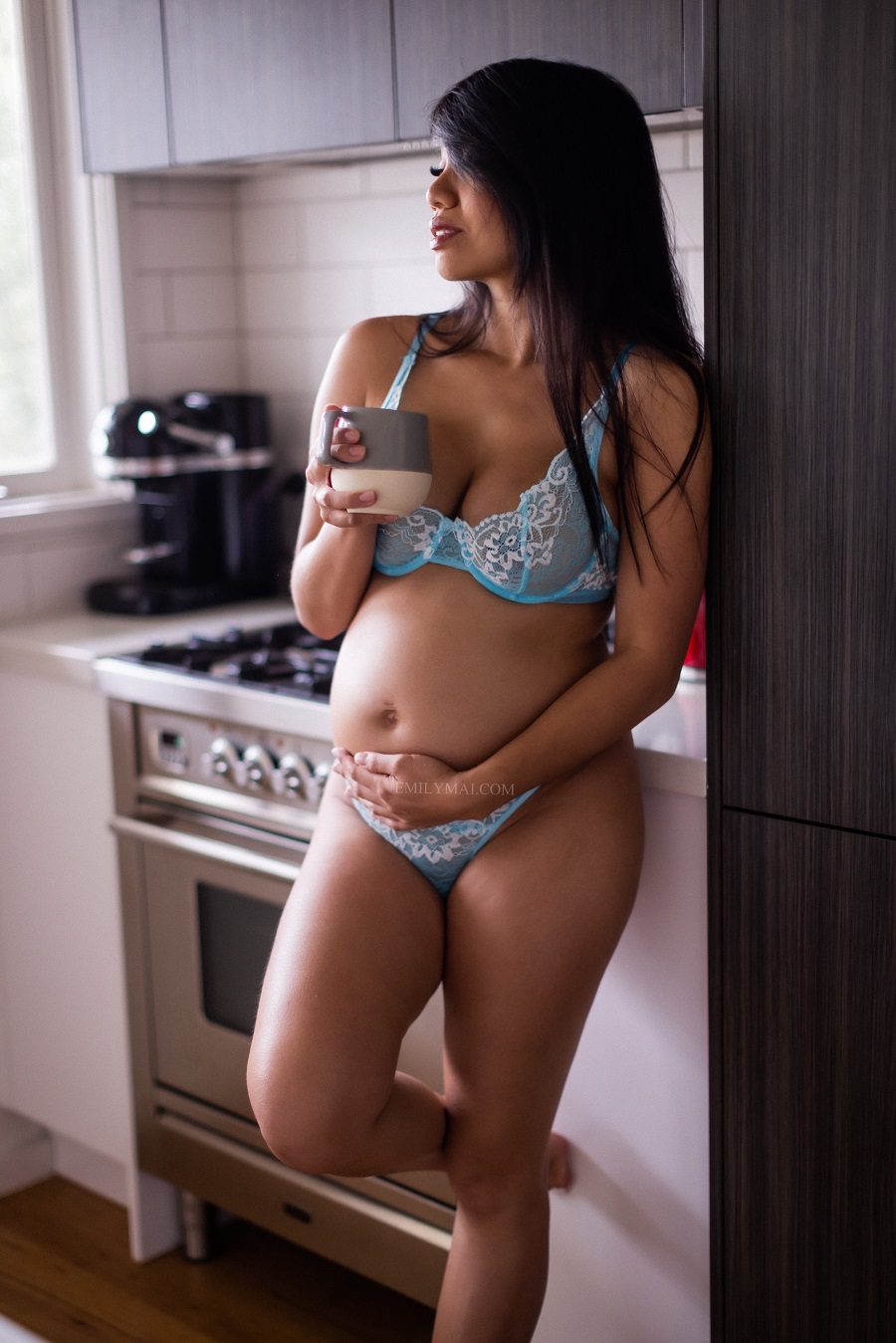 After years of working in 'boring' administrative office jobs that left her unfulfilled, Mai was offered the opportunity to manage the careers of exotic dancers before venturing into feature dancing herself. While she liked many aspects of the job, especially the paycheck, Mai knew that she would rather shoot original content from the comfort of her own home. She joined OnlyFans in February 2019 and never looked back.
Now settled into a six-figure career and expecting her second child, she has expanded her online erotic content to include pregnancy and lactation fetish videos. "I wasn't always comfortable in my own skin, but getting a little bit older and becoming a mother has boosted my confidence and made me feel more at peace with myself, which I believe reflects in my work. My life may be a work in progress, but right here, right now, I am very satisfied and content."
# # #
Press and media contact: