(Los Angeles, CA) Looking to be legendary in adult and resembling award-winning singer John Legend, John Legendary has made a name for himself as a self-producer and working the top studios like Pure Taboo.
In January, John Legendary made his Pure Taboo debut in a non-sex role that spotlighted his acting. Now he's returned to Pure Taboo in a co-starring role that shows off his acting abilities, on-screen charm, and sexual prowess. Also directed by Anatomik Media, "Some Ground Rules" has John starring with Penny Barber and Laney Grey.
The plot of "Some Ground Rules" is a devious one. Emily (Laney Grey) and youth shelter worker Donna (Penny Barber) has some ideas about what to do about her dilemma. Pregnant and living on the streets, Emily isn't sure if she can keep her baby. Donna and her husband Alex (John Legendary) are trying to adopt but hitting obstacles. This could be a win-win for everyone. If Emily moves in with Donna and Alex, all her expenses will be paid through the pregnancy. Emily just has to sign the baby over to them and follow some strict rules in Donna and Alex's home. The next day Emily shows up at their house and is shocked to see Donna answer the door buck naked. Donna quickly introduces her to Alex, who's also naked. Donna informs Emily she must be naked all the time like them. Once they all settle on the couch, Emily finds out she must also fuck them both, as part of the rules. Will she give in? You'll have to watch and see.
Watch the trailer and member-exclusive scene for "Some Ground Rules" at
"Before I even entered adult, it was always my dream to work with Pure Taboo. I love their scripts and the underlying dark factor to them, and of course, the sex. It was my pleasure to finally work with Penny and Laney, and Anatomik Media again. I hope you see will see a lot more of me on the iconic site. Definitely let them know you enjoyed the scene and my performance," says John Legendary.
Another place you'll find John is in "Date Nights Vol 4 – Kira Noir." Their date takes place in Downtown Los Angeles, where Kira and John enjoy the metropolitan vibe on their romantic night out before heading in for a wild night of sexual delights. "Date Nights Vol 4 – Kira Noir" runs 41 minutes and is available for purchase on John's OnlyFans 
onlyfans.com/johnlegendary
 or a la carte on his ManyVids at 
manyvids.com/Video/3672358/Date-Nights-Vol-4-Kira-Noir
.
John Legendary is available exclusively through OC Modeling. See his agency photos at 
ocmodeling.com/model/john-legendary.
 To get him on your set, contact Sandra 818.298.6939, Anthony 818.428.0978, or Eric Masterson or 818.854.5175.
To interview John Legendary for your site, publication, or show, contact Erika Icon of The Rub PR at 
[email protected]
.
ABOUT JOHN LEGENDARY
Being told he looked like John Legend daily, he decided to go with the porn name of John Legendary and made it his goal to always be legendary. While working in aerospace and defense industries, John delved into the swinger/hotwife lifestyle as a bull, realized he wanted a career he was passionate about and made the leap to adult. The multi-degreed Detroit native has also worked in the fashion world, which comes across in his clean, gentlemanly fashion style.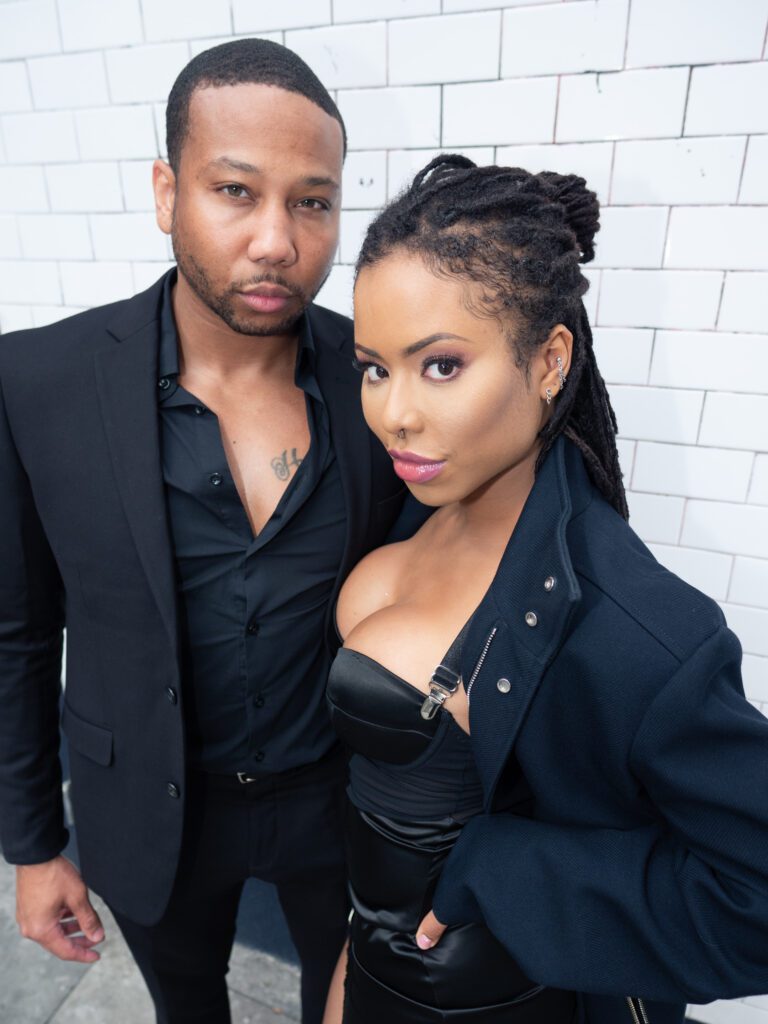 With just six months in, he's becoming known as a male talent who's a gentleman first who realizes the importance of a good stroke and making sure his female partners are enjoying themselves. John has already filmed scenes for Pure Taboo, Dogfart, and VRBangers.