HOLLYWOOD, CA – Breathtaking beauty Kitana Montana loves going live on camera and blowing her fans' minds! The busty, inked nympho has already done one show this week and is already itching to do another. St. Patrick's Day she is slated to put on the show to end all shows. You don't need the luck of the Irish to see it either, just the link to her OnlyFans page. 
"I'm planning something amazing for my Friday show," Kitana shared. "Don't miss it or you'll be sad you did." 
What's the big surprise? Just like leprechaun gold, you'll just have to see it to believe it! Tune in at 6 pm PST! Don't miss a second. Sign up now for FREE for her OnlyFans at http://onlyfans.com/kitanamontana!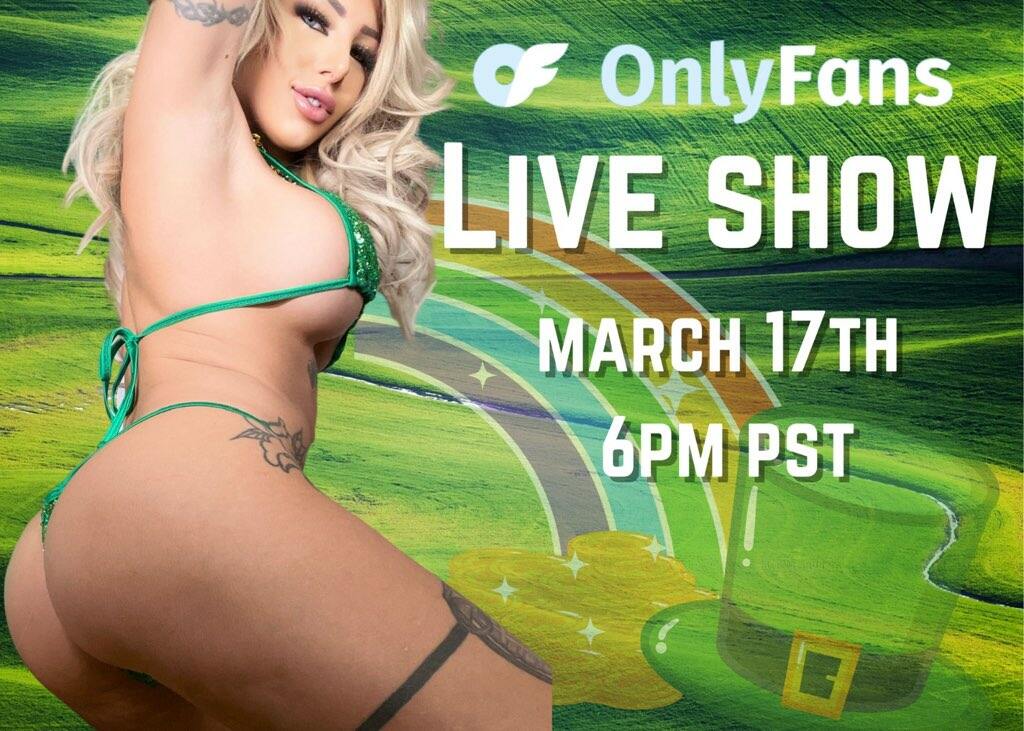 The international porn superstar also has a new DVD release out, Juicy Licks Vol. 27 from Reality Kings. The busty babe teams up with two other luscious lesbians for a girl-on-girl-on-girl erotic encounter that's straight out of your dirtiest daydream. Kisses, licks, and toys are just the start and Kitana knows just what to do with Misha Montana and Chantal Danielle in this steamy scene. 
"The only thing better than getting paid to make love to a beautiful woman," Kitana said, "is getting paid to make love to two at the same time! Thanks again, Reality Kings!" 
Get your copy now at https://www.adultdvdempire.com/3074709/juicy-licks-vol-27-porn-movies.html?partner_ID=46386249. 
Watch her After Hours interview now at https://www.youtube.com/watch?v=DniByLUsNYs.  
Find all the links to the Pornstache Podcast to pick which way you want to listen to the show with Kitana, including Apple and Spotify, at https://linktr.ee/pornstachepodcast. 
Follow Kitana Montana on Twitter at https://twitter.com/kitanamontana and on Instagram at https://instagram.com/kitana.montana1/. Visit her OnlyFans at http://onlyfans.com/kitanamontana. Buy her replica pussy at https://mypornboutique.com/kitana-montana-pussy.html. 
PR for Kitana is provided exclusively by Rising Star PR. Visit our website, http://risingstarpr.com and follow us on Twitter, @RisingStarPR. For interviews or media inquiries, contact [email protected]. For more information about Kitana, visit http://risingstarpr.com/rising-stars/kitana-montana/.

# # # 
ABOUT KITANA MONTANA 
Kitana Montana was born in Argentina, with Italian roots. She moved to Amsterdam, Netherlands at 22 years old, opening her second tattoo shop. She was a tattoo artist and businesswoman, but her real passion was porn. As an exhibitionist she considered porn to be the ultimate beautiful artistic expression. 
In 2020 she left everything to kick start her adult career, moving between Amsterdam, Prague, Berlin, and Sweden, shooting for companies like Kim Holland, German Scout, Evil Angel Legal Porno, and more. She moved to the United States in 2021, where she performed with top companies like Brazzers, Adult time, Devil's Film, MYLF, Reality Kings, Evil Angel, Naughty America, and more. 
Her hobbies are traveling, trying new cuisines in Michelin stars restaurants, relaxing in the spa, being with her doggie, eating sushi, working out at the gym, and reading.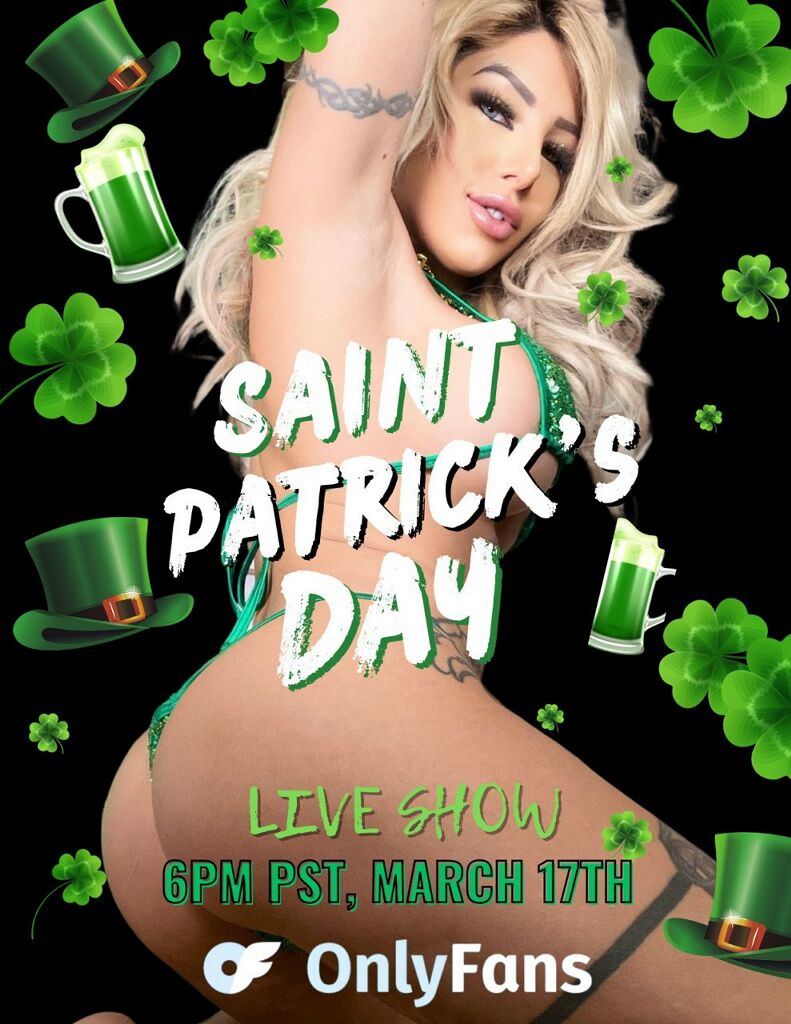 SOCIAL MEDIA & CONTENT LINKS
Twitter: https://twitter.com/kitanamontana 
Instagram: https://instagram.com/kitana.montana1/
ManyVids: https://manyvids.com/Profile/1001044631/GoddessDeluxxxe/Store/Videos/
OnlyFans: http://onlyfans.com/kitanamontana 
AdultEmpire: https://adultdvdempire.com/718686/kitana-montana-pornstars.html
xvideos: https://xvideos.com/model-channels/kitana-montana
Cameo: https://cameo.com/kitanamontana
Amazon: https://amazon.com/hz/wishlist/ls/1SIJC2P1OFFYS?ref_=wl_share
All links: https://beacons.ai/kitanamontana 
RECENT RELEASES: 
'Meat my Girlfriend' from Adult Time Pilots  
'Sexy Kitana Montana models a sexy lingerie for a private client' from Naughty America 
'BAD Relatives 2' from Devil's Film 
PRESS/MEDIA CONTACT: Rising Star PR, [email protected], @RisingStarPR 
# # #