We are so glad to be a new part of the ASN family.
We are the Mustang Ranch Lounge located in Sparks, Nevada.
Our resorts feature specialized suites, full bar, restaurant and so much more.
Executive chef Jeff Probus, came to the Mustang Ranch Lounge in 2009 designed an all new to us classic menu showcasing his classic skill sets.
He has won the People's choice award in the chili on the Comstock 11 times!
This month we will be sharing a VIP specialty dishes and one of our favorite cocktails sure to get you feeling that spring in your step.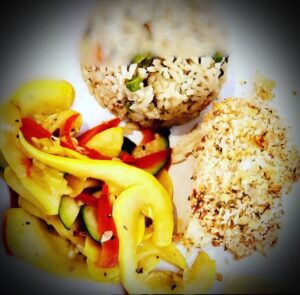 Chilean Sea-Bass
What you need ~
1/4 Cup of Mayonnaise
2 Table Spoons Horseradish
1 Table Spoon Lemon Juice
1/4 Cup of Dry Bread Crumbs – x2
1 Table Spoon Grated Parmesan – x2
1 Table Spoon Melted Margarine
4-6 Ounces Sea -Bass Filets
Salt & Pepper
How to make it happen ~
Preheat the oven to 400 degrees
Combine the mayo, horseradish, lemon juice, (1) 1/4 cup bread crumbs, (1) 1 Table spoon parmesan
Add fillets to a baking sheet
Lightly season the filets with salt and pepper to taste
Add above mixture evenly over the filets
(New Bowl) Combine (1) 1/4 cup bread crumbs, melted butter and remaining parmesan
Sprinkle new mixture over the filets
Bake for 15 to 18 minutes or until flaky.
Serve with your favorite side or salad!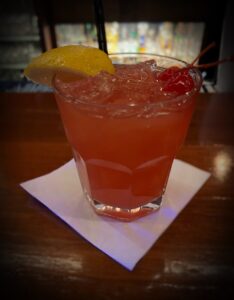 Red Light Lemonade
What you need ~
Your choice vodka
Fresh Lemonade
Fresh Strawberry Puree
Lemon Wedge
Chilled Glass
How to make it happen ~
Fill a chilled bucket glass with ice
Add 1 or 2 shots of your favorite vodka
Pour in equal parts lemonade and strawberry puree
Garnish with a lemon wedge and 2 cherries
Cheers!
Mustang Ranch Lounge
https://mustangranchlounge.com/
Open 365 days a year ~ Sparks, Nevada