NOW you can book Virgin Cruises thru LLVClub.com!
Book prior to March 31st and SAVE!!!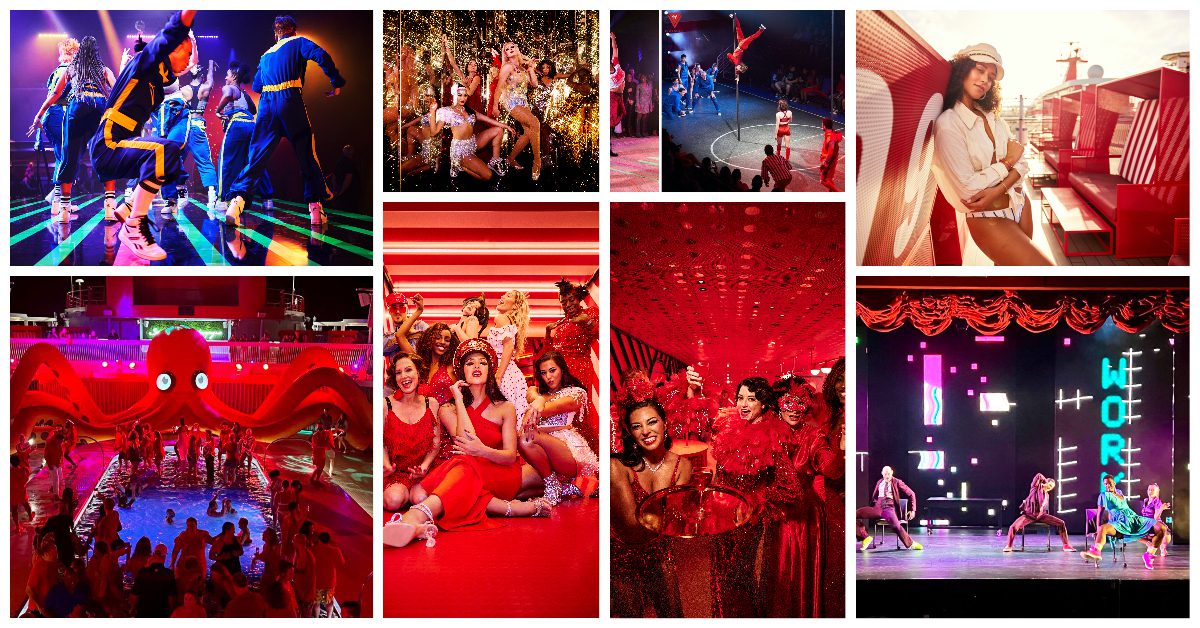 Discover more About Virgin with a LLV Twist >>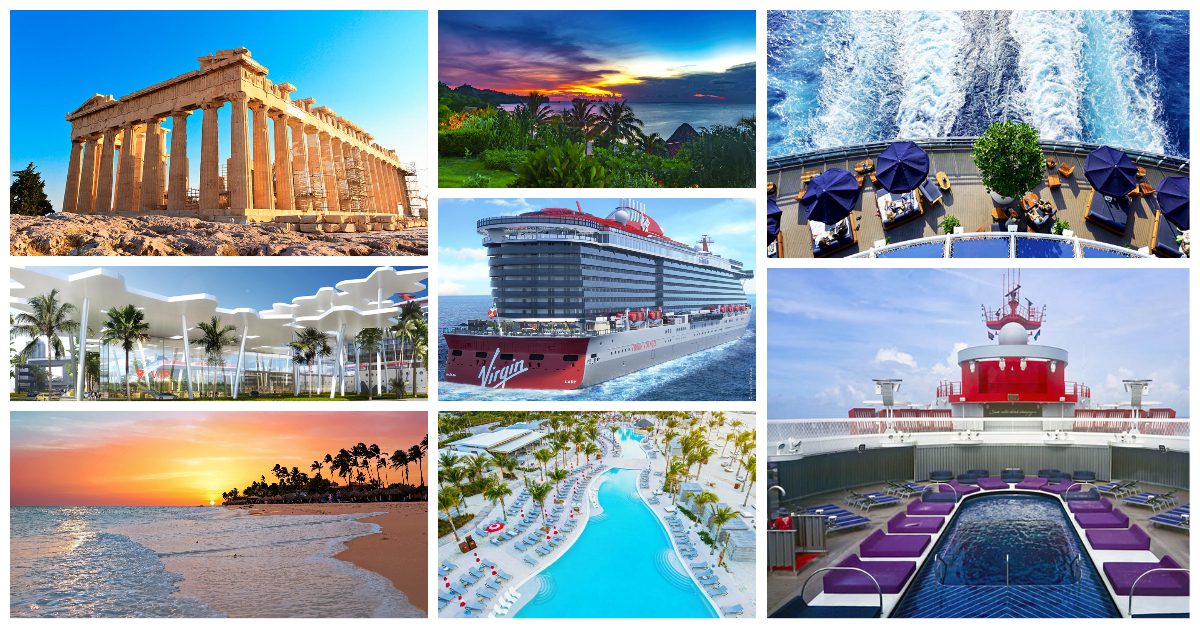 When you travel with LLV Club, you can expect several different tiers/levels of events.  We want to invite you to sail with us, and approximately 30-40 couples on one of the below dates:
FIRE & SUNSET SOIREES
Sailing from Miami to the Caribbean (Key West and Bimini island), from MAY 15-19th, 2024 (4 nights)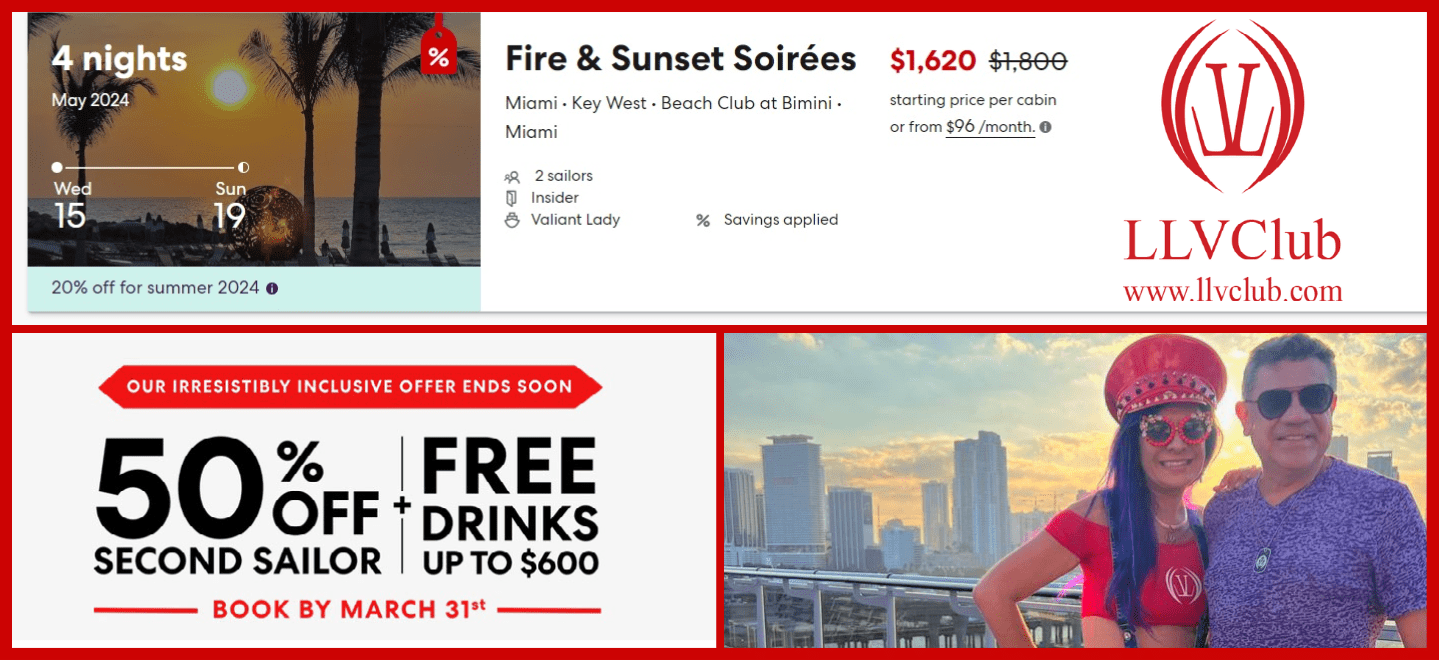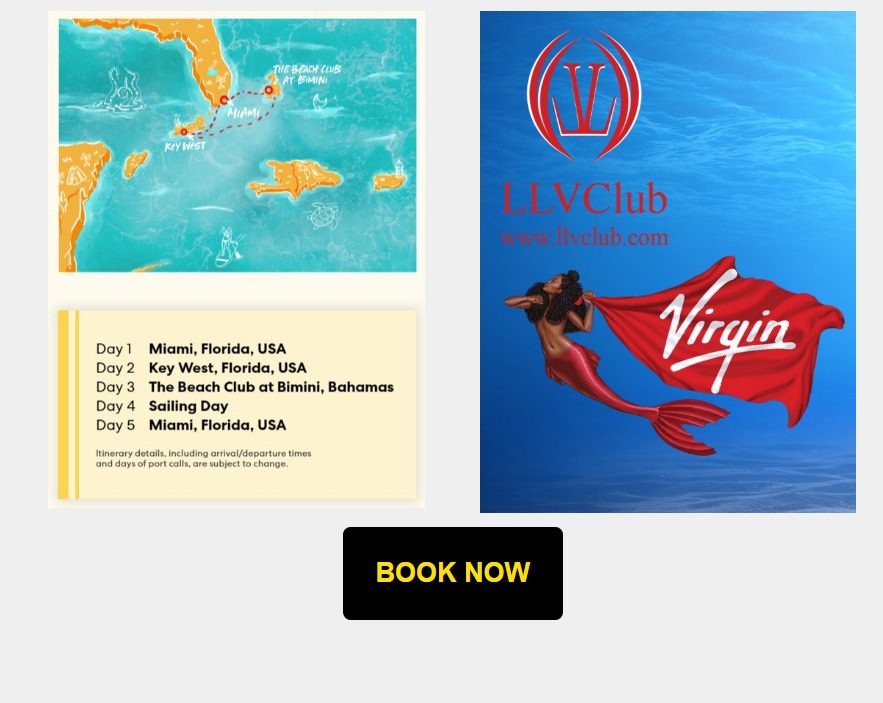 GREEK ISLAND GLOW
Sailing from Piraeus, Athens (Santorini, Rhodes, Bodrum, and Mikonos) from 
September 1st to 8th, 2028. (7 nights)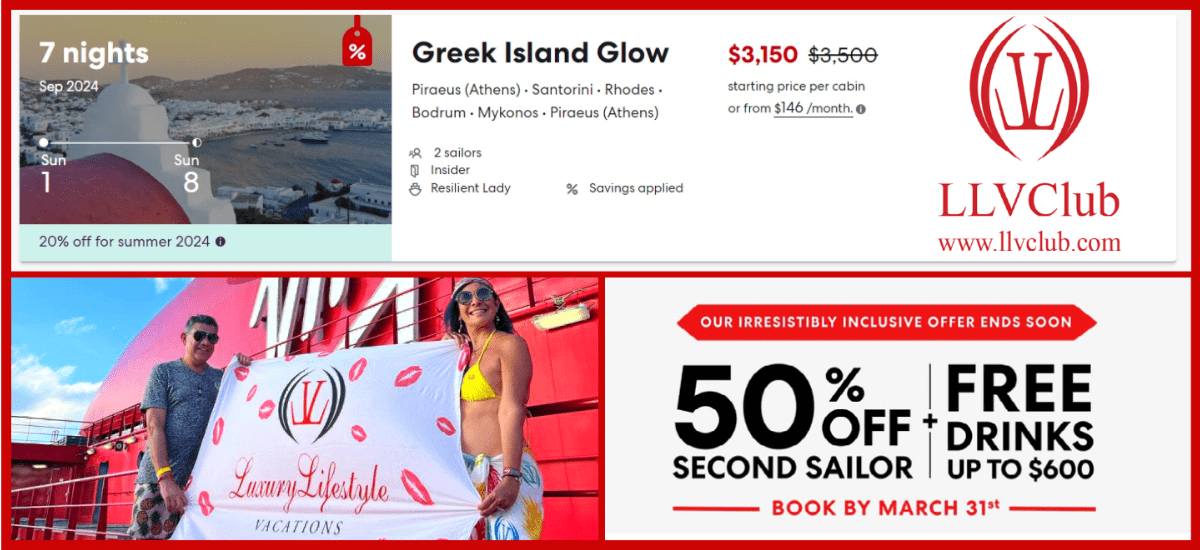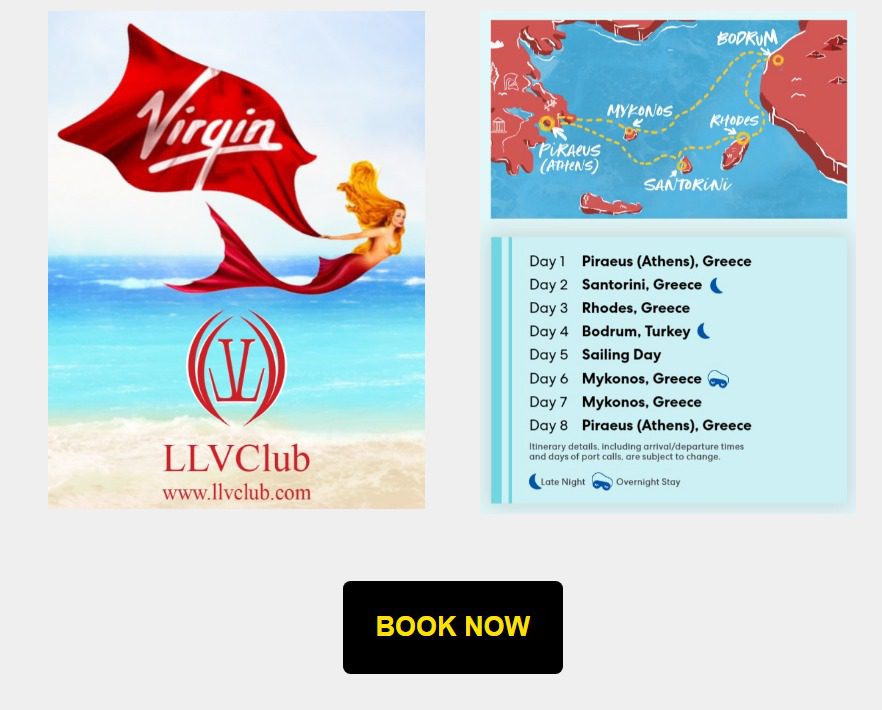 Please note these will NOT be full LLV takeovers and will be held as adult-only Cruises. While we will always have a hospitality suite for drinks and play!, please note these cruises will definitely NOT be clothing optional. They are designed to bring like-minded people together to see and enjoy some of the fun places around the world.
SPECIAL ADD-ON for LLV GROUPS
Available only for participants of the LLV-Hosted Groups in May, and September 2024:
Rock Star Experience! (additional fee)
Price:
► FIRE & SUNSET SOIRÉES cruise (MAY 15-19, 2024) $400.00 per couple
► GREEK ISLAND GLOW cruise (September 1-8, 2024) $700.00 per couple
What's Included:
♦ Daily Access to the Rock Star "Massive Suite" Group
♦ Welcome cocktail!
♦ VIP LLV Swag
♦ Playroom Essentials
♦ Libations
Open from 5:00 to 7:00 PM and from 1:00 to 03:00 AM
(This Add-On is not available to book on Virgin Website. An LLV Link to book this special will be sent to the confirmed participants after booking the voyage)
About the Massive Suite:
The pinnacle of the Mega RockStar Suites Virgin has to offer, this one truly lives up to the name. Located in THE prime location, at the center of everything on deck 15, just a stone's throw from Richard's Rooftop. 830 SqFt interior with a stunning 1317 SqFt terrace, this is where the LLV experience will happen. When not in the private music room you can watch the waves from the mega terrace hot tub. Includes a Peek-a-View outdoor shower, sumptuous living quarters, and much, much more.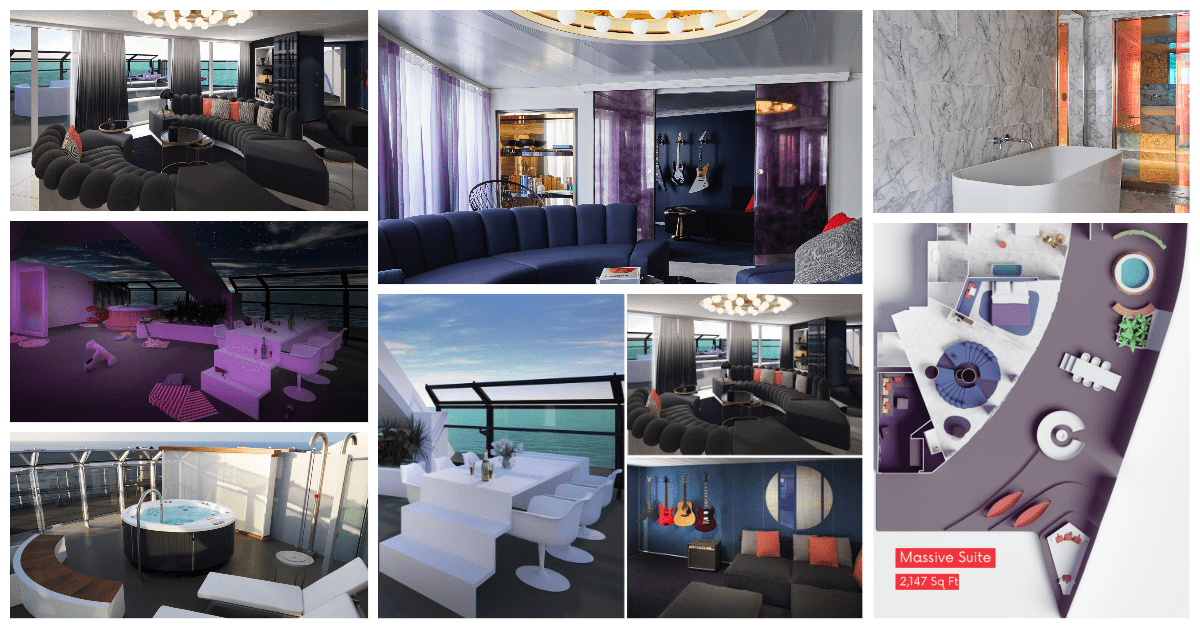 Trust us, you won't want to miss this.!
FOR MORE INFORMATION ABOUT VIRGIN CRUISES WITH A LLV TWIST CLICK HERE>>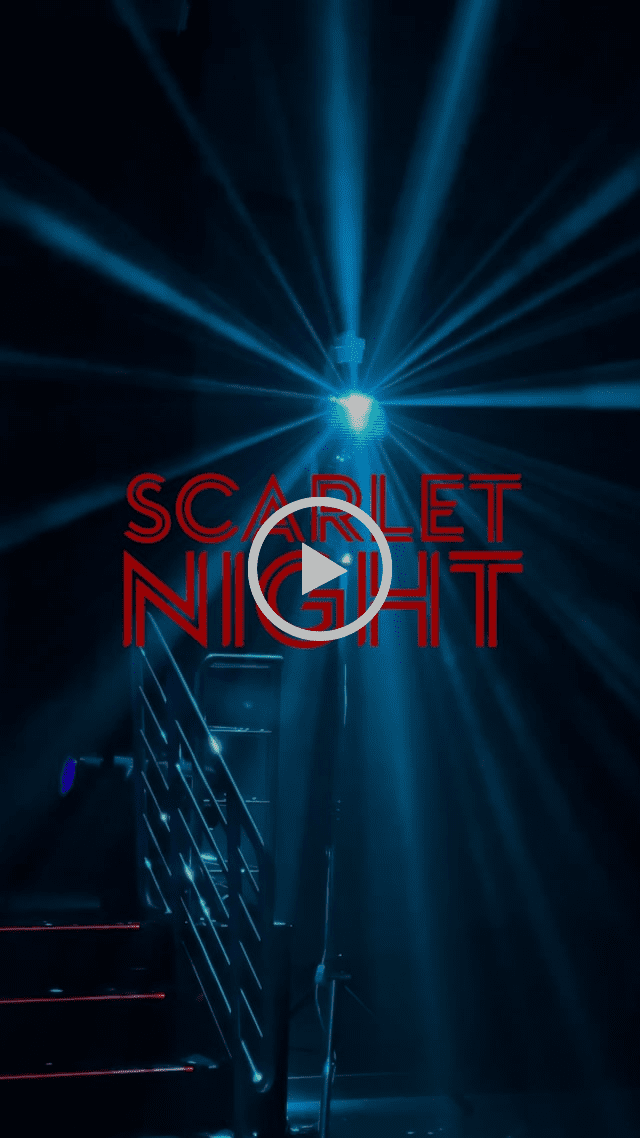 Forward-thinking, open-minded, somewhat adventurous, technology-forward clients who are young at heart, with a healthy or above average income.
Perfect for clients who love adults-only, all-inclusive resorts with a variety of activities that cover all interests, from sporty to cerebral.
Singles or couples looking for good dancing music and who like technology, healthy eating, and wellness.
Adults who want to let loose, get wild and are open to new experiences.
Anyone who is a free-thinker, who does not need constant hand-holding, and who wants to set the pace of their vacation will love all the opportunities Virgin presents to make their own good time.
Clients tired of the same old cruises, but who desire great food, even better service, and freedom from being nickel-and-dimed will love Virgin Voyages.
The perfect client for VV is someone who enjoys incredible food, does not need to have their schedule planned in advance, and is socially open-minded. Women on trips with their friends and LGBTQIA+ clients will love it.
They have to be willing to try new experiences, a new way to cruise and let the stress of the world wash away with the waves.
Fairly affluent travelers who prefer high-design party environments over quiet elegance and would rather be out of the room and participating in activities and socializing over staying in.
Virgin Voyages is for active and wellness-focused friends, couples, and solos with no boundaries, no schedules, and no tolerance for anything but the best food.
An adventurous person with youthful energy, seeking a kid-free experience and willing to break away from the typical cruise line and try something completely different.
40ish – 60ish age group looking to reconnect with the younger version of themselves will be attracted to the Virgin Voyages experience.
Someone who loves cruising, but wants a more sophisticated and adult-oriented atmosphere than they can find on other cruise lines.
The perfect client is a health-conscious, fitness-oriented person who appreciates all of the included fitness classes, vegan and vegetarian food options, and the wonderful spa.
It will be a pleasure to help you via email or phone.
USA: 877-656-8643 | Local: + 1 954 653 8344
reservations@llvclub.com