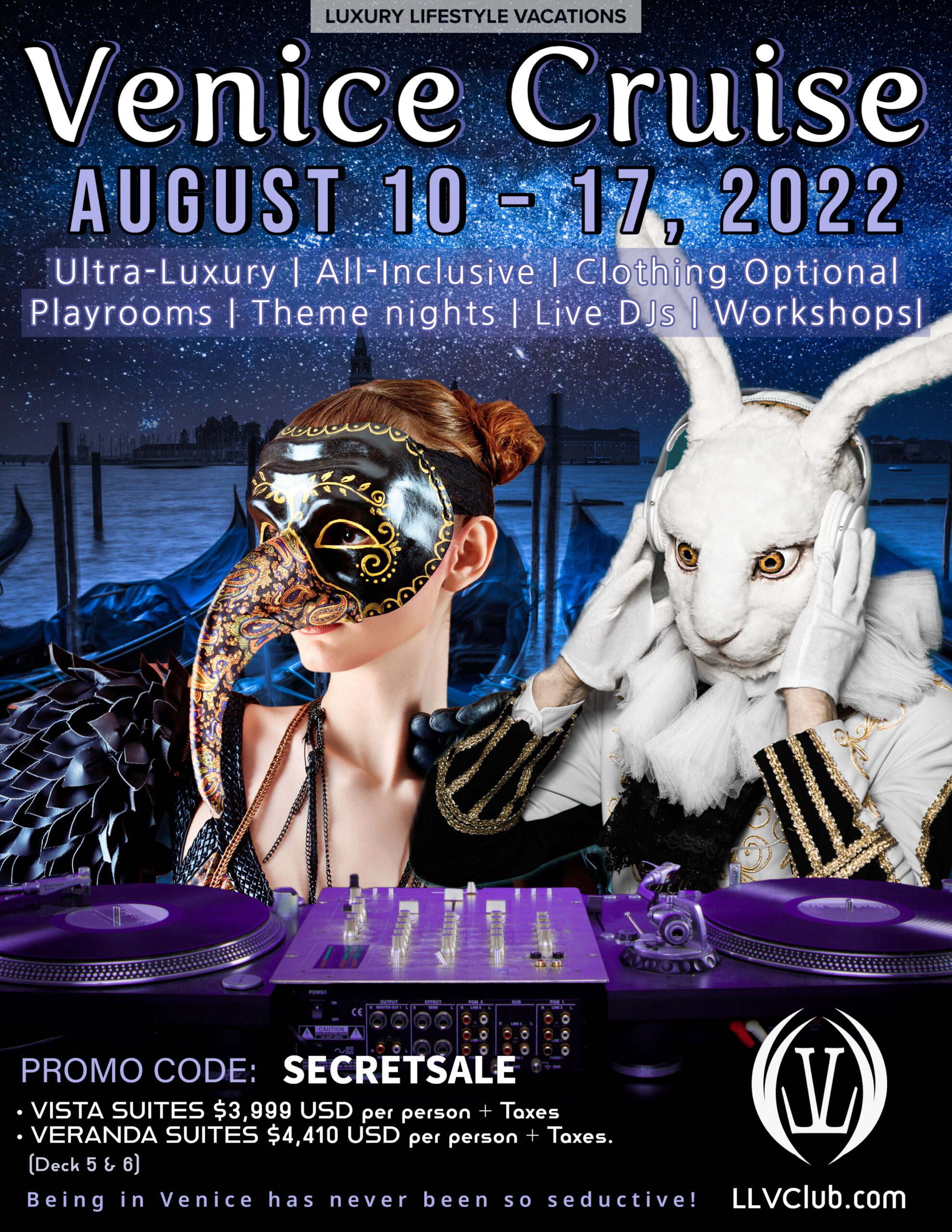 LLV VENICE CRUISE
Wed 10 Aug 2022 – Wed 17
If passion, romance, and super sexy accents are all things that light your fire, then you must book the upcoming LLV Venice Cruise.
Daily naughty sexy entertainment, international DJs, workshops, playrooms, nightly theme parties, and…an ENTIRELY CLOTHING OPTIONAL!
LLV Venice Cruise is designed to bring like-minded people around the world together for a week of sexy fun, non-stop dancing to the most talented DJs. There's no better way to experience the mascarade Venice party than at an LLV-themed night party.
Clothing Optional day & night pool parties! Move your body to the sensual beats with our one-of-a-kind production!
Unique accommodations, world-class dining, premium beverages, adult entertainment, workshops, performances, Playrooms, and amazing ports of call: Split and Hvar (Croatia), Kotor (Montenegro), Corfu (Greece), Dubrovnik (Croatia) and Venice, Italy.
Sophisticated, erotic, and imaginative…
Luxurious accommodation and sexy open-minded friends are waiting for you!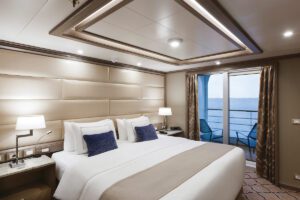 FULLY REFURBISHED!
-Larger size, better suite layout, greater choice of amenities and chic modern style.
-Every suite enjoys butler service.
Questions?
 Please email us at [email protected]
USA: 877-656-8643
Local: + 1 954 653 8344