(Toronto, Canada) Bubbly bronzed-haired Canadian bombshell and infamous Naked News anchor and producer Marina Valmont can now add Bazowie! Awards nominee to her growing list of career accolades.
Over the weekend, Sexy Fandom announced their 2023 Bazowie! Awards nominees and Marina Valmont made the coveted list—nominees were decided by the community of fans, cosplayers, and more, submitting pre-noms to Bazowie! via their website. She's up for Sexiest Cosplayer and needs her fans and friends to #rockthevote for her every day at sexyfandom.com/bazowie-awards-2023-vote-sexiest-cosplayer. And if you share it on Twitter, that will help her win also. Both these things and the votes of an editorial panel of judges will decide the winner.
"I really enjoy cosplay and being someone so different from myself and fully immerse myself in different characters like Spider-Man, Harley Quinn, Catwoman, Poison Ivy, Starfire, Morticia Addams, and many more. I'm honored to be nominated by the Bazowie! Awards, and I'd love to win Sexiest Cosplayer," says Marina Valmont.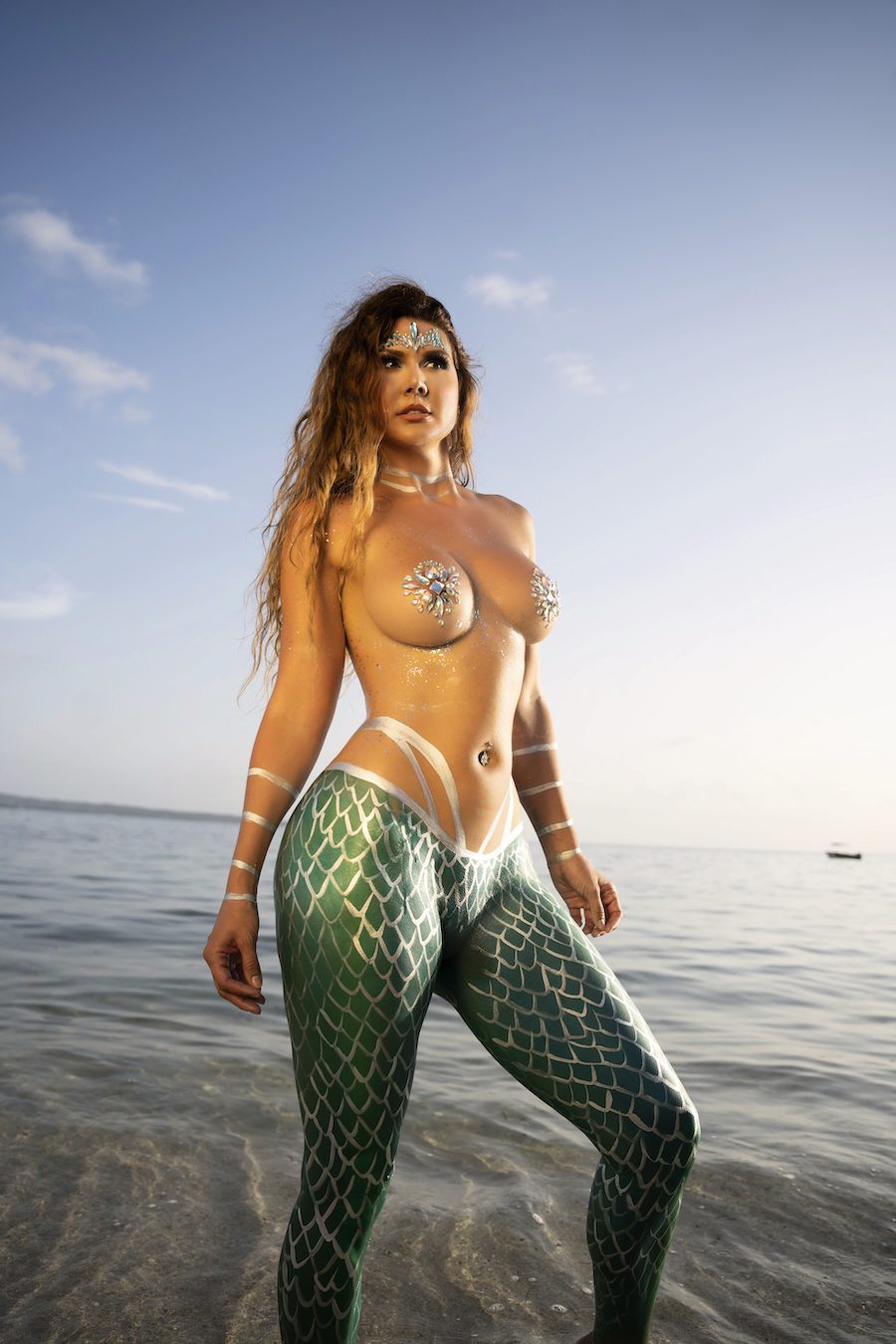 The Bazowie! Awards honor creators for all the amazing work done with cosplay, science fiction, fantasy, video games, and anime themes. They're presented by Zinetastic with Bad Dragon as the Platinum Sponsor and will be broadcast online.
To interview Marina Valmont for your site, publication, or show, contact Erika Icon of The Rub PR at [email protected].
ABOUT MARINA VALMONT
Bubbly bronzed-haired Canadian bombshell of Russian and French heritage Marina Valmont is all about the sexy lifestyle and loves to be in front of the camera—she's one of Naked News' most popular anchors, a Twitch streamer (with over 750k views) and TikTok viral sensation (her top TikTok has over 1.1 million views), social media personality, influencer, and naturist. Marina got her start with iconic Canadian news and entertainment website, Naked News, in 2012 after a successful audition. As an anchor, she's known for exuding sexuality and her quirky sense of humor, and she's traveled the globe filming topless/nude, hosting events, and interviewing fascinating people in NYC, Vegas, Miami, Mexico, Jamaica, and Amsterdam.
She produced the 2023 Naked New calendar and is featured as Miss September. Marina attained more world fame when graced the pages of Playboy Czech and scored the title Miss April in 2018. And in 2023, she scored her first industry nomination for Sexist Cosplayer in Sexy Fandom's Bazowie! Awards.
Before becoming a famed presenter, she modeled and danced in NYC, Vegas, and San Francisco, was a promo model and Budweiser Girl, posed for calendars and at car shows, was body painted multiple times at the Playboy Mansion, and competed in pageants. More than just a pretty face, Marina has a brown belt in Tae Kwon Do and is a huge proponent of mental health. She's a Batman fan, her favorite characters to cosplay are Batgirl and Harley Quinn, and she enjoys attending Comic-Cons.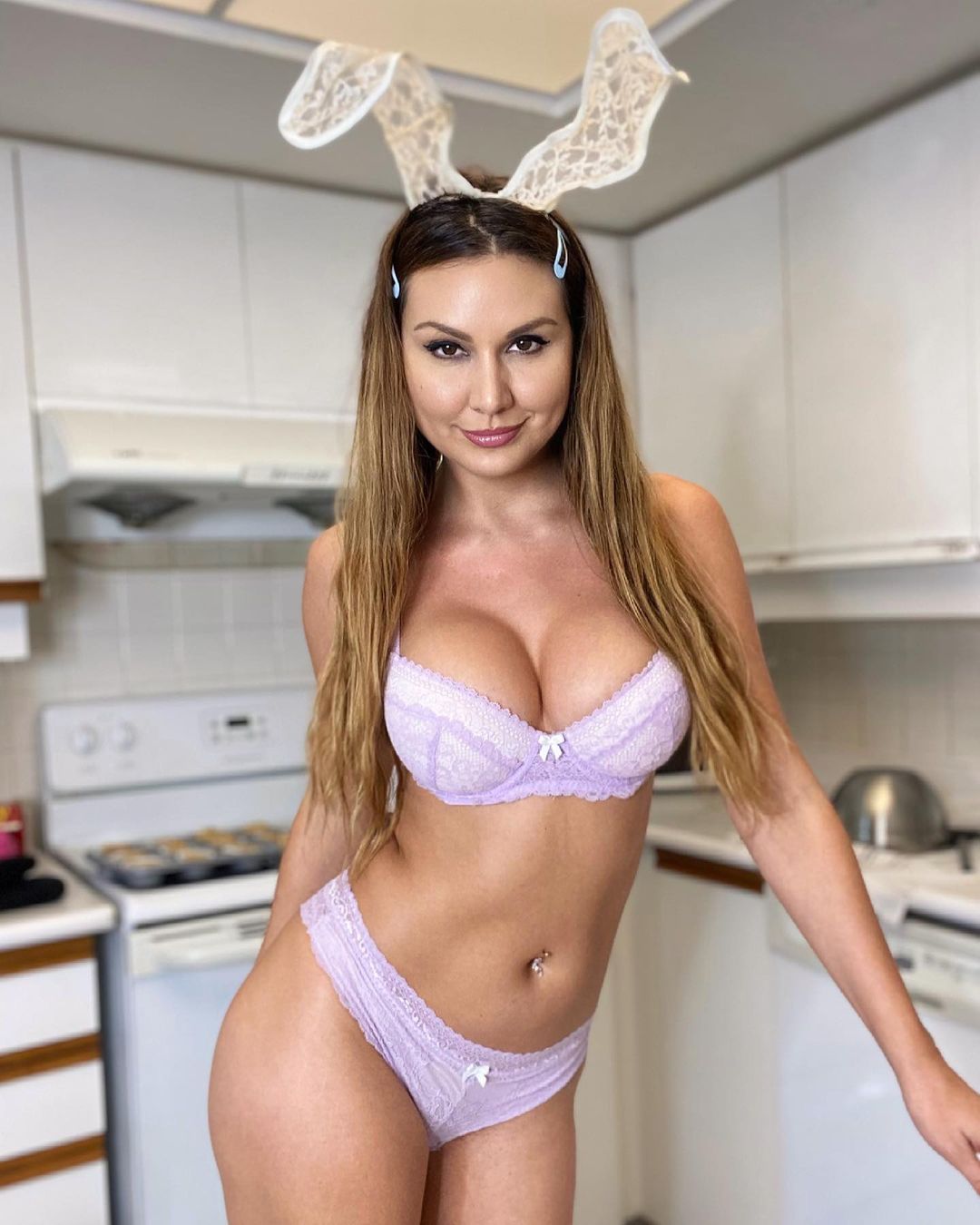 Keep up with her sexy globetrotting adventures by following her on Twitter, Instagram, Snapchat, and Twitch at @MarinaValmont and TikTok at @iammarinavalmont. Subscribe to her life vlog aka YouTube Channel youtube.com/c/MarinaValmont. Look for the launch of her official site marinavalmont.com later in 2022. Watch her exclusive videos and high-energy weekly live shows and see her uncensored photos by becoming a member of her Tempted fan page tempted.com/profile/MarinaValmont. And find all her links in one place at instabio.cc/21125jH99RV.