(Los Angeles, CA / July 11, 2022) — Personal Fav (personalfav.co), a beautifully indulgent, plant-based intimate wellness product line that prioritizes pleasure and overall health of body, mind and soul, is establishing itself as a major player within the ever-expanding multi-billion dollar industry after just two years in the business.
Company founders Stephanie Elias and Hannah Hutton, frustrated by the retail market's underwhelming selection of sexual wellness lubricants that contain harmful ingredients such as propylene glycol, benzene, benzoic acid and glycerin, decided to take advantage of 2020's Covid pandemic downtime and create a fresh alternative to lubes that stain, leave a residue and negatively impact the body's pH and hormone balance.
Enter Personal Fav sex serums: Whet, a silky-smooth water-based lube made with aloe, chamomile, ginseng, horny goat weed and hemp seed extracts, and Pique, a rich, CBD-infused formulation of natural oils, plus hemp, chamomile, horny goat weed, ginseng and rose."We have always wanted to create a self-care product that people could enjoy freely without concern for irritation, allergic reactions, hormone disruptors or infections in delicate areas," said Hutton, who noted that many people she and Elias have spoken to over the past two years were unaware of the health risks of common lube ingredients.
"We decided to explore our options with gentle, clean ingredients and learn more about the power of plants and CBD to benefit users in terms of sensation, pain relief, calmness and orgasm intensity. I'm happy to say, we have succeeded beyond our wildest dreams."
Elias added that "2022 has definitely been our breakout year – maybe people are feeling more frisky and buying more wellness products, maybe it's been the praise Whet and Pique have received from media outlets such as Goop, Men's Health, Glamour, Refinery29 and Authority Magazine, but we are so grateful to our customers for making this a year to remember. The past two years have been such a wild ride and we appreciate the support so much."
In addition to its serums, Personal Fav also offers an online blog, "The Good Good", that's chock-full of articles, advice and ideas to inspire and educate about the complexities of the modern sexual landscape and how to improve intimate relationships.
To learn more, visit personalfav.co and follow on Instagram and TikTok.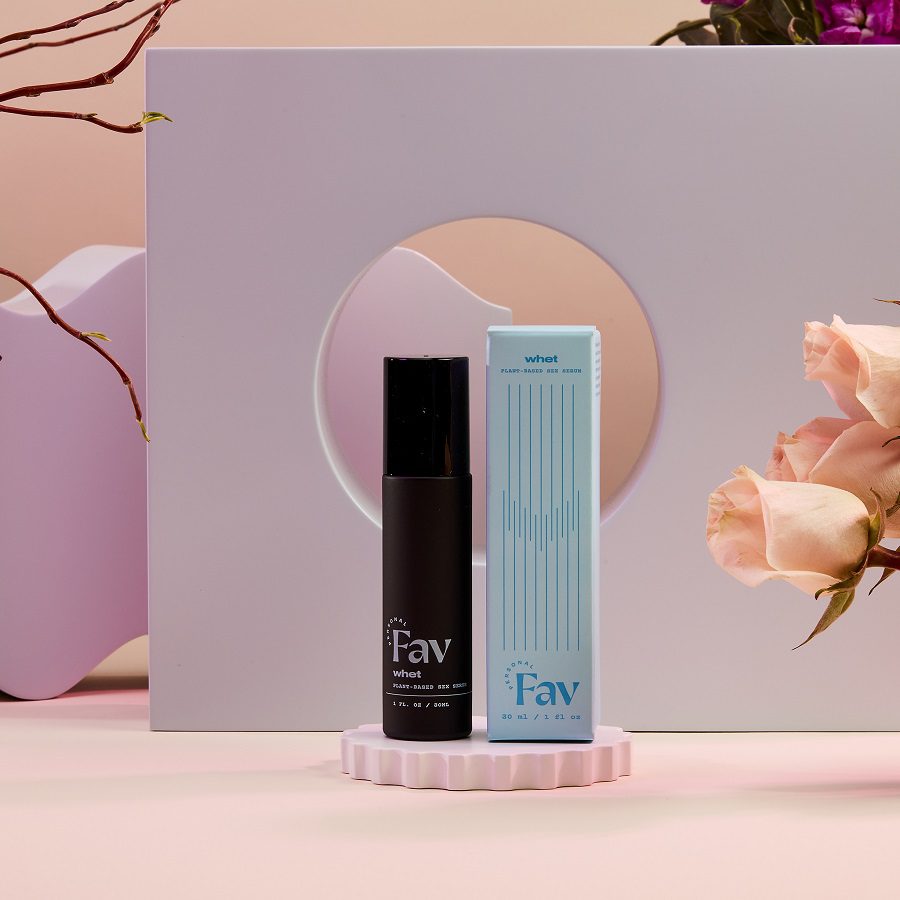 ABOUT PERSONAL FAV:
Personal Fav is a plant-powered sexual wellness brand that strives to awaken sexual confidence and enable the discovery of pleasure and desire, while upholding the philosophy that all humans deserve to be treated and loved equally with the safest of ingredients. Company principals Stephanie Elis and Hannah Hutton founded the brand in 2020 with the goal of providing individuals with beautiful, trusted personal care to explore and enjoy without shame or sexual stigma.
The Personal Fav unisex product line currently offers two lubricating 'sex serums', Whet and Pique, in full-sized and travel packet options, plus an informative editorial site, The Good Good, to answer sex-related queries from a fresh, fun, and radically honest perspective. Elias and Hutton created this unique brand to empower people to live freer than they ever thought they could. Free to masturbate. Free to play. Free to have sex that feels GOOD. Free to find their Personal Fav.
ABOUT STEPHANIE ELIAS:
Stephanie Elias is the co-founder of plant-powered sexual wellness brand Personal Fav. Prior to founding Personal Fav in 2020 with lifelong friend and business partner Hannah Hutton, Elias acquired years of experience in the Consumer Product Goods and Startup worlds, having worked in their infancy stages on such cult-followed brands as Le Labo, Dirty Lemon, and Matchabar (now known as Hustle), and spent several years in the entertainment industry, specifically Artist Management and Relations at Forward Motion Artists, Three Six Zero and others. She hopes to awaken sexual confidence through Personal Fav, and that the pleasure-driven wellness line enables intimacy adventurers to discover their unique expression. Follow Stephanie Elias on IG at @eliasfolife.
ABOUT HANNAH HUTTON:
Hannah Hutton is the co-founder of Personal Fav — a sexual wellness brand that delivers clean, plant-powered, innovative products. Prior to founding Personal Fav in 2020 with lifelong friend and business partner Stephanie Elias, Hutton was one of the first employees at The Honest Company. Her novel digital marketing tactics, savvy crisis management and ability to scale a business from startup to a globally recognized entity made her instrumental in the company's wildly successful launch and accelerated growth. She aims to awaken sexual confidence in others and diffuse the stigma around the space. Follow Hannah Hutton on IG 
@hhutton
.
# # #