(Los Angeles, CA / December 5, 2022) — "Real Life" XXX has dropped the company's official hype video to announce their exciting appearance at the 2023 AVN Expo in Las Vegas.
CJ Love, founder of "Real Life" XXX, and his crew are excited for what is to come: A once-in-a-lifetime experience from January 4th through January 7th at the 2023 AVN Expo. "Real Life" XXX has planned an incredible experience for all attendees, preparing their booth space and the talent who will meet and greet fans of the fresh new company.
"Being at the AVN Expo will be a culmination of an incredible first year of the company," said Love. "We have such an amazing support team who are working together to create the ultimate "Real Life" XXX experience. We have much more to announce leading up to the expo, so stay tuned!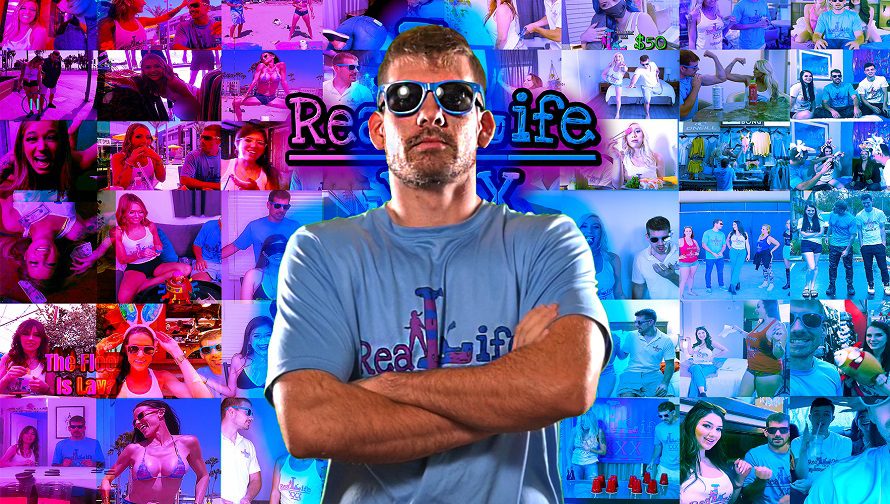 To learn more about "Real Life" XXX, visit:
ABOUT "REAL LIFE" XXX:
"Real Life" XXX is a new video series of short clips that offer fans a glimpse into the everyday lives of adult film stars through the mischievous capers of host CJ Love, who guides them through spirited shenanigans via creative challenges, games, pranks and adventures that allow the performers' personalities and good-natured charm to shine through.
Love's videos are on full XXX (NSFW) display for Pornhub and ManyVids members, with SFW options available on Twitter, Instagram, YouTube and TikTok. "Real Life" stars so far include Bella Rossi, Indica Monroe, Mia Kay, Rory Knox, Raven Right, Sofie Marie and Isabel Moon, with more surprises in store for fans. Stay tuned!
# # #
Press and media contact: