(Miami, FL / March 3, 2023) — When Sheena Ryder's stepson, Allen Swift, walks in on her having sex with his aunt Tommy King, Sheena and Tommy work together to ensure Allen keeps quiet about their affair in TeamSkeet's new PervMom scene, "Joining Their Special Relationship".
Allen comes home to the sounds of moaning coming from one of the rooms upstairs. Curious, Allen makes his way towards the moaning and it leads him into his stepmom Sheena's room. He catches Sheena eating his aunt Tommy out on the bed Sheena shares with his dad!
Sheena sits Allen down and explains to him that she and his father have a "hall pass" that allows them to sleep with other people. But she would rather not let her husband know about the fact that it's Allen's aunt Tommy that she's sleeping with. She then proposes an arrangement with Allen that would make him part of their "special relationship" as long as he can keep it a secret from his dad.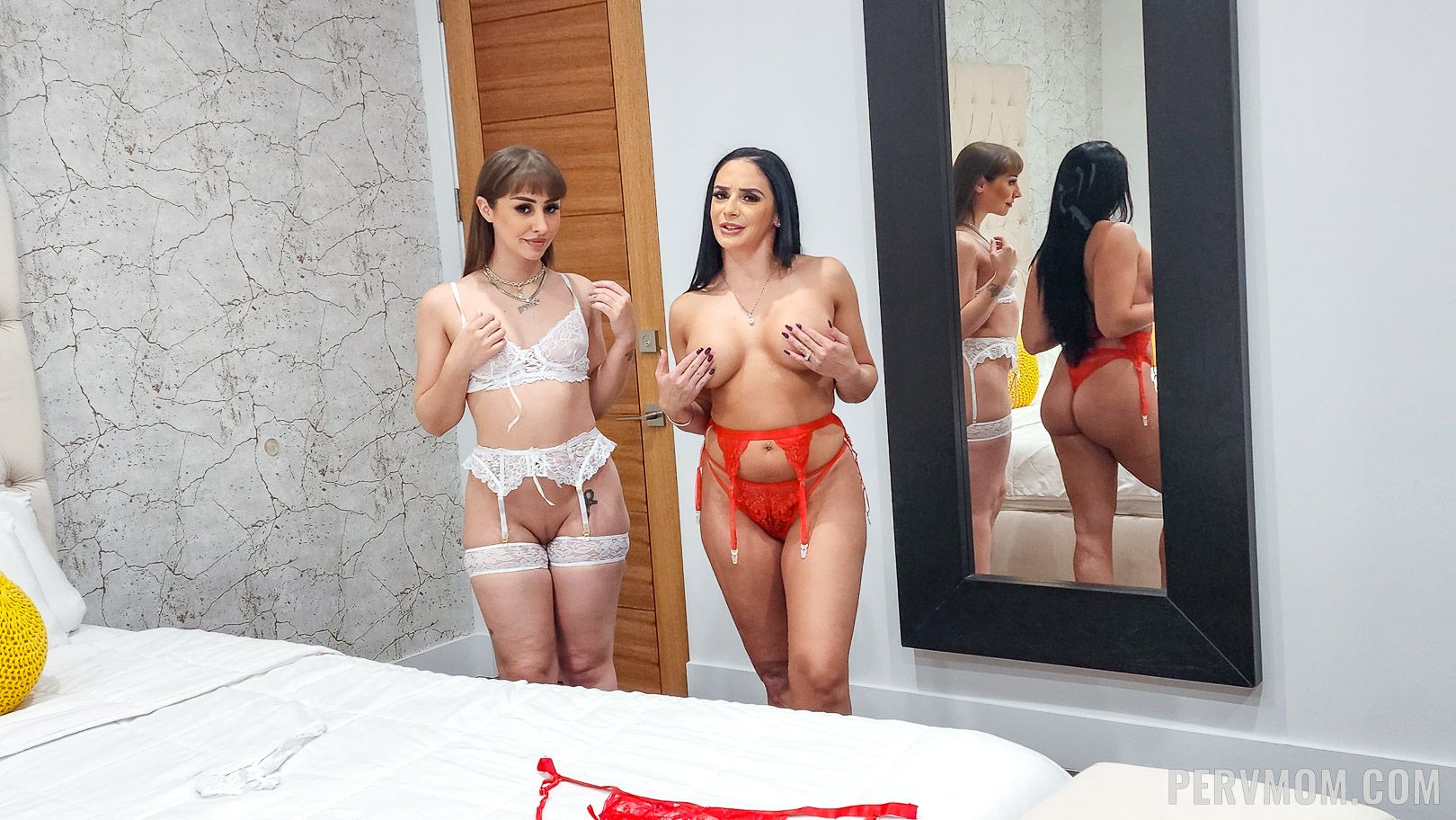 This agreement now has Allen having threesomes with his stepmom and aunt almost daily, with each time escalating more and more. It's a family entanglement that Allen can't get enough of!
TeamSkeet, 2022's Pornhub Award winner for 'Most Popular Network' and 2023's XBIZ
Award winner for 'Paysite Network/Company of the Year', boasts an extensive erotic
collection of more than 120 network series and 65 premium series, featuring 9,100+ scenes
that highlight the talents of more than 3,300 performers ranging from amateurs to
superstars.
Visit TeamSkeet.com and follow on Twitter @teamskeet and Instagram
###