(Las Vegas, NV / June 24, 2022)
— Step House, (
StepHouseXXX.com
), the wildly addictive new taboo erotica studio from Vincent and Valentina Bellucci and Adult Empire Cash, announces the launch of an upcoming parody scene mocking the just completed defamation trial between embattled exes Johnny Depp and Amber Heard.
Directed by Valentina Bellucci, rising star Gia OhMy gives a gleeful performance as an enraged Hollywood star that winds up homeless after losing millions in a nasty legal battle with her ex. Her stepbrother Vince is her last hope in securing a space to hide out for a while, but Vince has a few conditions she must agree to first before allowing her in…
"In addition to working with Gia OhMy for the first time, this is also the first time we have ever shot a parody porn scene," said Vincent Bellucci of the new comedy, set for an exclusive Step House release in the coming days.
"The camera work and overall quality that we brought to this shoot was exceptionally high for a pro-am studio like us, and Valentina is quite proud of her directing work on this scene. We are eager and excited to introduce this new release on the Step House site, and look forward to getting feedback from fans!"
OhMy echoed his enthusiasm, adding that her Step House studio debut in the hilarious tongue-in-cheek spoof was "a lot of fun to make… and it was my first parody!"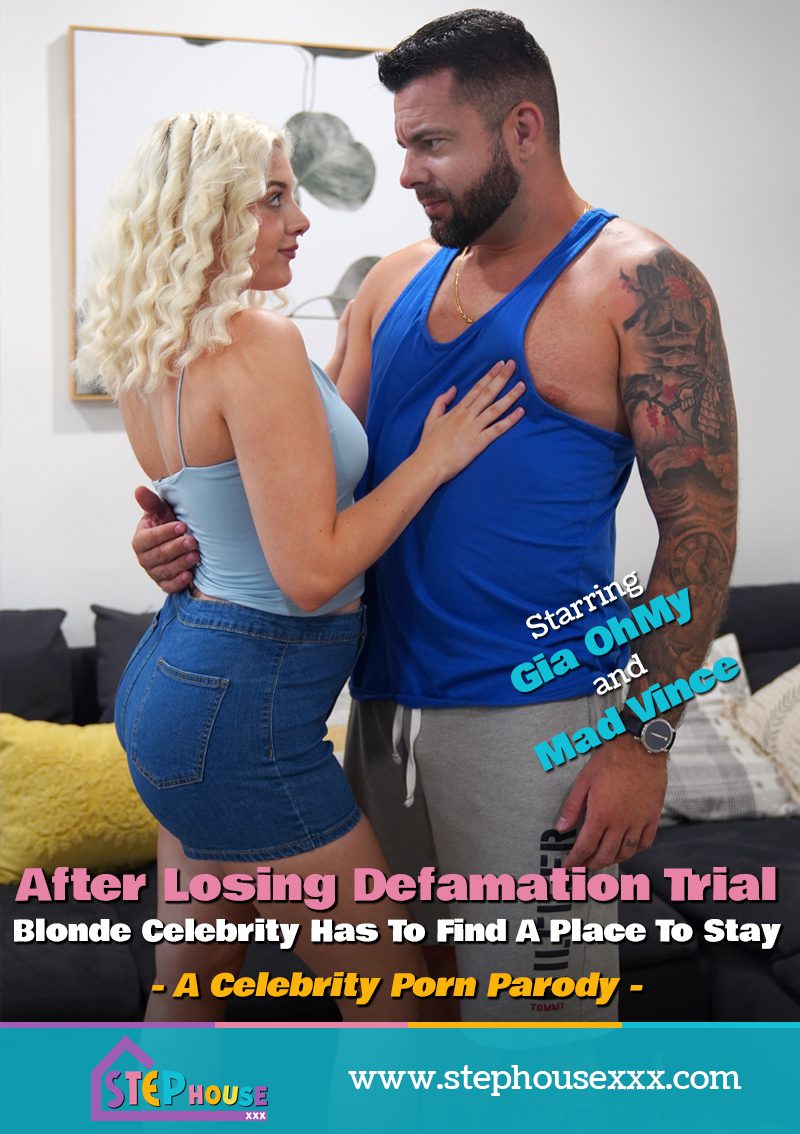 Find and follow Step House and Valentina Bellucci at:
ABOUT VALENTINA BELLUCCI:
Italian star-on-the-rise Valentina Bellucci is a bright new talent with an eye on making a name for herself as a respected performer, producer, content creator and studio head for Step House (
stephousexxx.com
), a brand new erotica imprint and website that highlights the works of adult's newest amateurs alongside its biggest stars.
Growing up, Bellucci lived in the southern Italian region of Sicily and regularly moved around the U.S. and Europe; she has always considered herself a sexual person who dreamed of one day performing, producing and directing erotica, and gained some early experience as a music video producer while still in Europe before settling permanently in the U.S. – she currently resides in Las Vegas – more than 10 years ago.
In 2020, Bellucci began shooting solo content for adult clip sites as a means of making extra money, and found that she could express herself creatively on her own terms. In early 2021 she started shooting for the industry's top studios before launching Step House in November.
In her free time Bellucci, an avid fan of the outdoors, can be found in the mountains and deserts of Nevada and California hiking, skiing or off-roading along the winding trails seeking adventure with her two favorite companions, a French bulldog and Cane Corso mastiff.
# # #
Press and media contact: