Well, here we are.  COVID-19 is dying down, places are re-opening, and life is getting back on track. Brian and I have seen it all, done it all, and partied with the best of them.   There is not a bar in town or a dance club in miles that we have not closed down.  What else is left to do?   What other ways can we discover to light that fire, and turn each other on?
So, a few Fridays ago, we found ourselves sitting on a secluded beach with an amazing lightning storm blowing in.  Everyone around us bailed for their cars in a frantic mess, as the sky turned dark and the sprinkles started chilling our skin.  I am terrified of lightning, hate being cold, and started rapidly packing as Brian smiled and laughed at me.  He convinced me to take the risk and wait out the storm.  As many of you know, this was not an easy task for me, as I always play it safe, and tend to stick to the rules.  But this time I let Brian convince me differently. Plus, how else was I going to drag the beach cart over a mile down the beach in the rain.  I hunkered down beneath some palm trees and wrapped all our belongings tight.  Then suddenly the gentle sea breeze increased, and the Gulf of Mexico sang our praise.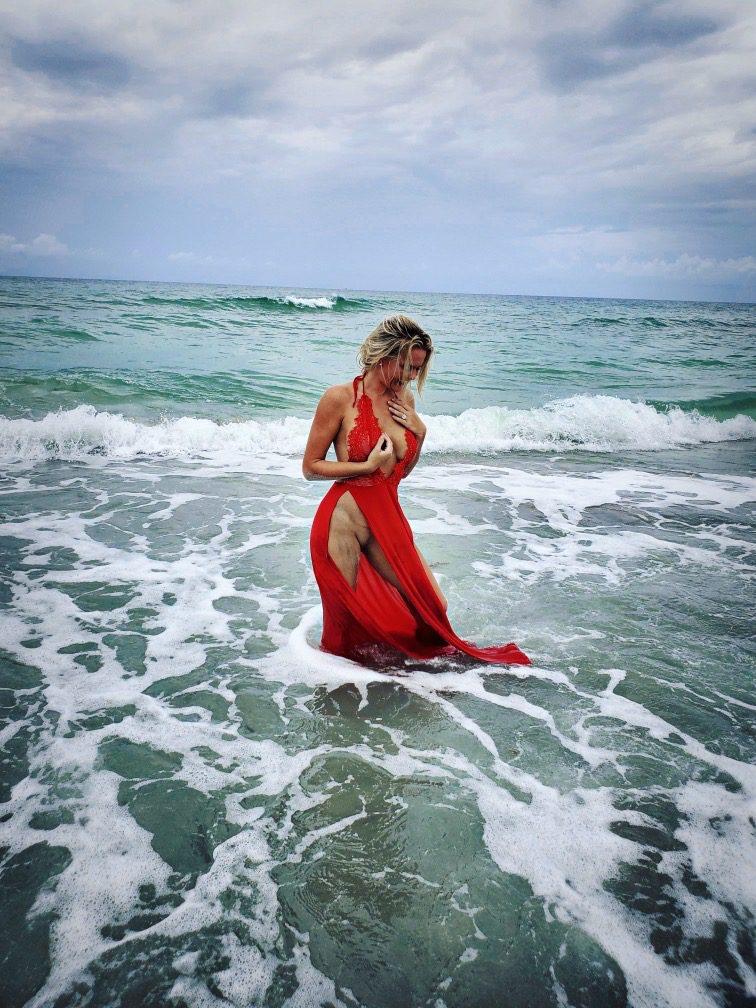 The storm blew back inland, and we found ourselves about a mile and a half walk down the shore with nobody around!  The sun began to set as the skies turned fire red with envy.  The water reflected an amazing shade of green.  What more beautiful setting to drop the bathing suits and take some sexy pictures.   As I shed my top and slipped into the waves, Brian grabbed the phone and started snapping pictures.  Well, this was new to us and exciting!
The erotic feeling of being free in nature, shedding the stress of the world, posing for pictures as your partner in crime snaps pictures is completely erotic and amazing.  Seeing yourself in different angles as the light dawns your skin, and the water caresses your body is fantastic.  Are we professionals?  No.   But the excitement of being out alone and focusing on each other was completely amazing.   Brian directed me as I posed, and he shot pictures as the light hit off my skin perfectly.   I must say, taking direction as he moved about the beach and shot different angles was a huge turn on.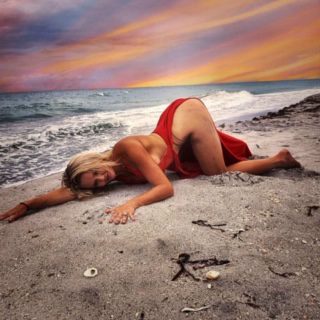 I would stop and run up to see what he was capturing and that even encouraged me more.    It took about a half hour for the sun to set and the sky turned too many shades of color to even describe throughout this time.  Every few minutes was a different lighting.  We stood in the ocean together as the tide washed against our bodies and the sun set on another amazing day.   We then slowly packed our things and began the walk back to the car.  Excited, rejuvenated, and fire hot!  We skipped dinner and drove straight home.  Could not keep our hands off each other.   The entire ride home, I edited the photos with my camera app, and they turned out better than we could ever imagined.
With that thought in mind we decided to set up another date afternoon on the beach.  This time I packed sexy bathing suits, dresses, and outfits.  We found a secluded nature path at our local beach and decided to take another stab at this photography thing.   Not only was it sexy to pose for the pictures, take the pictures, and edit them, but it opened an entire new line of communication.   Describing and listening to each other as we communicated how the light was hitting certain features, seeing each other in a totally different role, and taking time to prepare and set up a perfect location for the shoot was so invigorating.    Our pictures turned out amazing, but that is not all we got out of the experience.  Taking that extra few seconds, listening and communicating with each other opened a whole new understanding of each other.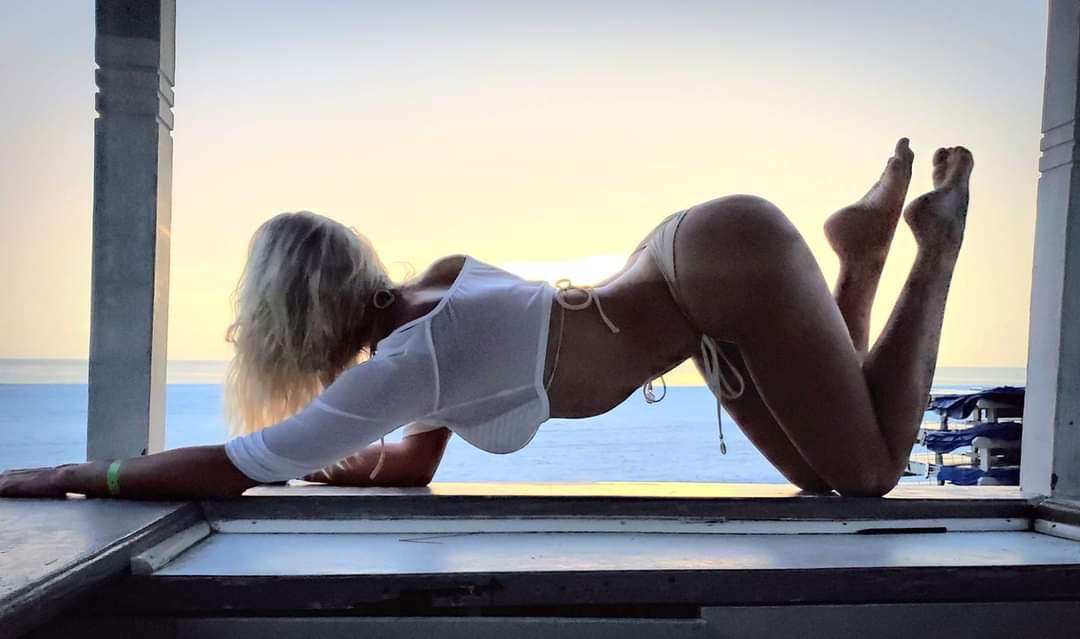 If you are looking for something new and exciting to do as a couple, without any outside interference, or outside interruptions, I would highly recommend setting aside a few hours and taking photos together.   You do not have to be a professional.  God knows we are not, but the experience and time together definitely ignites the fire inside!