(Hollywood, CA) Notorious award-winning Findom Queen Violet Doll is featured in the July 2022 issue of ASN Lifestyle Magazine and she has quite a bit of real estate with a stunning 10-page feature.
"Violet Doll: Living Doll, Whip Cracker or Both" lets ASN Lifestyle Magazine readers and her fans get a little bit closer to her. The in-depth piece covers a ton of ground, including how she got her start and built her empire, discovering she was destined to dominate people, ballbusting as her favorite way to torment men, her cryptocurrency adventures and why she's in it for the long haul, interests outside of work, and what's coming up in 2022 and beyond. Violet also discusses her work with Tribute Token as a spokesmodel and core team member. Readers are also treated to some draw-dropping photos of Violet in purple lingerie and pink latex.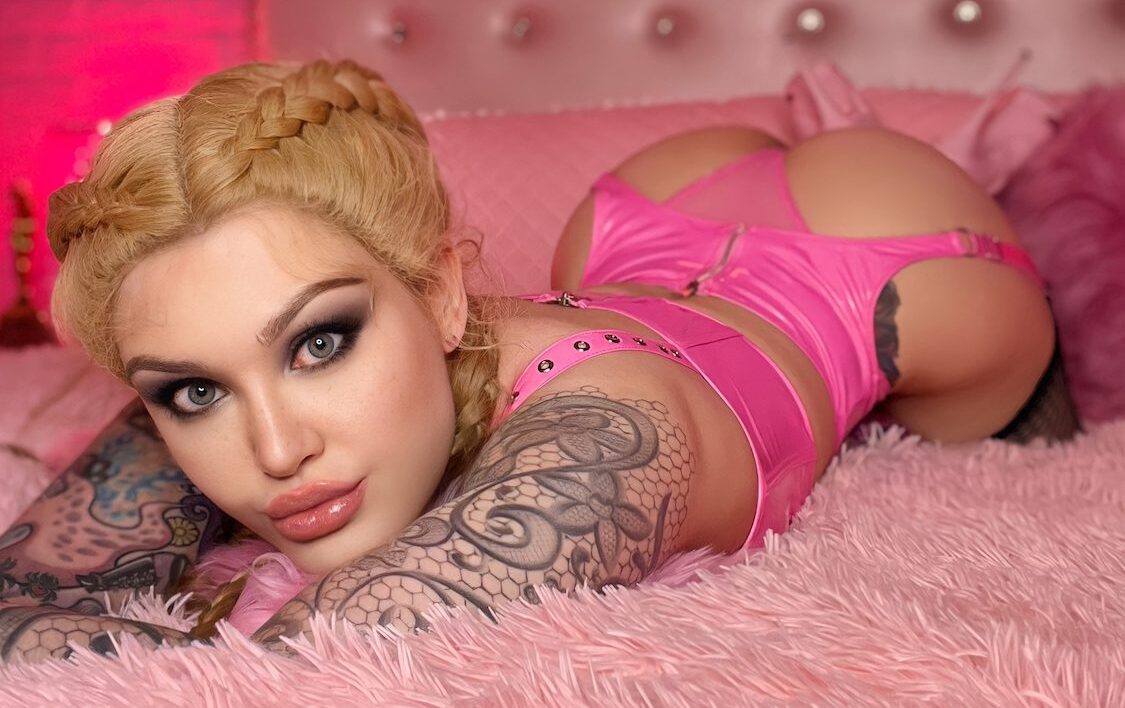 "I'm honored to be in ASN Lifestyle Magazine and to have an exclusive 10-page feature. Whether you're a pay pig or a fan, you'll still learn a lot about me. I'm hoping this piece gets the industry more educated on crypto and using it," says Violet Doll.
ASN Magazine is always free to read and enjoy. Check out "Violet Doll: Living Doll, Whip Cracker or Both," starting on Page 144 and ending on Page 153. Flip right to her feature by heading to asn.asnlifestylemagazine.com/asnlm/202207/index.html#p=144. Or read it from cover to cover at asn.asnlifestylemagazine.com/asnlm/202207/index.html#p=1.
To interview Violet Doll for your site, publication, or show, contact Erika Icon of The Rub PR at [email protected].
ABOUT VIOLET DOLL
Notorious award-winning Findom Queen Violet Doll is one of the top-selling Indie content producers. Her pin-up looks of pouty lips, long, beautiful blonde hair, huge tits, tiny waist, and amazing ass bring men and women to their knees and make them want to empty their wallets at the same time. Her premium social media is known for is Female Domination, hypno-fetish, creative visuals, elaborate costumes, and SFX makeup. Violet is business-minded and knowledgeable and is a top pick for panels and commentary pieces in industry publications and beyond.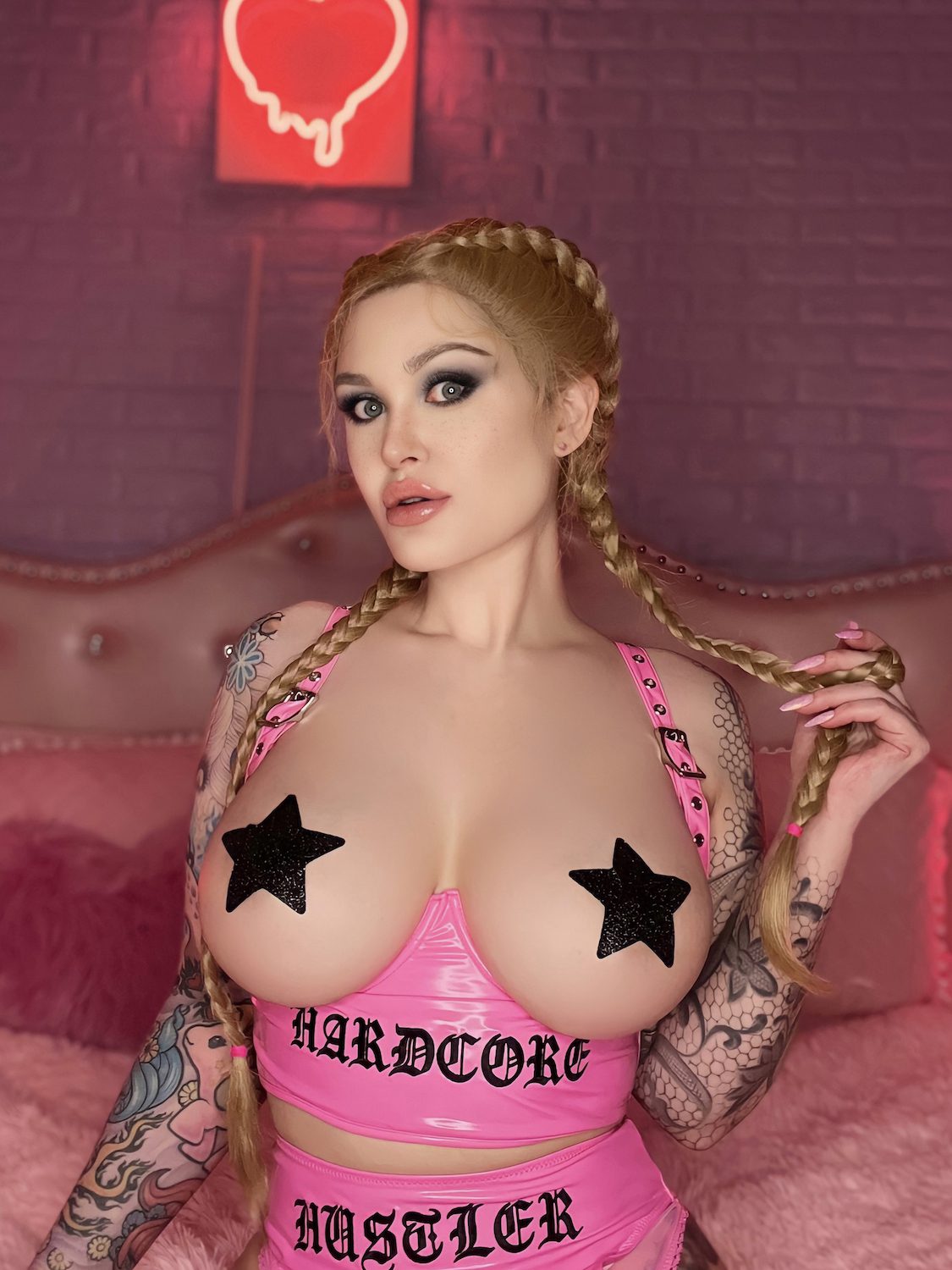 Violet started her career as a successful cam model and then made the leap to clip artist, where she built her empire. She's a crypto enthusiast and an ambassador and core team member of the cryptocurrency of Findom Tribute Token tributetoken.io.
Violet has been nominated as a clip artist and cam model for multiple AVN, XBIZ, and XBIZ Cam Awards for Fave Indie Clip Star, Favorite Domme, Web Babe of the Year, Clip Artist of the Year, and Best Clip Artist Female. In 2020 and 2021, she won back-to-back AVN Awards for Favorite Domme and Star of the Year. The living doll has graced the pages and covers of AVN, XBIZ, ASN Lifestyle, and Sexual Health magazines.
Keep up with everything in Violet's universe by following Her on Twitter and TikTok @violetdoll, Instagram @violetdoll_ and @monochromaticdoll, Snapchat @violetdoll, and Reddit reddit.com/u/Violet-Doll. Subscribe to Her official website violetdoll.com to be tormented and/or ruined as well as tribute Her. Buy Her clips à la carte on Clips4Sale clips4sale.com/studio/52729 and LoyalFans violetclips.com. Learn your place and chat with her on NiteFlirt niteflirt.com/VioletDollx and text her on SextPanther sextpanther.com/Violet-Doll.