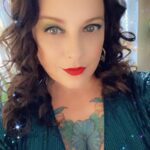 Grab me, 
I want to feel your roughness
Tease me with your fingers, tease me with your tongue. 
Dive into me, make me scream your name. 
Lay down and let me ride your face. 
Slowly at first, teasing us both. 
Bucking faster, feeling your whole mouth. 
I can't take it anymore. 
I have to feel your cock inside of me. 
I want to feel every inch of you. 
Fuck me, fuck me harder!
I want to feel you all over my body. 
Your rough hands pulling at me 
Slow down, stop for a second. 
Let me get on all fours
Now baby, tease me. 
Slowly at first, oh baby, I love the way your cock feels. 
Grab my hips and pull me in deeper. 
Run your hand under me, tease me clit. 
Oh fuck! You're gonna make me flush
Ram yourself into me
I can feel you so deep now
Slap my ass, leave your mark. 
Devour my body and make it hard for me to walk the next day but, to remember this delicious reason why. 
Whiskey Kisses and Smoke Rings
It is a book filled with erotic short stories and even hotter poetry. Can be found on Amazon.