Hot sex in 1923? You got it. Alias Mr. Big in an erotic novella unlike any other, combining a historically accurate look at the early 1920s with the raunchiest sex put to paper. As you're led from one provocative scene to the next, you'll be fully immersed in the era of mobsters, flappers, and Prohibition.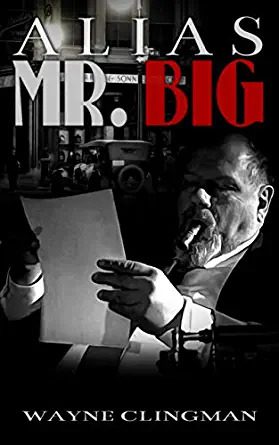 PLOT:
Mr. Big, a veteran of The Great War whose turned mob boss in the Prohibition era, is running an illegal alcohol business by night, operating a playhouse by day, and seducing Belle City's sexiest broads on the side. The plot is loose, but the dames are looser.
This book is for MATURE AUDIENCES ONLY, and includes:- Hand Action- Mouth Action- Solo Action- Doggy Style- Cowgirl Style- MMF- FFM- BDSM Discover how Mr. Big met his adorable blonde secretary.
Find out what happens when the brunette flapper-turned-wannabe-actress has her turn on Mr. Big's "casting couch" – how far will she go to get the lead role in Big's newest play? Finally, Mr. Big turns up the heat on his number one competitor: a large-breasted redhead who's too savvy for her own good – will the situation get too hot to handle?Last but far from least, once you've finished the fictional story, Alias Mr. Big includes an in-depth glossary in the back of the book, thoroughly covering early 1920's slang.
Impress your friends by talking like a real-life mobster! You'll also be treated to a brief history of what was happening in the United States in 1923. Who says porn can't be educational?
###
About The Author:
Wayne Clingman