(London, England) Curvy Aussie babe with a banging body and legendary 34E boobs, Atlantis Deep, sat down with UK's Daily Star to discuss her career and new official site atlantisdeep.live that has her life on display 24/7.
"I'm live streaming my porn career 24/7 from home – but my mum keeps tuning in" is the first of two Daily Star pieces based on a video interview that Atlantis Deep had with one of the publication's reporters. Part of their Love & Sex series, the piece follows her journey from student journalist to moving to the UK to start her adult career. The article has some funny bits when she talks about one of her parents being a little too supportive, tuning in and telling her to do the dishes. Atlantis also talks about how her dad discovered she was a stripper (hint, it involved her being on a billboard) and how he sees her on Pornhub. Although lucky to have parents who support her radical choice of career paths, it sometimes gets too much for Atlantis. And apparently, her friends and family are now avoiding porn since she could pop up. The interview also has the promo video for her site atlantisdeep.live and some stunning photos of her.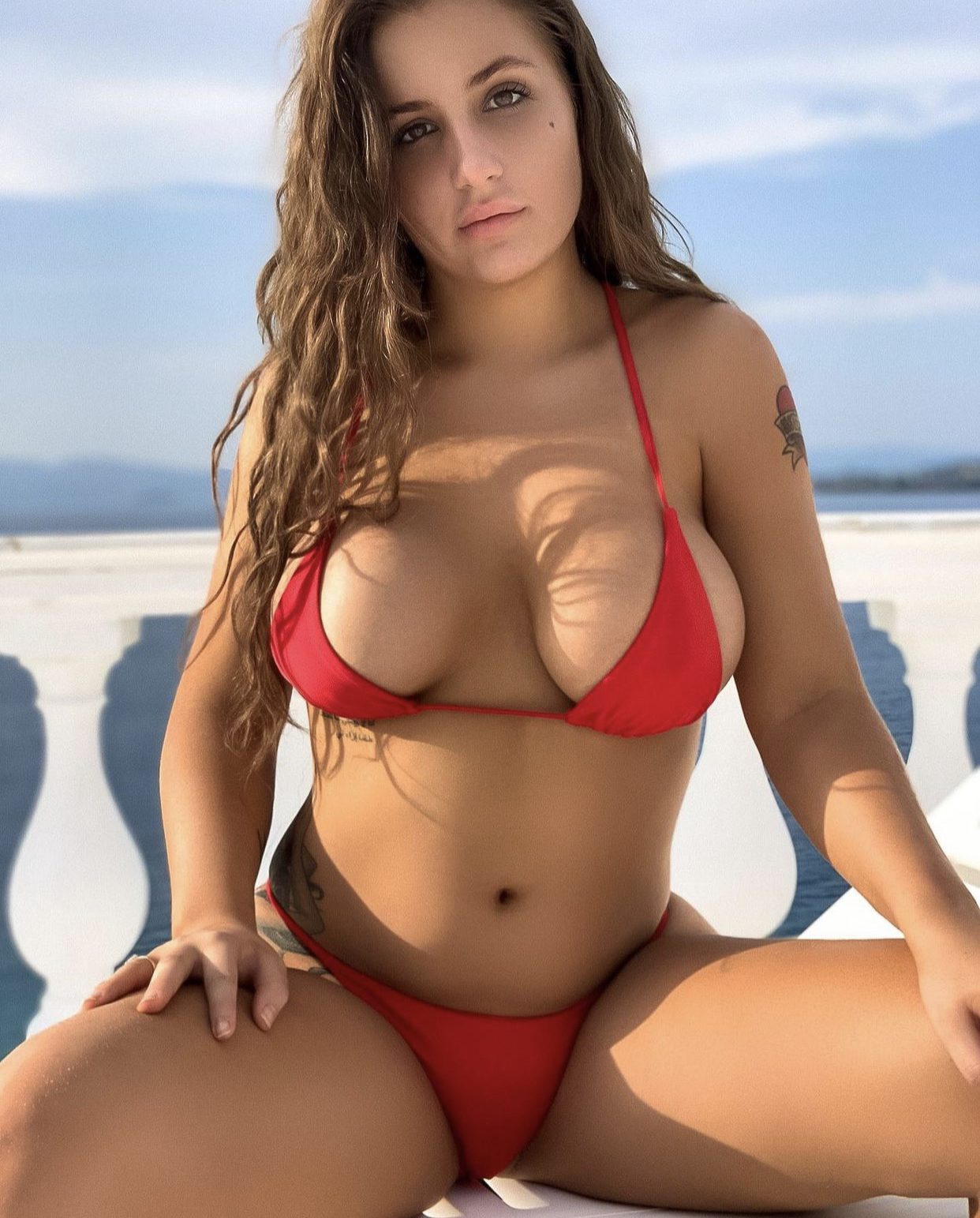 "This is my first time in the Daily Star and it's exciting. It's amazing to reach a new audience for my website with a mainstream piece like this. Looks like the readers are enjoying it, and I hope to garner some sign-ups from it," says Atlantis Deep.
Check out "I'm live streaming my porn career 24/7 from home – but my mum keeps tuning in" at dailystar.co.uk/love-sex/im-live-streaming-porn-career-28105052 and look for Part 2 to be available in the next few days.
Sign up for Atlantis' official site and get half off your first month using the code DEEPLIVE. Head to atlantisdeep.live, watch the trailer, and then hit the "Create Account" button to subscribe.
Get Atlantis on your set by contacting Eszter of Brillbabes Model Agency at [email protected]. Register and get a member login to view her agency photos at brillbabes.com.
To interview Atlantis Deep for your site, publication, or show, contact Erika Icon of The Rub PR at [email protected].
ABOUT ATLANTIS DEEP
With an ocean-themed name, Atlantis Deep is a curvy Aussie babe with a banging body and legendary 34E boobs who can rock a bikini and make beachgoers lose their mind when she takes a dip in the ocean, swims, or surfs. Her training as a sword swallower helped her prepare to be a master deep-throater and gain notoriety for her oral skills. And her worldwide fans can easily recognize her with the mermaid tattoo on her hip that's tail flips around while she films her scenes.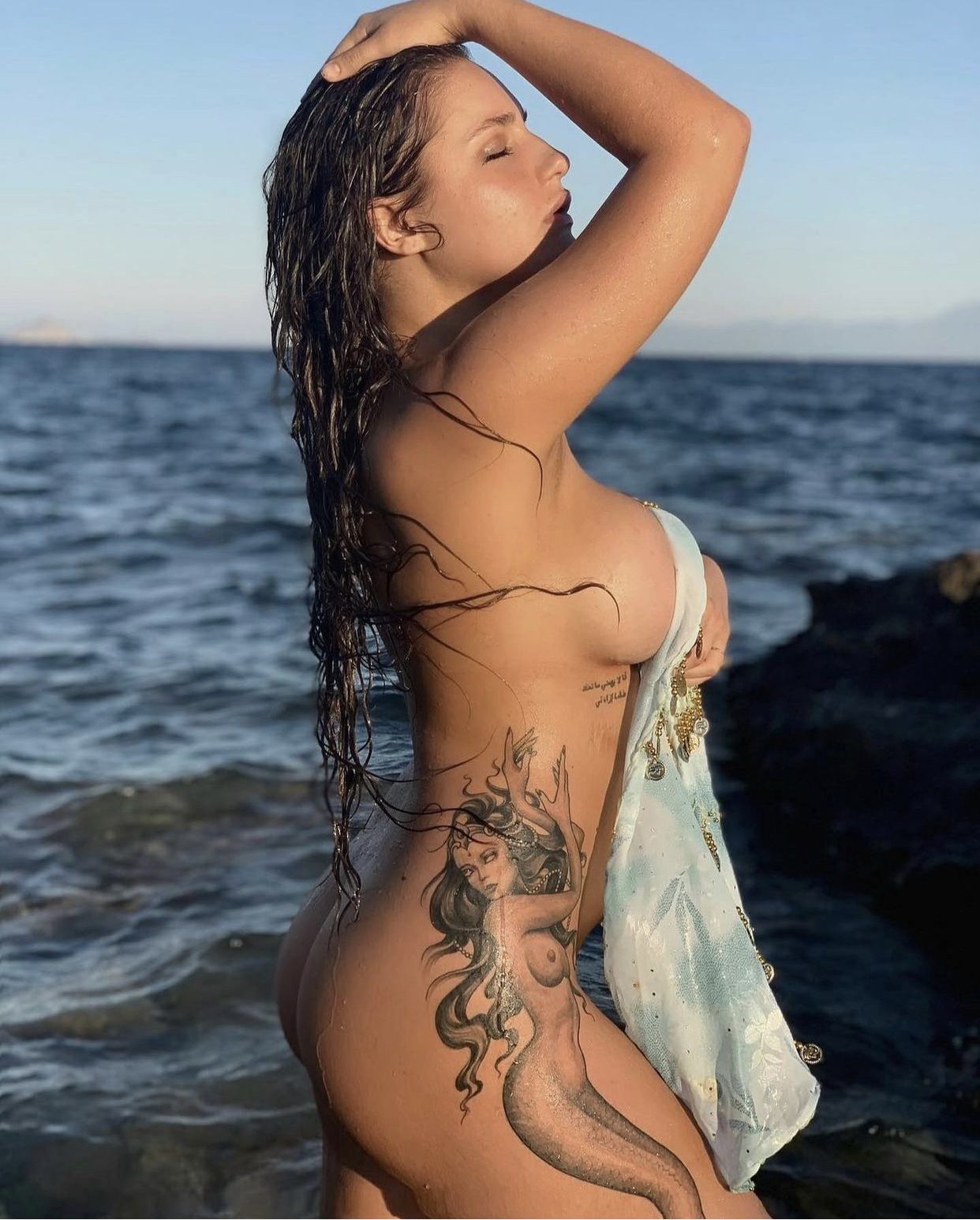 Atlantis' first boyfriend predicted she would be a porn star and he was right. Five years ago, Atlantis got her start in the industry as a stripper while in university studying to be a journalist and entered both Miss Nude Australia and Miss Nude World pageants. In 2020 she went full tilt, moved to London, and became an adult performer working with studios like Brazzers, Reality Kings, Nubiles Busty, Pornworld, DDF, VirtualTaboo, Darkroom VR, SinsVR, WankitNow, Badoink, SugarBabesTV, and more. When she's not working with studios around the world, she's making homemade porn and posting intimate nudes on her OnlyFans onlyfans.com/atlantisdeep. In August of 2022, her official website atlantisdeep.live launched, and is a live social experiment from home 24/7 and features her and her friends in every room of her house. Her and her site were featured twice in UK's Daily Star.
Keep up with all her adventures and know when her official site will launch by following her on social media on Twitter @ATLANTISDEEP3, Instagram @atlantisdeep.live, and TikTok @atlantisdeep.live. And find out why she has more than 1 million views and over 3k subscribers with her engaging free content on Pornhub pornhub.com/pornstar/atlantis-deep.