(Los Angeles, CA / March 23, 2023) — Top adult content creator Cami Strella, who donates 10% of her monthly earnings to military charities, looks to be bringing a windfall of cash to selected organizations this month thanks to her latest racy video.
The sultry star is in a bit of hot water over shooting her latest 
OnlyFans
 production within the confines of U.S. military barracks, which has so far been seen by more than 120,000 subscribers since its release.
"I've always been into men in the military; I spent an entire summer working near a military base for my clinical rotation for grad school at the time and naturally, I met a lot of military men that wanted to go out with me and a random encounter led to us filming a video," said Strella.
"A lot of people are really up in arms claiming UCMJ and that this is illegal. I consensually filmed a sex tape with someone and I waited to release it until after that person was fully separated from the military after their contract ended. Nothing was released or monetized until they were officially a veteran. And yes, they received a hefty cut from the video!"
Strella's decision to shoot erotic content in such an incendiary space isn't a coincidence, as she has made her respect and support of the military crystal clear, helping fund research and projects around alternative treatments for TBIs (traumatic brain injuries) and PTSD, such as psychedelic-assisted therapy.
To learn more about Cami Strella, find and follow her at: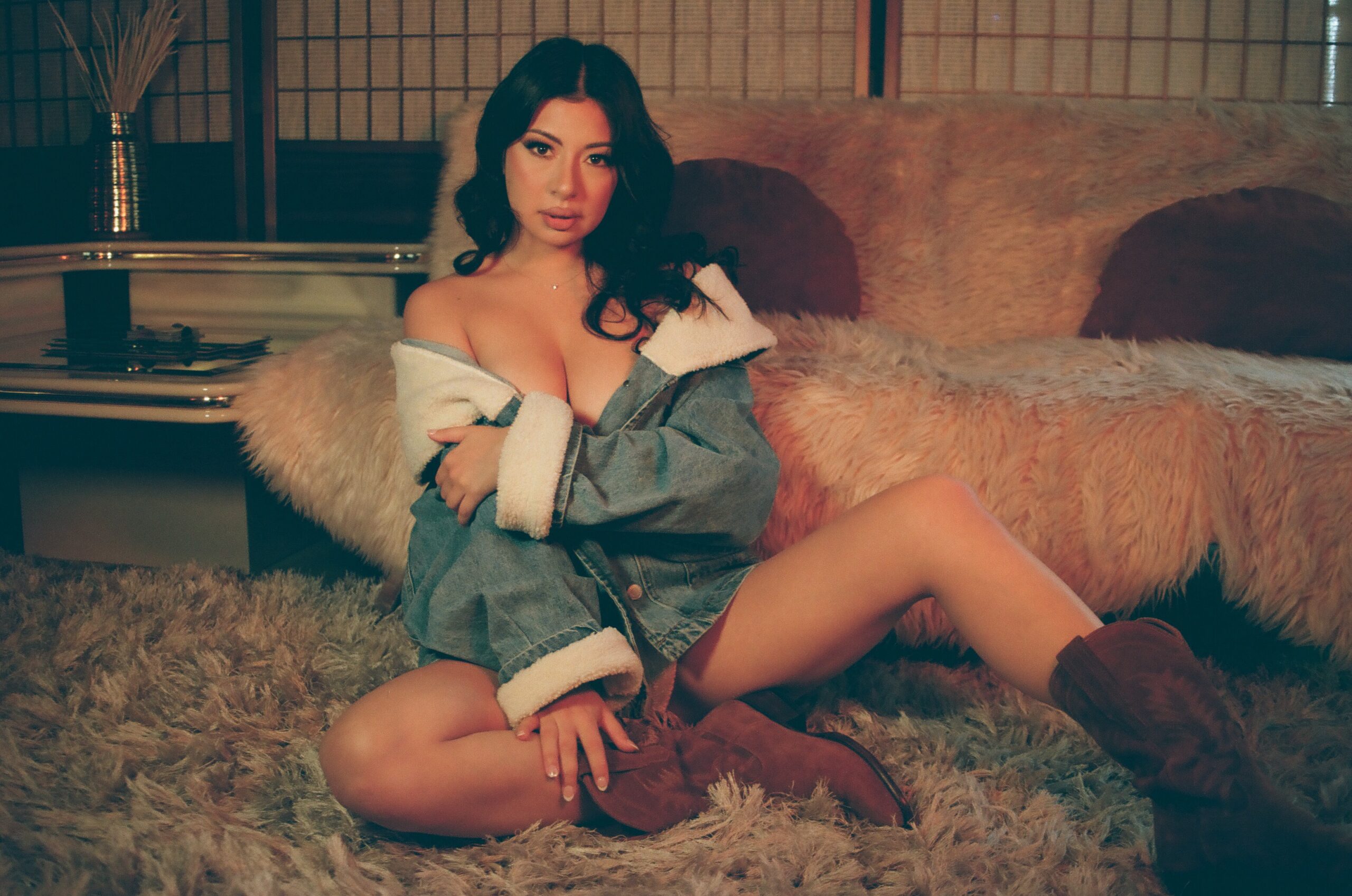 ABOUT CAMI STRELLA:
Cami Strella is an independent adult content creator that has worked in the adult industry since 2018, kicking off her career as a gentlemen's club cocktail waitress before taking the stage as an exotic dancer; she began camming in 2019, then creating content in 2020 to pay her way through school in her quest to pursue an education in the neuroscience field.
She studied Occupational Therapy with a focus in neurology and neurological rehabilitation, as she was inspired to help veterans with injuries and PTSD, and took a particular interest in addressing sexuality in the medical field and educating other clinicians and doctors on how to navigate these conversations with patients.
In October of 2021, several of her classmates found out about how she was making ends meet and she was asked to leave her program. Cami now dedicates her time – and 10% of her monthly earnings – to creating content and using her platforms to raise awareness and funds for causes around mental health, PTSD and TBIs (traumatic brain injuries), particularly for military veterans.
Strella currently sits among the top 0.1% of OnlyFans models with thousands of passionate subscribers, and the petite brunette of Peruvian/Scottish ancestry primarily shoots POV with her partner, Lev Lieben, who assists her in shooting her racy creative content, which includes solo, boy-girl, girl-girl and group/orgy videos.
# # #