LAS VEGAS, NV –Petite young porn newcomer Daisy Bean has another amazing new scene out from True Amateur Models. The cock loving brunette has shot for the site on several occasions since November and has a collection of videos and photo galleries available to subscribers.  
Daisy's latest release features the irresistible coed getting on her knees and sucking her lover's pulsing prick until she gets his creamy load in her mouth. She might be young and new to sex, but what she lacks in experience she more than makes up for in enthusiasm! According to the starlet, the secret to sucking a guy off is being turned on by it. 
"I love the taste of cum," Daisy admitted. "Nothing turns me on more than sucking a guy off and having him shoot his load in my mouth. It's so hot. I was dripping wet by the end of this scene!" 
See her latest and all her scenes from True Amateurs now at https://trueamateurmodels.com/previewtour/search.php?query=daisy+bean. 
Last week Daisy starred in a hot new pair of Tug Pass scenes. The petite newcomer shows off her impressive cock milking skills in 'Daisy Bean: Cum Guzzling Teen' from their MYLKED.com site, https://www.tugpass.com/videos/daisy-bean-cum-guzzling-teen.html, and also in 'Melony Melons – Mom and Teen Titty Fucking Action' from their SeeMomSuck.com site, https://www.tugpass.com/videos/melony-melons-mom-and-teen-titty-fucking-action.html. 
Follow her on Twitter at @daisybeanx, and on Instagram at @queendaisybean. Her  
Snapchatis @daisybeanx_11 and her TikTok is @daisybeanx.  
Daisy loves making new content! Check out her OnlyFans @daisybeanx! You can also find her on ManyVids at https://daisybeanxxx.manyvids.com, and Clips4Sale as daisybeanx.  
PR for Daisy Bean is provided by Rising Star PR. Visit our website, http://risingstarpr.com, and follow us on Twitter, @RisingStarPR. For interviews or media inquiries, contact [email protected]. For more information about Daisy, visit http://risingstarpr.com/rising-stars/daisy-bean/. 
# # # 
ABOUT DAISY BEAN:  
Petite young beauty Daisy Bean grew up in the wilds of Portland, Oregon doing ballet, playing violin in orchestras, and reading books. After she turned 18, Bean held a laundry list of low-paying caretaking jobs including dog daycare, childcare, and retirement homes as she attended classes to become a schoolteacher. 
When a bad breakup left her couch surfing with friends, Daisy switched her career path to the work she truly loves and enjoys, making erotic content. A new pal she made in the industry helped her get set up with her first shoot, and the rest is history. 
A joy to watch in action, the energetic, 20-year-old nymph has worked for some of the biggest names in the industry, including Karups, Bang Bros, Hustler, Wicked, ALS Scan, and more! Book her through her agent, Coxxx Models by visiting her model page at https://coxxxmodels.com/portfolio/daisy-bean/,   
In her free time, Daisy enjoys going to raves and festivals, knitting, playing instruments, and spending quality time with her friends. 
SOCIAL: 
Twitter: @daisybeanx 
Instagram: @queendaisybean 
Snapchat: daisybeanx_11 
ManyVids: https://daisybeanxxx.manyvids.com 
OnlyFans: daisybeanx 
XVideos: Daisy Bean 
Streamate: DaisyBean 
LoyalFans: Daisy Bean 
TikTok: daisybeanx 
FetLife: queendaisybean 
Clips4Sale: daisybeanx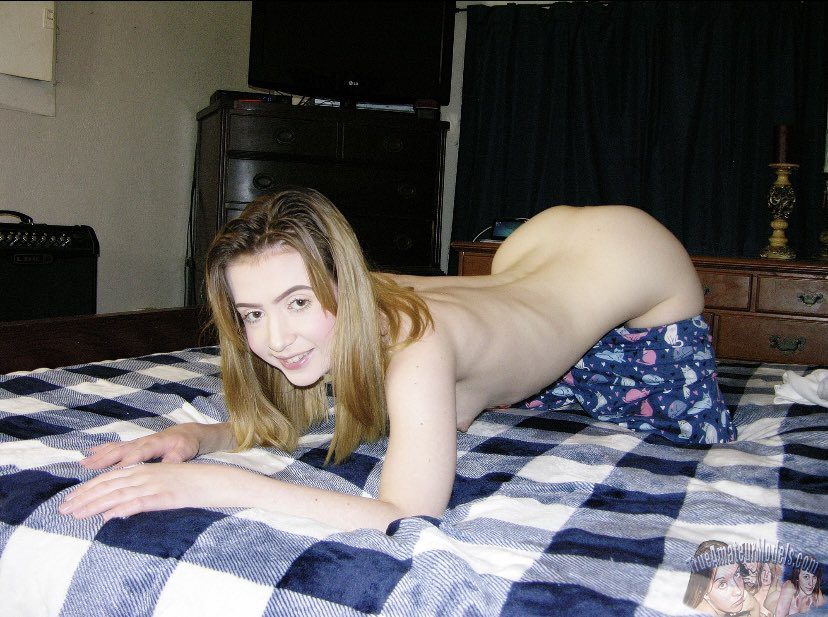 NEW RELEASES: 
'Daisy Bean: Cum Guzzling Teen' from MYLKED.com https://www.tugpass.com/videos/daisy-bean-cum-guzzling-teen.html 
'Melony Melons – Mom and Teen Titty Fucking Action' from SeeMomSuck.com 
https://www.tugpass.com/videos/melony-melons-mom-and-teen-titty-fucking-action.html 
'Daisy The Temptress' from Bang Bros 
https://bangbros.com/video3412665/daisy-the-temptress 
'Daisy Gets Fucked on the Bus'  
https://bangbros.com/video3412517/daisy-gets-fucked-on-the-bus 
PRESS/MEDIA CONTACT: Rising Star PR @RisingStarPR
TWITTER: @daisybeanx @TrueAmateurNude @coxxxmodels @RisingStarPR