(New York, NY / October 20, 2022)
— Celebrity Guest Tape (CGT), an extraordinary adult reality and interview series that highlights the erotic exploits of rising stars, trending influencers and top media personalities, welcomes IM Geisha (
@imgeishaaaaaa
) to the studio for an afternoon of stimulating conversation and X-rated encounters that are exclusive 
only
 to CGT members.
The sizzling starlet, who boasts an Instagram fan base of nearly 500,000 followers, will join host Hercules to discuss her private life & career, carnal cravings and wildest fantasies before turning the camera over to a LIVE in-studio sex performance – which IM Geisha may or may not indulge in. Want to find out? Come on in, sign up and enjoy the show!
"We enjoyed chatting with IM Geisha in the studio and shooting her Guest Tape in a uniquely intimate setting," said Hercules. "CGT prides itself on being the BEST and ONLY platform to showcase entertainers, beyond a celebrity sex tape, in a space that can't be found anywhere else. We've discovered a new and untapped market that caters to performers and fans alike; CGT is truly a gift that keeps on giving.
Hercules adds that "we are currently booking a variety of unique content creators within the social sphere that are interested in expanding their fan base with their own Guest Tape, and also exploring the possibility of engaging a live studio audience to elevate the energy in the room and create an even bigger buzz. We've got a lot of fresh ideas for CGT in the coming weeks and months, and want to extend an invitation to fans to come join us on our journey."
To get in on the Celebrity Guest Tape action, visit:
ABOUT CELEBRITY GUEST TAPE:
Celebrity Guest Tape, an intimate exploration into the private lives of adult entertainment's up & comers, fan favorites and established stars, is merging the worlds of pop culture and unbridled eroticism with a conversational interview show that segues into a live X-rated performance while the guest observes and/or joins in the fun.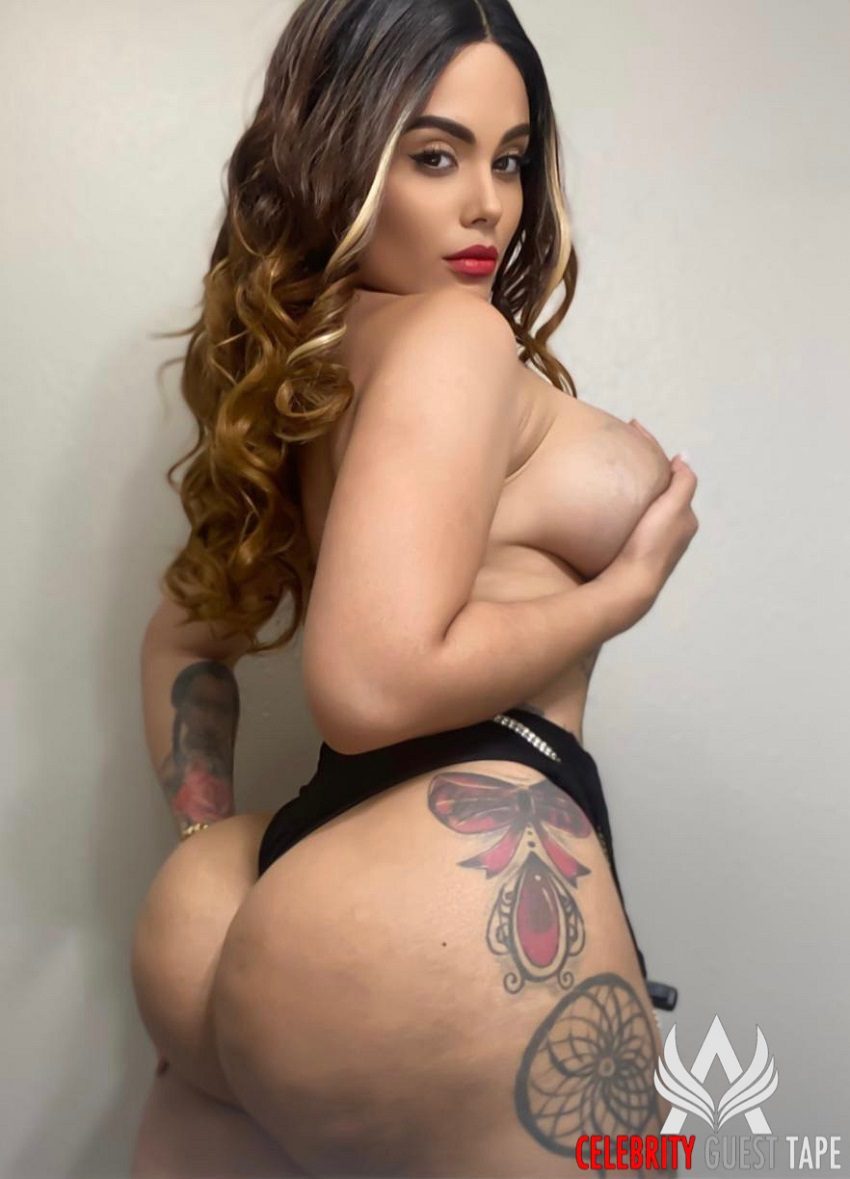 Launched in 2018, the series is shot in New York City with show host Hercules as he introduces an enticing array of trending adult film stars, content creators, OnlyFans models and/or social media influencers that Celebrity Guest Tape subscribers would like to get to know better. Visit 
CelebrityGuestTape.com
 to learn more.
# # #
Press and media contact: