At 33 Years young and at just 5'2", Cherry Dana is the pocket-rocket Aussie Girl Down-Under who first started out as a professional dancer earning just $20 a day in Carbo San Luca Mexico at resorts; to now an international name in adult content with over 978,000 fans around the world.
Growing up in the coastal town of Newcastle, Sydney Australia where her hobbies including dance during her earlier years; Cherry Dana joined cheerleading squads and landed a successful dance career overseas in Mexico at the innocent age of 19 earning just $20 a day entertaining at prestigious resorts and hotels and while that was a rewarding and eye-opening adventure for her she admits she would not do it again now knowing how successful her career has become; but fondly cherishes the memories, friendships and the experiences that have led to the career she has today as an Australian celebrity and adult entertainer.
"I returned home to Australia after a colorful dance career and made the decision to move from the coast to the lights of the big city, Sydney where I pursued a much more provocative career in entertainment as a Lingerie and Topless Waitress full time, little did I know this would be the beginnings of an exciting chapter for me in the adult entertainment industry" says Cherry D.
With her warm smile and passion for health and wellness, five years passed and very quickly Cherry Dana grew a name for herself within the entertainment industry and scored a fast growing social media following that to this day exceeds over 978,000 fans around the world who love the sensual and nude videos, photos and personalized content she has been creating across Twitter, Instagram, Facebook and OnlyFans.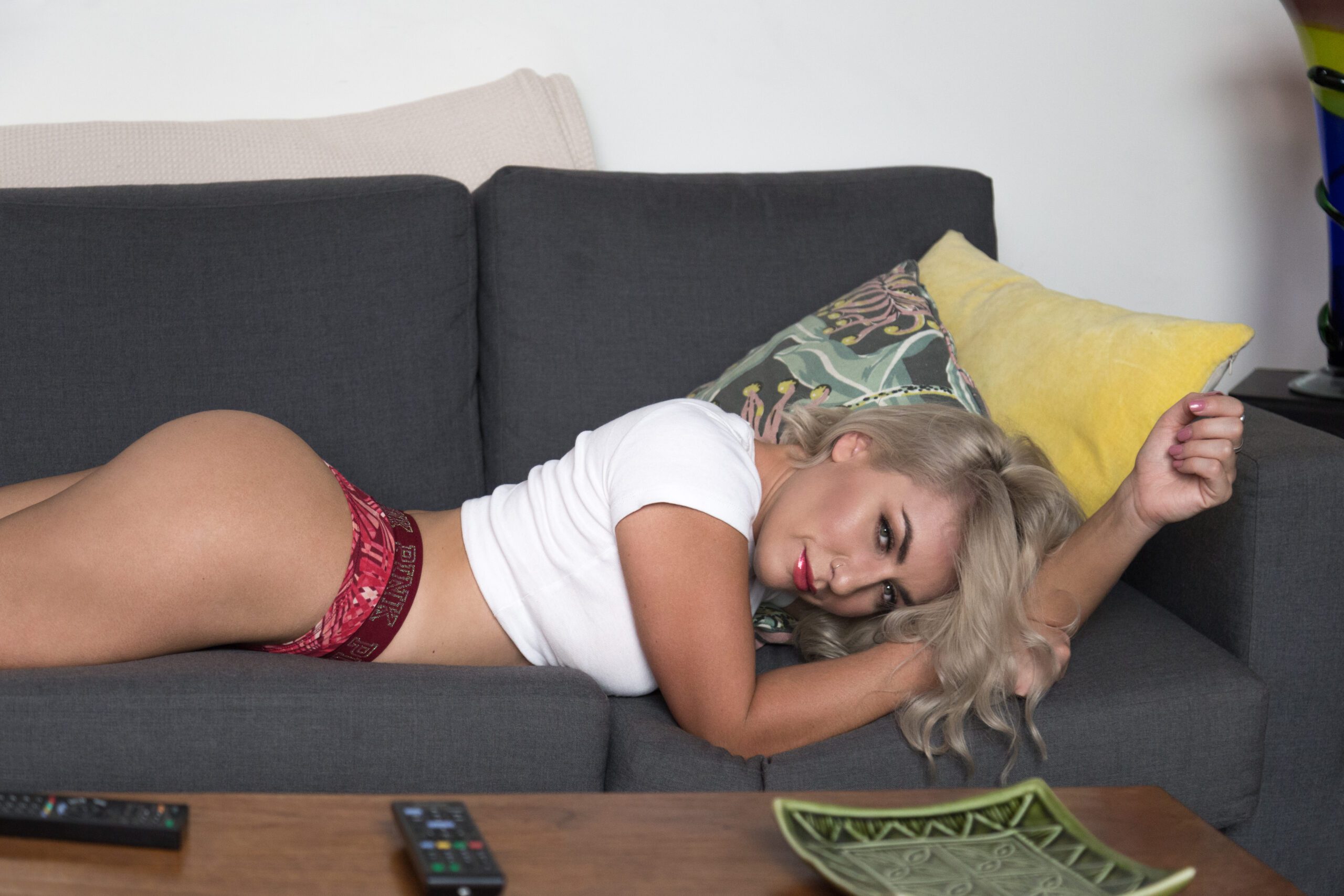 "Nothing is more liberating than the opportunity to create the content I like, the flexibility to work when, how and where I want and be admired by people around the world who genuinely love what I do whether I have my clothes on or off. It truly is one of the most rewarding careers I have ever had where I get to bring so much joy and excitement to my fans, it just is an overwhelmingly enjoyable and empowering experience for me that I would not change it for the world." says Cherry D.
Entertaining her fans privately whether on cam or with adult content personally created and at exclusive events throughout Australia; Cherry Dana feels strongly that the world is full of people trying to be someone or something that they are not. "Authenticity Is Key" she says. "Never be afraid to be yourself, because your audience does not want to see something fake, they want something real and genuine!"
Cherry Dana is very passionate about supporting the integrity and future of the adult industry, actively supporting fellow adult entertainers and sharing her thoughts and feelings about the stigma that shrouds the adult industry having been fortunate to speak and feature as a special guest on NakedNews, ByTheBi Podcast, The Rant With Herman James and Full Service Podcast to name a few; as well as a feature interview as a Australian Celebrity Porn Star with MyFavoritePornStar.
"So many of the people who have supported me throughout my adult industry career, my industry peers, and friends, even myself are judged simply because we identify with or associate ourselves with the adult industry. I personally love what I do and have never not wanted to do what I do as an adult entertainer, but I have struggled mentally over the years with other people's perceptions of me simply because I identify as an adult entertainer." says Cherry D.
While it is true that the world engages the adult industry but denies their relationship with the industry and Cherry Dana is no stranger to rejection and ridicule, she continues to be a vibrant breath of fresh air in the adult entertainment industry; living her truth, committed to helping others find their happiness and be their most authentic versions of themselves.
"I believe it is important to understand that when people are ignorant and choose not to understand the adult entertainment industry and deny they enjoy our company or our content, they are simply projecting their insecurities on us. Yes, it can be damaging psychologically and spiritually over the long term but if you choose to surround yourself with positive people, live your life on your terms and have a lot of fun along the way not giving a fuck about what other people think; you will always be better off as there is light at the end of what can be a very dark tunnel but it is truly the most rewarding adventure and empowering place to be!" says Cherry D.
Cherry Dana is committed to supporting the adult industry and is set launch "Girls Of CherryD TV" where she will be producing adult content, featuring the hottest Australian Girls and Adult Performers with sultry and seductive content available to fans around the world via subscription, as well as made available via platforms like OnlyFans and ManyVids. The platform is committed to supporting adult entertainers and the industry in Australia, while bring the global adult industry closer together through partnerships and features on adult products and brands worldwide.
Like any business that she has started, Cherry Dana says that being part of the adult industry requires time, energy and in some aspects money to get you on the right track. Being mentally prepared to accept that your personal life will become affected in certain areas and that maintaining relationships will be a hit and miss scenario for some as well as trying to maintain friendships with people who are not familiar with the adult entertainment industry. But the hard work will always pay off in the end and you will be thankful you were committed to maintaining a career in the industry.
Over a decade of experience has taught Cherry Dana that you have to be 100% certain about having both a career and lifestyle in the adult industry if you want to be successful, because once the content is out there in the world it is very hard to erase it and take it down. "Anyone considering a career in the adult industry should also not expect that getting nude or creating sexual content is easy money, it is hard work." says Cherry D.
Cherry Dana's commitment to helping her fans and supporters inspired the launch of "CherryDTV" to help  people around the world live their truth and untangle the ropes of mental health and body positivity; which can hold people back from achieving their wildest dreams, by creating and sharing content to help men and women explore their sexuality and deepen their romantic relationships. In the true Cherry Dana style, the serious content is juxtaposed by viral content from around the world that will tickle funny bones while answering 'taboo' questions in a fun, bubbly and lighthearted way.
"Personal experience has taught me one major point and that is always strive for what you are truly passionate about. You have to work for it if you really want to be successful. never let anyone tell you otherwise. So if you really want a career in the Adult Industry, be prepared to work hard and you will find that success and happiness will follow in more ways than you can even imagine." says Cherry D.
In her personal life, Cherry Dana would like to one day settle down with kids and a loving partner; but for now she is running successful brands and businesses and having too much fun entertaining her fans around the world; so for now she is happy focusing on this and enjoying every day as it comes.
Connect
Watch
Read
Listen