I was raised with a large family on a working horse farm in Belews Creek, NC. I fell in love with art at an early age. Colors, forms, and vibrations of patterns spoke to me clearly then and they have been continuously guiding my path towards an ever-creative future. I always knew I would be an artist and that my pursuit of art was to bring happiness to the world through my talents. After many years of focused classical training and study, I followed in the footsteps of the Classical Masters through advancement of my skills. This education has infused my work to a higher level of ability and both my bodypainting and commissioned painting has received local, national, and global accolades.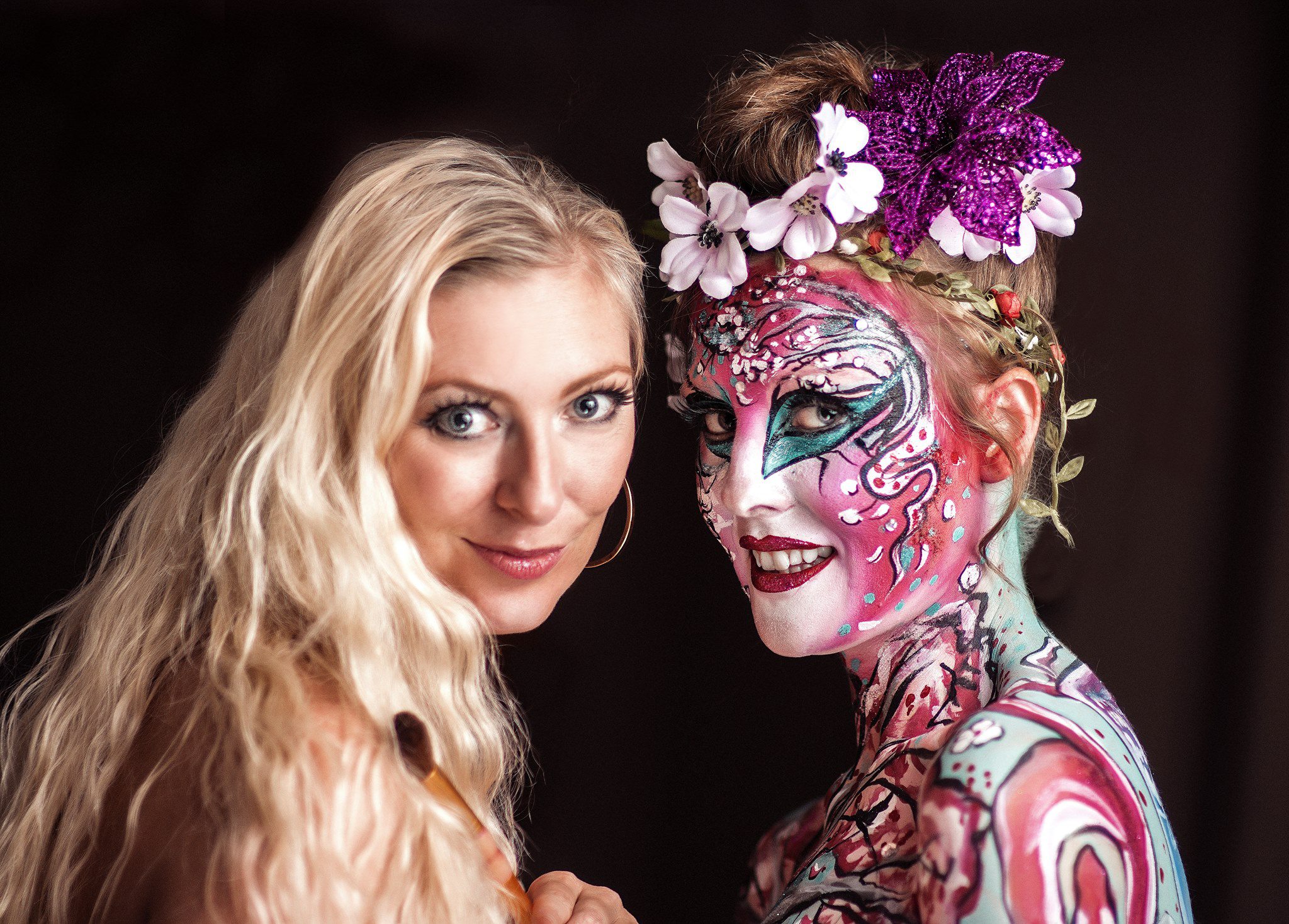 A few traits at describe me are Fine Artist, Creative Entrepreneur, Muralist, Illustrator, Award Winning International Bodypainting Champion and Starring Artist of Skin Wars Season 2 and Skin Wars Fresh Paint (Game Show Network) GSN National Television.
Currently I have a working studio in downtown Winston Salem, NC where I exhibit collections in national galleries and welcome commissions from around the world.
Sharenation Events hire me directly for Bliss and their events/private parties. I appreciate and love my lifestyle community that supports my art so very much. This community has been a huge inspiration for me with their love and acceptance of people, diversity, and inclusion. In my opinion, the world at large has much to learn from the lifestyle. I love to paint people happy and they just happen to be the happiest, so our relationship works out well. Everyone wins with bodypainting!
I see the Art inside of You.
The appreciation for beauty with the positive intentions of creating and spreading joy is in every piece of art that I create for you. My purpose in running my arts enterprise is to bring the ancient artforms of bodypainting into the contemporary visions of our modern society. My art empowers you to have a positive visual and emotional experience resulting in a new awareness of thought as well as resulting in a new appreciation for Art. My unique value as a woman owned business is important to my community as a symbol of a successful female creative entrepreneur with lasting social and economical impacts. I am forever humbly grateful to be an artist.
Let me help you bring your art visions to life.
BodyPainting – Soul Painting – Murals – Illustrations – Fine Art Canvases
Contact me at [email protected]
336-692-3581