Holly Randall is a legend.
Daughter of world-famous erotic photographer Suze Randall and author Humphry Knipe, Holly began her foray into the adult industry at age 20 to help her parents, which, at the time, was something she never thought she would end up doing.
Now, some twenty years later, Holly's career has flourished and she's become established in her own right within the adult entertainment industry, as both an erotic photographer and porn producer for top brands like Playboy, Twistys, Digital Playground, and Penthouse, among others.
Many call Holly the "Best in the Business", and it's no secret why. I've had the pleasure of witnessing her skills and approach firsthand (back in the day when I was a scriptwriter and creative producer for Digital Playground). Models, performers and her production team love working with her and appreciate her respectful attitude, her warmth and her attention to their well-being. And her viewers and admirers of her work revel in its high caliber and excellence.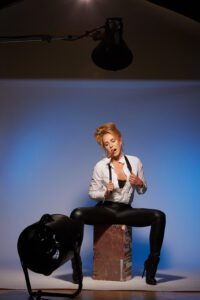 I've always been awed by her attention to detail, from hair, makeup and wardrobe to the set design and lighting, and of course, her creative eye… which all contribute to the incomparable quality of her art, done with her unique Holly Randall polish and sophistication. If you're not yet familiar with Holly's inimitable style, take a peek at HollyRandall.com.
Holly's charming personality and her easy way with people is highlighted in her podcast, Holly Randall Unfiltered, which has quickly become the #1 show in the adult industry with millions of downloads to date. She uses her platform to interview top performers in the industry, asking them poignant, in-depth questions to reveal how porn stars are real people, all while demystifying what it's really like behind the scenes in the porn industry, debunking myths about sex work and drawing attention to the importance of sex workers' rights.
Whether she's photographing the most popular porn stars from all around the world, producing softcore or hardcore porn for the biggest brands in the industry, teaching photography workshops, showcasing first-class talent on her podcast, or being interviewed for major shows on CBS, CNN, Netflix and other networks, Holly's professionalism, perspective and unparalleled talent continue to evolve and impress.
I'm honored to get personal and interview Holly again, this time for ASN Lifestyle Magazine, and share my respect for her with all of you in the lifestyle community.
You've evolved considerably since you began working for your parents at 20 years old. Can you tell us a bit about your unique journey?
At first, I was pretty much just copying my mom's style and trying to carry on the Suze legacy in a way that her fans wanted. But as time has gone on, I started getting into directing video — something she was never big on — so I think I definitely carved out my own niche in that aspect.
As for photography, lately I've been working on an art book, so I'm starting to play with film and I'm even considering investing in an 8×10 film camera. There's something about going backwards into the world of analog which is exciting for me — plus, film has a quality you just can't duplicate in digital. It's been a really fun process.
How has the adult industry evolved since you started? Has your personal view of the industry changed since then?
It's changed SO much. Technology has really allowed anyone to market their own content without a third-party distribution middleman. Thus, performers have gained so much more financial independence and control of their brand, which I think is a wonderful thing. I personally think the industry is better than it ever was and I'm optimistic about its future.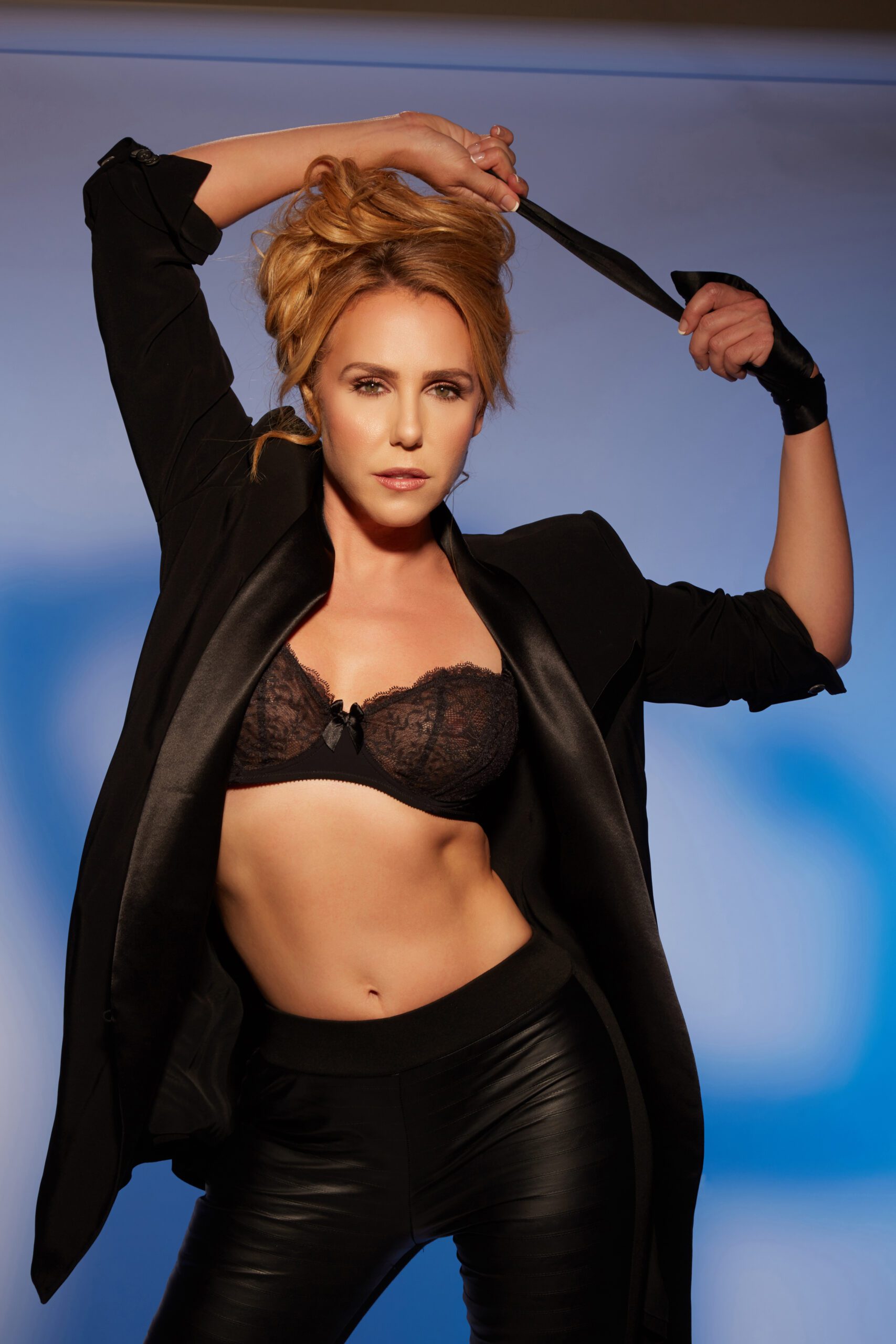 The porn companies you shoot for usually have a predominantly heterosexual cis male audience. How do you direct and produce for this audience?
Obviously, I cater to what my clients ask for, but I try to bring a woman's sensibilities to it. Every client is different — for example, Wicked lets me write my own scripts so they give me more freedom than anyone else, whereas Twistys is very specific about what they want. I just try to make the set look professional and the models look and feel sexy.
We've seen ethical pornography and female-centric, or "feminist" porn flourishing in recent years. In what ways do you see those kinds of porn differ from traditional male-centric pornography?
I think it's often more about the storyline and putting women in positions of power. Women generally want a REASON for the sex to happen; the sex alone is generally not the driving motivation behind arousal. Of course, everyone is different, and I don't want to generalize across gender lines, but the variety of porn you see produced nowadays I think is encouraging people who generally have shied away from enjoying erotic movies to explore that genre, since porn is not just one thing — you can find whatever style suits your tastes.
Other than your obvious talent behind any kind of camera, what vision and perspective do you as a woman lend to your creative production in general?
I think (hope!) that I am attentive to the performer's needs in a way that a woman can only understand. Like I get what it's like to have body issues and insecurities, so I really try to make sure I shoot women in the most flattering way overall — not just focusing on specific body parts but looking at the female figure overall. Also wardrobe I think is incredibly important and I'm very picky about that.
You've worked behind the scenes of countless adult film productions and photoshoot sessions, for the biggest brands in the world. What's it like being a woman in charge of these sexy shoots?
I've worked with the same crew for over a decade so the men I work with don't have any issues taking orders from a woman. I think perhaps the only difference is sometimes female talent feels more comfortable with a woman running the set. Otherwise, I am just as capable of any man as getting the job done.
What does it feel like being behind the scenes of a photo shoot versus on the set of a porn shoot? – softcore vs. hardcore? Other than the fucking, of course.
I feel like there's more time to get artistic shots and focus on the female form than with hardcore sex. The objective is different, so I approach it differently.
What do you do on set to make your models and production team comfortable? Have your models told you their professional experience with you is different than those of other producers?
First of all, I treat everyone with respect. I make sure the model feels taken care of and attended to. Little things like making sure she's comfortable, she has something to drink, she has food that fits within whatever dietary restrictions she has, that she has some input with the wardrobe she wears… these are all important ways to let her know that I'm on her side and we're working as a team. I keep things lighthearted but moving and I don't waste people's time. l am always checking in to make sure the performers continue to feel good about the scene. And yes, I've had a lot of people tell me their experiences on my sets are different, which I'm very proud of.
Where do you see Holly Randall in the next five years?
I'd love to be doing more with my podcast and also working more on fine art nudes. Hopefully writing and directing my own movies with full control over the storyline.
What advice can you give to women who are already in the adult industry, or women looking to get started as performers or producers?
Stand your ground and don't compromise your morals for anyone. It's not worth it in the end — do the right thing and I truly believe life rewards you for it.
About Holly Randall
Daughter of world-renowned erotic photographer Suze Randall, Holly had a unique childhood. She was raised in a sexually open family that combined liberal values with a classic British upbringing.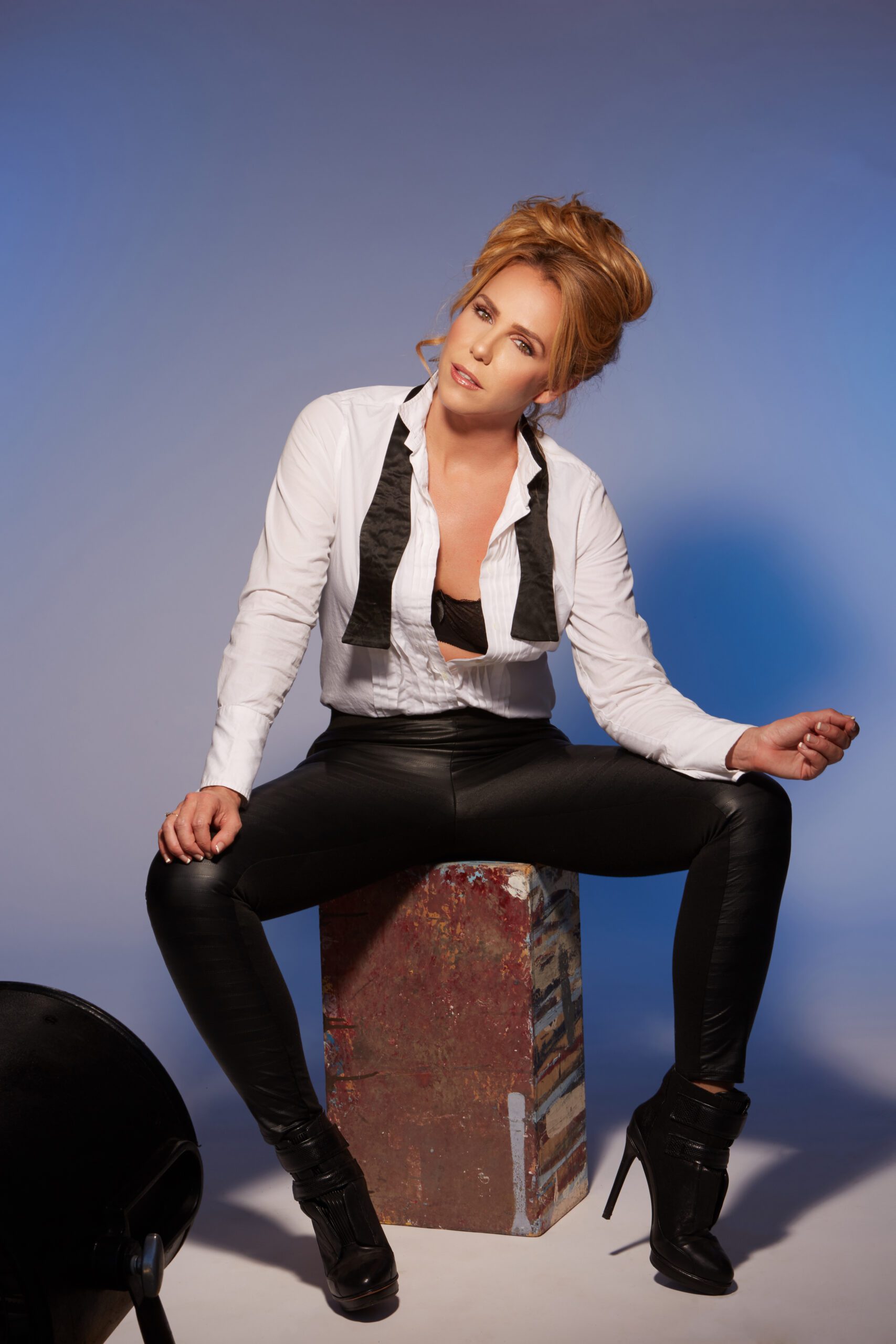 Holly began her education at Brooks Institute of Photography, but ended up graduating
from UCLA in 2003 with a degree in World Literature. While she was still in school, Holly began working for her parents in the adult industry at the age of 20.
Holly runs her own website HollyRandall.com and also shoots for big mainstream adult companies such as Twistys, Digital Playground, ManyVids, Penthouse, and Playboy Plus. Holly is the only producer to actively work for a multitude of different companies that range from hardcore adult scenes to softcore work for Playboy. She was the host of Playboy TV's Adult Film school and guest starred as a judge on season 2 of Digital Playground's DP Star. Holly has been on numerous mainstream TV shows such as Secret Lives of Women on the WE channel, The Insider on CBS, CNN, and was profiled in the controversial Netflix documentary Hot Girls Wanted: Turned On.
Holly has put out four coffee table art photography books through Goliath Publishing, teaches bi-coastal photography workshops, and hosts the wildly successful podcast Holly Randall Unfiltered, which boasts millions of downloads, and is considered the #1 adult industry show.
Prolific and hard-working, Holly's experience of over 20 years has cemented her as one of the adult industry's most sought-after directors, and her advocacy through her podcast for the rights of sex workers has gained her the respect of her industry, and as well as a booming worldwide fan base.