(Los Angeles, CA / October 4, 2022)
— Petite powerhouse Cindy Starfall will be dancing up a storm for four days with feature showcase performances at the world-famous Hustler Club in Las Vegas, Nevada, November 1-4.
The gorgeous Vietnamese model and popular adult film star will take the stage for two shows per night – that's eight shows for Starfall's fans who are keeping score – and will treat attendees to an after-show meet & greet for selfies and merchandise purchases each night after her performances.
"It's been a long time away from feature dancing, and after a couple of California shows earlier this summer, I'm getting back into the swing of things for four days of live appearances at one of my favorite clubs in one of my favorite cities!" said Starfall. who urges her Las Vegas fans and friends to make the trip out and pay her a special visit.
Larry Flynt's Hustler Club is located at 6007 Dean Martin Drive, Las Vegas, NV, 89118. Call the club for Reservations (844.795.3131), Free Pickup (702.795.3131) and take advantage of its exclusive 
VIP party packages
. For more details, contact the Hustler Club at 
VegasHustlerClub.com
!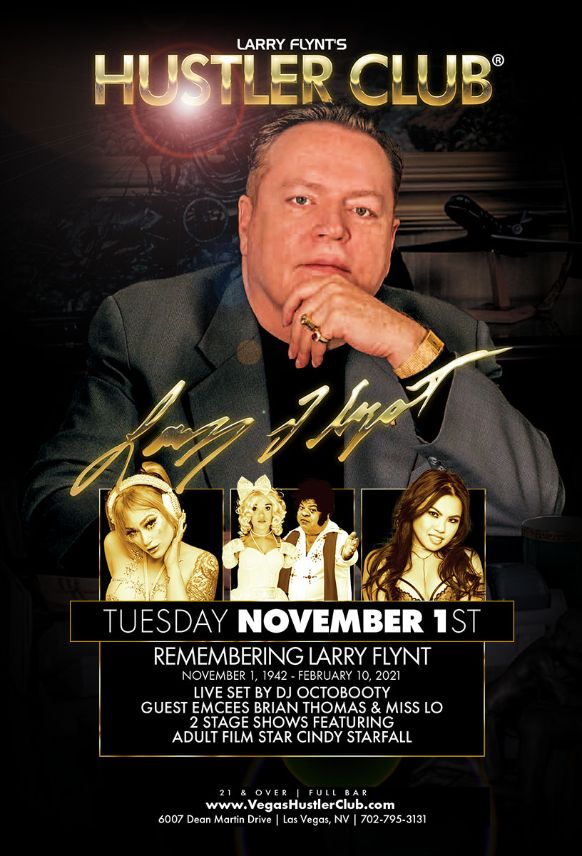 To learn more about Cindy Starfall, find and follow her at:
ABOUT CINDY STARFALL:
The Good Girl-gone-Bad Girl story is as old as time, but adult film megastar Cindy Starfall's jaw-dropping tale just might be one for the history books. The Vietnam native of Thai, Chinese and Vietnamese descent grew up isolated under strict parental rule, home school sessions and no social life. "It felt like living in a prison," she recalls. Starfall got her first taste of freedom at 15 as a U.S. exchange student, but it was going away to University at 18 that changed her life forever: "I discovered SEX!"
Starfall entered the adult industry in 2012 and instinctively knew she had found her calling. "I'm a sexual person, and in Vietnam you are looked down if you express your sexuality in any way. Here in the U.S. I can express myself, embrace my body and power as a woman and be financially independent as well." The star has since been nominated and awarded for her many achievements over the years from titans such as AVN, XBIZ, XRCO, NightMoves and Urban X, which inducted her into its Hall of Fame in 2020.
In addition to her onscreen talents, Starfall is also an entrepreneur who has launched a men's T-shirt line, marketing agency and boasts an expanding real estate portfolio to ensure her future success outside of the industry. These days, her goals are a bit more personal: "I want to inspire and empower those with similar stories to find their bliss like I've found mine. I am so happy and grateful to have supportive fans, recognition from my professional peers and financial freedom doing something I truly love. After all, what is the point of this life if you aren't enjoying it to the absolute fullest?"
# # #
Press and media contact: