(New York, NY) Heavy-tattooed Taiwanese adult performer with dangerous curves Connie Perignon shook up the industry with her first Jules Jordan scene, "Illustrated Woman," which is one of the most popular scenes on the iconic site and is approaching 3 million views on XVideos. Her Jules Jordan follow-up is here, and she recently did her first Hustler interview, a guide to Taiwan.
Jules Jordan convinced Connie to film her very first scene this spring, and fans and members of Jules Jordan are still talking about "Illustrated Woman." And now "Size Queen Connie Perignon Requested Massive Meat Man Dredd to Fulfill Her Big Cock Obsession" is available as a member exclusive and is set to break records. She comes out in a purple mesh bodysuit, g-string and garters, and clear stripper heels. Connie's ready to take on Dredd, who has the biggest cock she's ever seen and could be the next BBC queen. Dredd takes her in every position possible, and Connie has countless orgasms with her eyes rolling to the back of her head. She begs for more, and Dredd delivers. Watch the trailer and scene at julesjordan.com/trial/scenes/Connie-Perignon-Busty-Asian-Interracial_vids.html. And while you're there, scroll down to the bottom of the page to watch her debut.
Connie also gave Hustler's John Blaylock an exclusive interview and served as a guide to her hometown in "Connie Perignon's Guide to Taiwan." Born in Taipei, Connie talks about her favorite things to do there, favorite street foods, the general attitude towards sex, basic customs and conduct, getting around Taipei, and why Taiwan is special. The piece is also filled with exquisite photos of her. Get a sneak peek or read the feature in its entirety at hustlermagazine.com/articles/connie-perignons-guide-to-taiwan.
"I was so glad to be back on set with Jules Jordan and could hardly contain myself when I saw Dredd's dick. Holy shit! I enjoyed every second of it and can't wait to come back for more," says Connie Perignon. "And if you've ever wanted to take a trip to Taiwan, let me be your guide in my new Hustler feature. There's nothing like learning about faraway, exotic places from a local. I've definitely got you covered."
Get Connie on your top-shelf studio's set by emailing her at [email protected].
To interview Connie Perignon for your site, publication, or show, contact Erika Icon of The Rub PR at [email protected].
ABOUT CONNIE PERIGNON
Connie Perigon is a true original—she's the only heavy-tattooed Taiwanese adult performer. And like a bottle of Dom Perignon, once you pop, you can't stop with her dangerous curves and scenes that have you begging for more. She can truly say she was discovered by Jules Jordan, who slid into her DMs and asked her to do one scene. Her first scene for his studio blew up as quickly as it was uploaded to the Internet, garnered hundreds of thousands of views on XVideos, and now is at almost 3 million views. Her second Jules Jordan second scene is already at nearly 2 million views on XVideos and on track to break the record of her first scene. Connie has already filmed a Brazzers scene that's set to release soon, and she's one of the most requested new stars on all the top-shelf studio's lists. And Hustler has spotlighted her in a guide to Taiwan with her favorite things to do, best street foods indulge in, customs and conduct, and more, accompanied by stunning photos of her.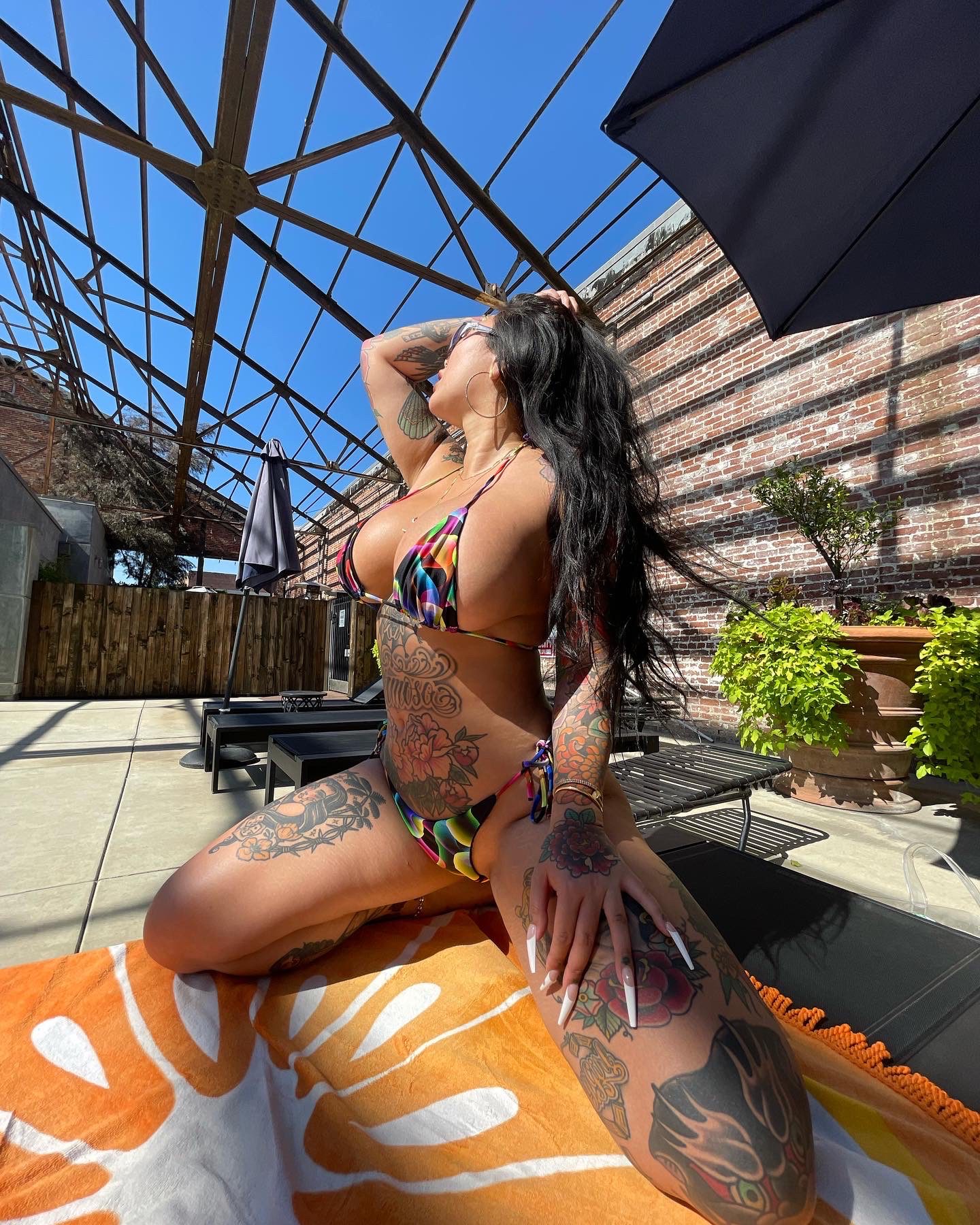 As Connie's star rises in adult, she calls upon her entrepreneurial background to help her reach the top echelon. When still in grade school, she taught herself photoshop and coding and started her first business, making and selling graphics and layouts for Neopets. Connie holds a Bachelor of Science and graduated summa cum laude. Her last civilian job was working in marketing and advertising for a large multibillion-dollar company. For the past five years, she's been a sex worker and had requests from directors and studios for over two years before she popped her porn cherry filmed with Jules Jordan. And superstar Asia Akira is her role model and friend.
Keep up with her ascension into superstardom by following her on Twitter, Instagram, and TikTok at @connperignon and Reddit at reddit.com/user/connperignon. Find out more about her extraordinary life by visiting her official site meetperignon.com. See Connie naked, indulge in her NSFW content, and subscribe to her OnlyFans onlyconns.com. And search, like, and subscribe to her Pornhub for free at pornhub.com/model/connie-perignon.