(Miami, FL / March 16, 2023) — TeamSkeet welcomes Khloe Kingsley to the porn world in brand new She's New scene. The adorable 22-year-old blonde gets interviewed about all her past sexual experiences as well as some of her fantasies that she'd love to play out in a scene one day.
Khloe was born and raised in Los Angeles and grew up in a conservative household. But she always found a way to tap in and explore her sexuality.  "I'm bisexual and my boyfriend and I like to enjoy girls together. I'm very open!" The petite blonde got her start on OnlyFans and is ready to take on the challenge of being part of the actual porn industry.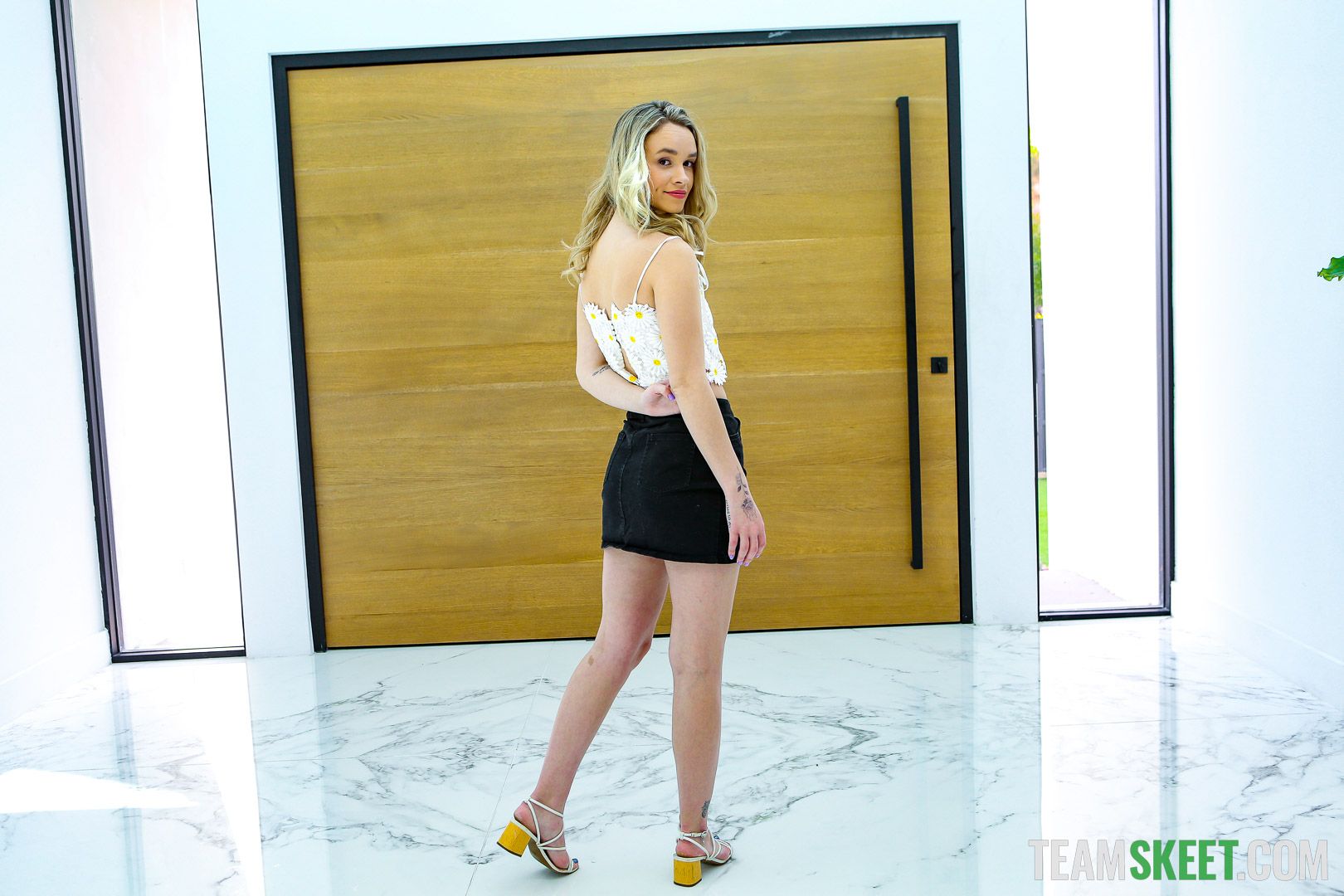 "I've never done DP before. But eventually I want to work my way up to that! I'm also excited to do some anal scenes, I just want to start out slow first." Khloe also admits to having shot multiple sex tapes in the past with former boyfriends and even mentions some of her turn-ons.
The newbie even gets asked if she could have a one-night stand with anyone in the world, who would she choose? "Michael B. Jordan," she responds with a laugh, "He's really hot! I hope TeamSkeet can make that happen, please!"
You can find Khloe's first ever boy/girl scene only on TeamSkeet.com!
TeamSkeet, 2022's Pornhub Award winner for 'Most Popular Network' and 2023's XBIZ
Award winner for 'Paysite Network/Company of the Year', boasts an extensive erotic
collection of more than 120 network series and 65 premium series, featuring 9,200+ scenes
that highlight the talents of more than 3,300 performers ranging from amateurs to
superstars.
Visit TeamSkeet.com and follow on Twitter @teamskeet and Instagram @teamskeetsociety