LAS VEGAS, NV – Busty blonde MILF Melony Melons has a brand-new scene out from MILF AF. The top-heavy honey plays a newb to sex dating apps in 'Melony Melons: Big Boobs Bigger Facial'. Once she figures out how easy it is to find a man to fuck, the pervy Pisces can't resist giving it a try. Soon the naughty Italian mama has handsome stud Johnny Blaster naked on her couch, fucking her dripping wet pussy and blasting her face with her creamy jizz! 
"It was so much fun working with Johnny," Melony said. "He fucked me so good. The scene came out amazing. Don't miss this one!" 
Experience it now at https://www.milfaf.com/videos/melony-melons-big-boobs-bigger-facial.html. 
Also, Melony was a guest on After Hours Radio recently and the episode, Melony Melons: From Michelin Chef to Busty Pornstar, is now available! Listen in as the busty newcummer shares her incredible backstory, how she got into porn, and what she plans to do next! 
Check out her After Hours appearance now at https://www.youtube.com/watch?v=Horcnr2ebLA. 
Follow Melony on Twitter at @melonymelonsxxx and on Instagram at @melonymelonsxx. Her SnapChat is @missmelonyz. Her Telegram is @Melonymelonsxxx. Her Tiktok is @melonymelonsx. 
Sext with her on Sext Panther at https://sextpanther.com/OnlyPans99.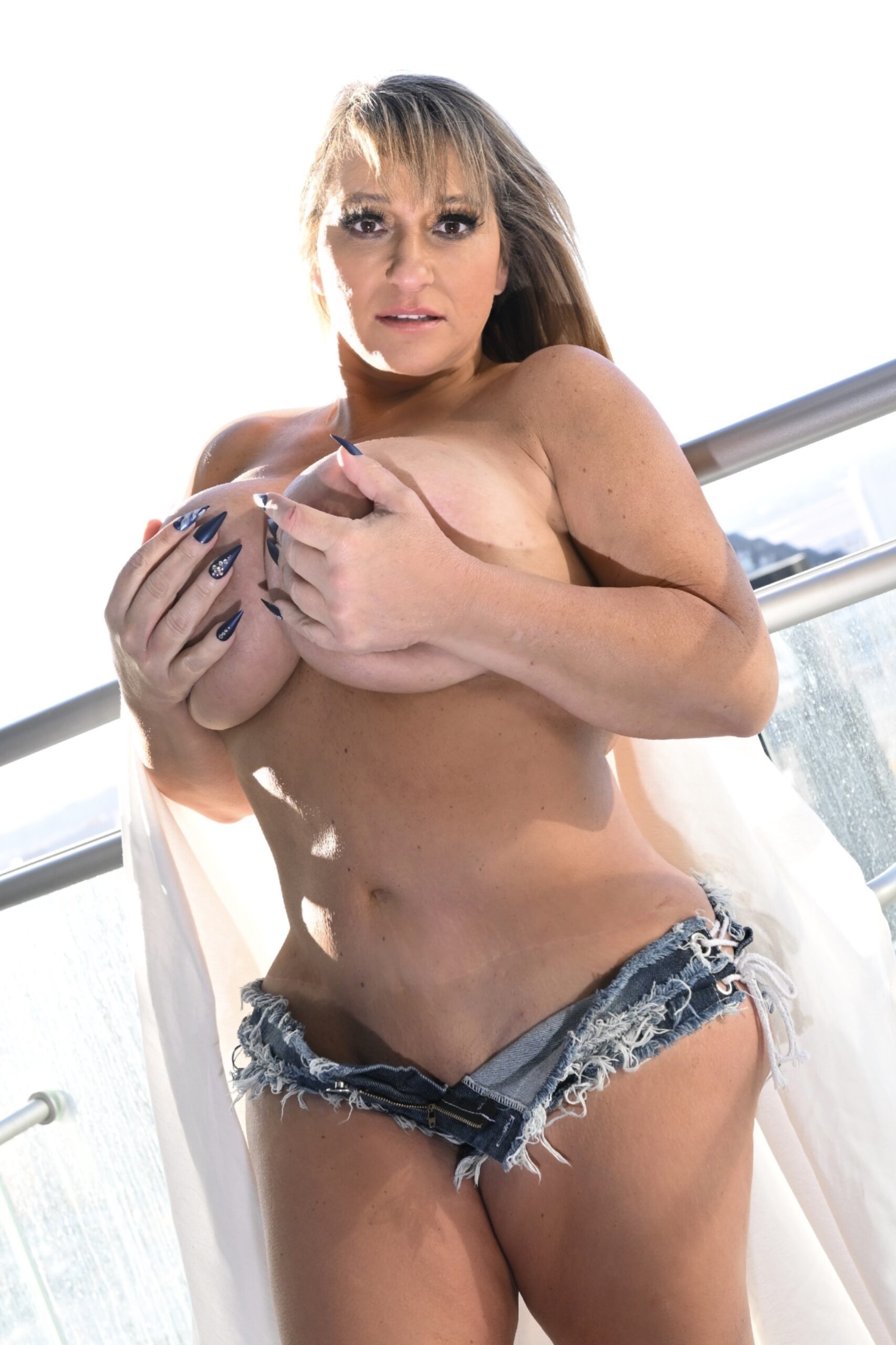 Melony is a tireless and joyful creator of high-quality erotic content! Check out her OnlyFans @melonymelonsxxx and her LoyalFans @melonymelonsxxx. ManyVids and Clips4Sale cumming soon!
PR for Melony Melons is provided by Rising Star PR. Visit our website, http://risingstarpr.com and follow us on Twitter, @RisingStarPR. For interviews or media inquiries, contact [email protected]. For more information about Melony, visit http://risingstarpr.com/rising-stars/melony-melons/.  
# # # 
ABOUT MELONY MELONS: 
Melony Melons is a multi-talented individual who has pursued several different career paths throughout her life. Born in Los Angeles, California, with Italian ancestry, she received her B.A. in Political Science and Philosophy from UC Riverside. 
Melony has been one of the most sought-after dancers in Southern California for over 18 years, and her talents have taken her across the entertainment industry. She has worked as a realtor, actress, and nude entertainer. She also owned HomeRun Sliders, the hottest food truck in Los Angeles in 2015. Her culinary skills were honed by Michelin star training, and her clients have included Hollywood celebrities, top recording artists, and even Michelle Obama. 
Melony's charisma and talent have also made her a natural for hosting roles. She has co-hosted the LA-based morning hip-hop radio show, Kennedy and Shawty, and has also ventured into catering, opening Elysian Catering in 2019. Unfortunately, the pandemic forced her to pivot her career and launch her OnlyFans page in August 2021, which quickly became a top creator. 
Recently, Melony has entered mainstream porn, working for companies such as SCORE, Blaze Studios, Milfaf, and Over50. She has her sights set on working for top producers such as Brazzers, Bang Bros., Team Skeet, Hustler, and Reality Kings, to name a few. 
When she's not working, Melony enjoys traveling, working out, and flying – she's currently working on her single-engine pilot license. With her infectious personality and diverse skill set, Melony Melons is a true force to be reckoned with in the entertainment industry. 
SOCIAL
Twitter: @melonymelonsxxx
Instagram: @melonymelonsxx
OnlyFans: @melonymelonsxxx
LoyalFans: @melonymelonsxxx
SnapChat: Melony Melons @missmelonyz
Sext Panther: @Melonymelonsxxx
Telegram: @Melonymelonsxxx
Fansly: @MelonyMelonsxxx Melony218
ModelCentro: @melonymelonsxxx
Manyvids: @melonymelonsxxx
Clips4Sale: @melonymelonsxxx
MyGirlFund: @MelonyMelons
Tiktok: @melonymelonsx 
PRESS/MEDIA CONTACT: Rising Star PR @RisingStarPR
TWITTER: @melonymelonsxxx@JohnnyBlasterx @AfterHoursDQRM @RisingStarPR