Michael Case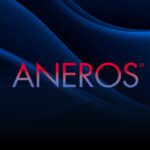 The MGX Syn Prostate Health and Awareness Special Edition Releases in Time for Prostate Cancer Awareness Month
HOUSTON, TX (September 1, 2022) – The popular sexual health and wellness innovator, Aneros, has officially launched the MGX Syn Prostate Health and Awareness Special Edition as National Prostate Cancer Awareness Month begins. This special edition blue MGX Syn is a limited-release item, available for the month of September only.  Designed in a bespoke blue velvet touch silicone to bring recognition to prostate health and awareness, it features the patented shape and styling that have made the Helix Syn the best-selling hands-free, self-powered prostate massager in the world.  
Aneros has provided distributors and retailers with a specially curated retail kit that includes prostate health-related information to help educate consumers. Contact your preferred distributor for more information on the MGX Syn Prostate Health and Awareness Special Edition and the ANEROS GOES BLUE Retail Kit.
In addition to the creation of the blue MGX, and Aneros Goes Blue retail kits, Aneros will be donating a portion of the proceeds of the sales of these special edition items to the charity ZERO – The End of Prostate Cancer and will also sponsor the ZERO Prostate Run/Walk in Houston, Texas on September 10th. 
To further highlight awareness Aneros will be hosting contests open to retailers who create displays to commemorate Prostate Health Month.  Retailers will be encouraged to decorate an aisle, a table, an endcap or their entire store using the color blue and/or the Aneros Goes Blue kit items. One winner will be selected from each of the following categories, "Most Creative," "Best Use of the Aneros Goes Blue Kit," and "Best Use of the Color Blue."  Winners will receive a staff lunch hosted by Aneros, Aneros product credit, and gift cards. Simply post a photo of the display to social media with the #anerosgoesblue hashtag or email [email protected]. For more contest details email [email protected] and follow us on twitter.com/Aneros, facebook.com/Aneros, or instagram.com/Aneros_Official for updates.