(Las Vegas, NV / October 7, 2022)
— Step House, the adult industry's freshest taboo erotica production studio co-founded by performer/director Valentina Bellucci, unveils a new starlet on the rise, Cassidy Luxe, in two new electrifying scenes.
The blonde beauty, who recently signed with Coxxx Models and is currently shooting her first scenes with major studios, will make her Step House debut in a steamy Boy/Girl star showcase shot in Miami with co-star Mad Vince – available for streaming October 5, with a Part Two set for release in November.
"We are so pleased to welcome the gorgeous Cassidy Luxe to Step House, and look forward to fans getting to know her better on our site," said Bellucci. "While Cassidy is brand spanking new, I have a feeling that this unknown talent isn't going to be unknown for very much longer!"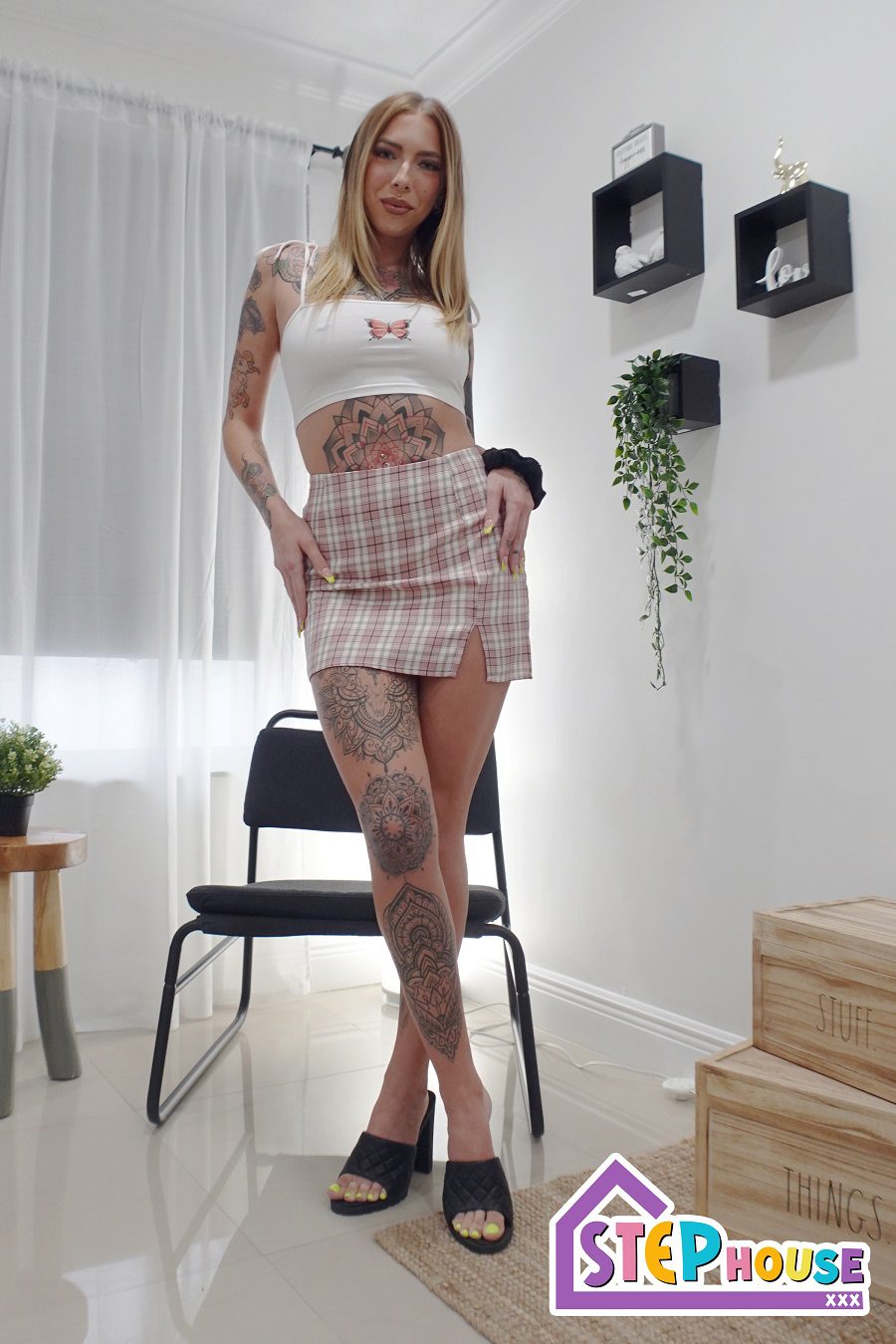 Luxe plays a super-sexy MILF who falls in love with her stepson and spends her time fantasizing about the man she can't have through the imagery of a solo masturbation scene that turns into a powerful and dynamic dream sequence.
"Shooting with Vince and the production team for Step House was a blast!" said Luxe. "Despite shooting this scene during a tropical storm we filmed fast, smooth & efficiently. A lot of laughs were had and the vibe was on point!"
Find and follow Step House and Valentina Bellucci at:
ABOUT VALENTINA BELLUCCI:
Italian star-on-the-rise Valentina Bellucci is a bright new talent with an eye on making a name for herself as a respected performer, producer, content creator and studio head for Step House (
stephousexxx.com
), a brand new erotica imprint and website that highlights the works of adult's newest amateurs alongside its biggest stars.
Growing up, Bellucci lived in the southern Italian region of Sicily and regularly moved around the U.S. and Europe; she has always considered herself a sexual person who dreamed of one day performing, producing and directing erotica, and gained some early experience as a music video producer while still in Europe before settling permanently in the U.S. – she currently resides in Las Vegas – more than 10 years ago.
In 2020, Bellucci began shooting solo content for adult clip sites as a means of making extra money, and found that she could express herself creatively on her own terms. In early 2021 she started shooting for the industry's top studios before launching Step House in November.
In her free time Bellucci, an avid fan of the outdoors, can be found in the mountains and deserts of Nevada and California hiking, skiing or off-roading along the winding trails seeking adventure with her two favorite companions, a French bulldog and Cane Corso mastiff.
# # #
Press and media contact: