(Los Angeles, CA) Internationally published model, erotic cosplayer, and hot nerd who fulfills all your fantasies, Stephanie Eild's YouTube Channel EILDTV is too hot with her wearing bikinis, tight dresses, and lingerie, unboxing products from sponsors, revealing shopping hauls, anime cosplay, and much more. She's hot that when she reached 100k subscribers, Stephanie was denied the milestone plaque.
With hundreds of thousands of views and now 139k subscribers, Stephanie Eild's EILDTV youtube.com/eildtv is one of the most popular channels on YouTube and has weekly updates. Despite following all the rules, YouTube has not only demonetized her but has also denied her the 100k plaque. Other channels that are far sexier have been awarded the same plaque.
Instead of being unhappy about the turn of events, Stephanie will continue to post weekly videos to her YouTube Channels, including the newly launched The Bikini Baker youtube.com/thebikinibaker. But she's also going to focus more on growing her on Pornhub pornhub.com/model/smolpinkpeach, which boasts almost 10k subscribers and 2.9 million views.
"Being a sex worker definitely has its benefits, but bias and discrimination on mainstream platforms has unfortunately become a common occurrence. Pornhub isn't like that and rewards milestones with patches and jackets and plaques. I want to get not only the acknowledgement but also the rewards that I've earned and deserve. Hopefully, YouTube will change their policies and be less selectively exclusive," says Stephanie Eild.
To interview Stephanie Eild for your site, show, or publication, contact Erika Icon of The Rub PR at [email protected].
ABOUT STEPHANIE EILD
Stephanie Eild is an internationally published model, erotic cosplayer, and hot nerd who fulfills all your fantasies. The busty, statuesque blonde babe is like a chameleon, constantly changing her appearance to keep her fans engaged and on their toes. Her legion of fans is loyal, and they enjoy her outgoing personality, desire always to try new things, and interactions with her on social media, premium social media, and conventions. When she's not filming content, you can find her crafting cosplay props and costumes, rolling out brand-new original characters like the Bikini Baker, and building her empire.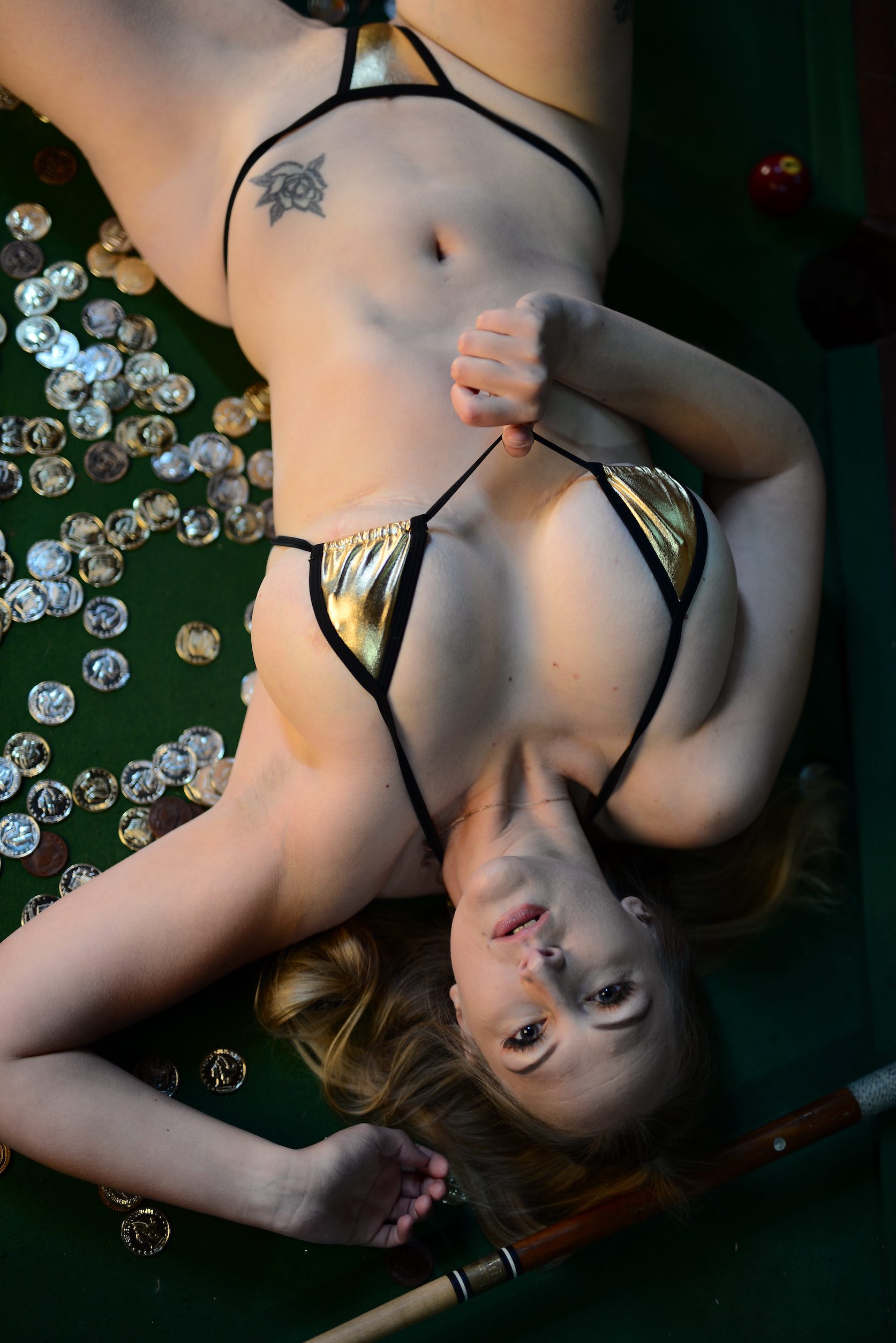 Stephanie always loved being naked, and a friend got her into modeling on sites like Model Mayhem—since then, her career has been on an upwards trajectory. Stepping into the roles of Zelda, Velma, Dr. Strange, Betty Rubble, Pikachu, and many more has led her to one of the top creators on Bentbox and ManyVids. Additionally, Stephanie has been published in a slew of international magazines, including Gothic Culture, Exclusiv, Jelly Baby, LVL23, GTM MAG, Cygus, and the cover of Elan Vital. She's also been interviewed for the Daily Beast for her thoughts on Roe v Wade being overturned.
Keep up with everything in Stephanie's incredible universe and follow her on Twitter, IG, and TikTok at @blondebunnytv, public @eildtv and premium Snap @pb77dessi11, and Reddit at reddit.com/user/princessdessi. Indulge in her official site and join her free fan club to connect with her at eildtv.com. Check out her highly entertaining videos on her YouTube Channel youtube.com/eildtv. Subscribe to her Premium OnlyFans onlyfans.com/stephanieeild for the best content and get a sneak peek by following her on her free account onlyfans.com/eildtv. For daily posts, two full videos a month, and other wicked content, subscribe to her Fansly fansly.com/eildtv. Join her Patreon patreon.com/stephanieeild for more cosplay, extended YouTube videos, and merch. Buy her clips a la carte at ManyVids manyvids.com/Profile/1003035826/blondebunnytv/Store/Videos and Bentbox bentbox.co/stephanieeild. Subscribe for free, like and enjoy her videos, and vote for her in contests on Pornhub pornhub.com/model/smolpinkpeach. And find all these links and more at beacons.ai/stephanieeild.