(Miami, FL / March 17, 2023) — Spring Break is finally here! And milfs such as Charley Hart, Mandy Rhea, Jazmine Cruz, and more are ready to flaunt their stunning bikini bodies on MYLF with 6 all new scenes! Join MYLF.com today and get your first 5 months free!
Charley Hart and Mandy Rhea discover some boner pills in their stepsons', Nickey Rebel and Parker Ambrose, rooms on Mom Swap's "Nut Bust Conundrum Swap". The milfs sit their sons down and decide it's time to teach them how to last longer in bed!
It's "Steak and Blowjob Day" on Hijab MYLFs and Hijab wearing milf Jazmine Cruz wants to know how she can seduce her hunky All-American neighbor, Sergeant Miles. Jazmine is still not very familiar with American culture, so she does some internet research and learns that a way to an American man's heart is with a home cooked meal and some good head!
Anal Mom's got Christie Stevens feeling holy when she catches her stepson, Spikey Dee, watching porn on his phone in "Use the Holy Hole". Christie turns to God for answers on how she should go about dealing with her son's sexual urges. She gets the revelation that she should be the one to help him experience what it's like to please a woman's body, by using her holy anal hole!
Mckenzie Lee and Mazy Myers get spiritual during a livestream on FreeUse Milf's "Spring Equinox Magic". When Franco Styles tunes into Mckenzie and Mazy's livestream, he astral projects right into their living room. The ladies can sense his spirit but they can't physically see him and want to create a deeper connection with him. That's when Franco pulls his pants down and gets them to give him a blowjob.
PervNana features Trixie Dicksin avoiding her step-grandson, Nicky Rebel's demand for her to pay rent in "The Contract". Nicky suggests his Nana sign a contract with him that says she will start to pay rent if she wants to keep living with him. Trixie is not happy about this, so she gets on her knees and proves to Nicky that she can pay rent in a different way.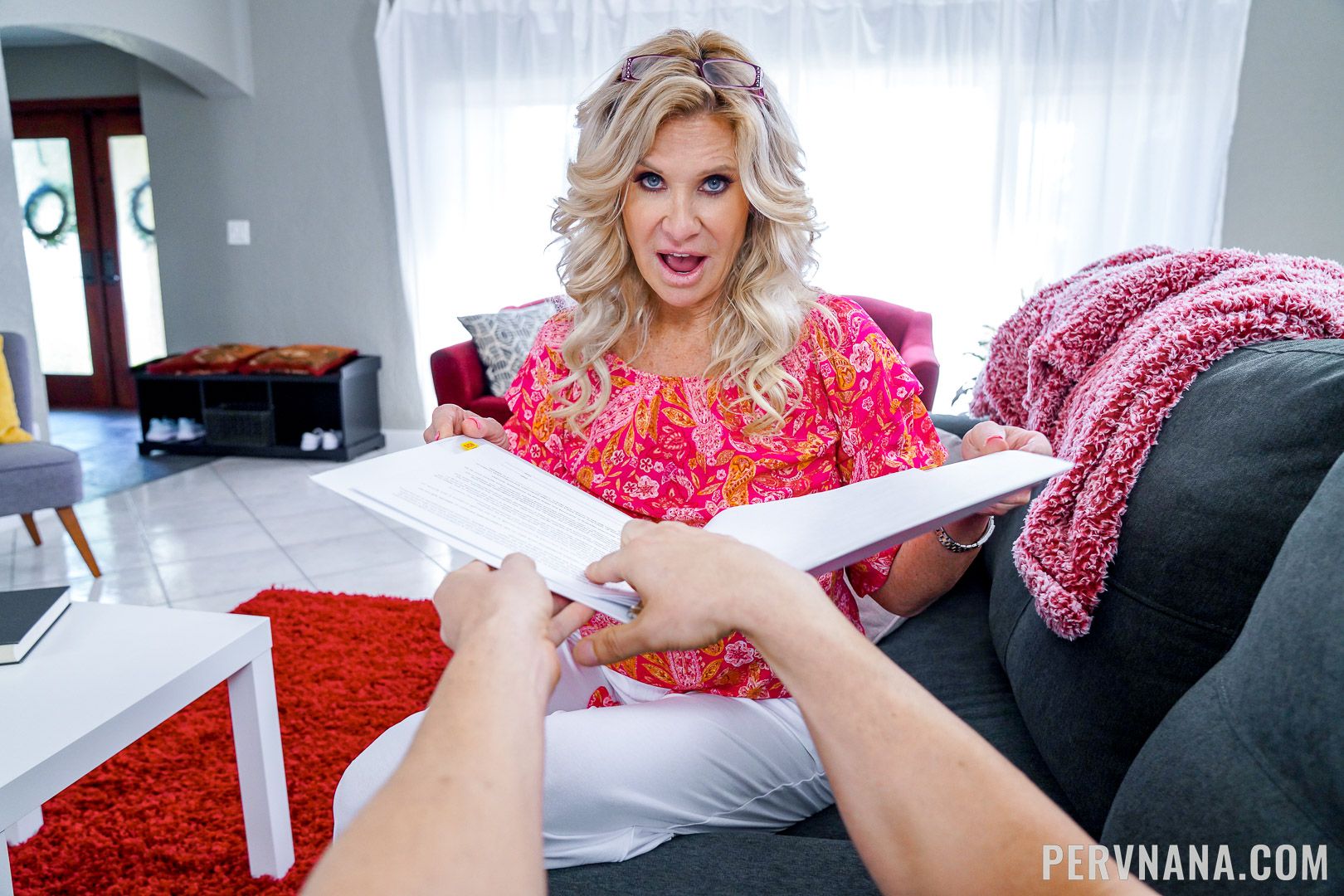 Valentina Bellucci is willing to do whatever it takes to get her son un-expelled from school in all new Mom Drips scene, "A Visit From Ms. Bellucci". Valentina arranges a meeting with Mr. Peter Green at his home to see if there is a way to come to an understanding about her son. When her first attempt fails, she quickly goes into the bathroom to change into some sexy lingerie. Now she's ready to show him that she's worth the special exception.
The MYLF Network offers more than 80 premium network series, featuring the most
enticing MILFs on the planet – plus a stunning selection of 1000+ models and 2500+
movies shot in Full HD and 4K Ultra HD quality. From lighthearted comedies to taboo
family relations themes, the hot moms are all HERE!
Visit MYLF.com and follow on Twitter @GotMylf and Instagram @gotmylfsociety
###