(Miami, FL / March 17, 2023) — Hot Italian milf, Valentina Bellucci, stars in brand new MYLF Mom Drips scene, "A Visit From Ms. Bellucci". Valentina is concerned to hear about her son's expulsion from school, so she arranges a meeting with his school principal, Peter Green, at his home.
When Valentina arrives at Principal Green's house, he welcomes her in but explains to her that he usually doesn't meet with students' parents outside of school. Valentina says that this is an urgent situation that she would like to discuss ways they can work things out so her son is not expelled from school, she emphases that she'll do anything. Peter lets her know that there is nothing he can do about that. Her son is not a good student and his decision is final.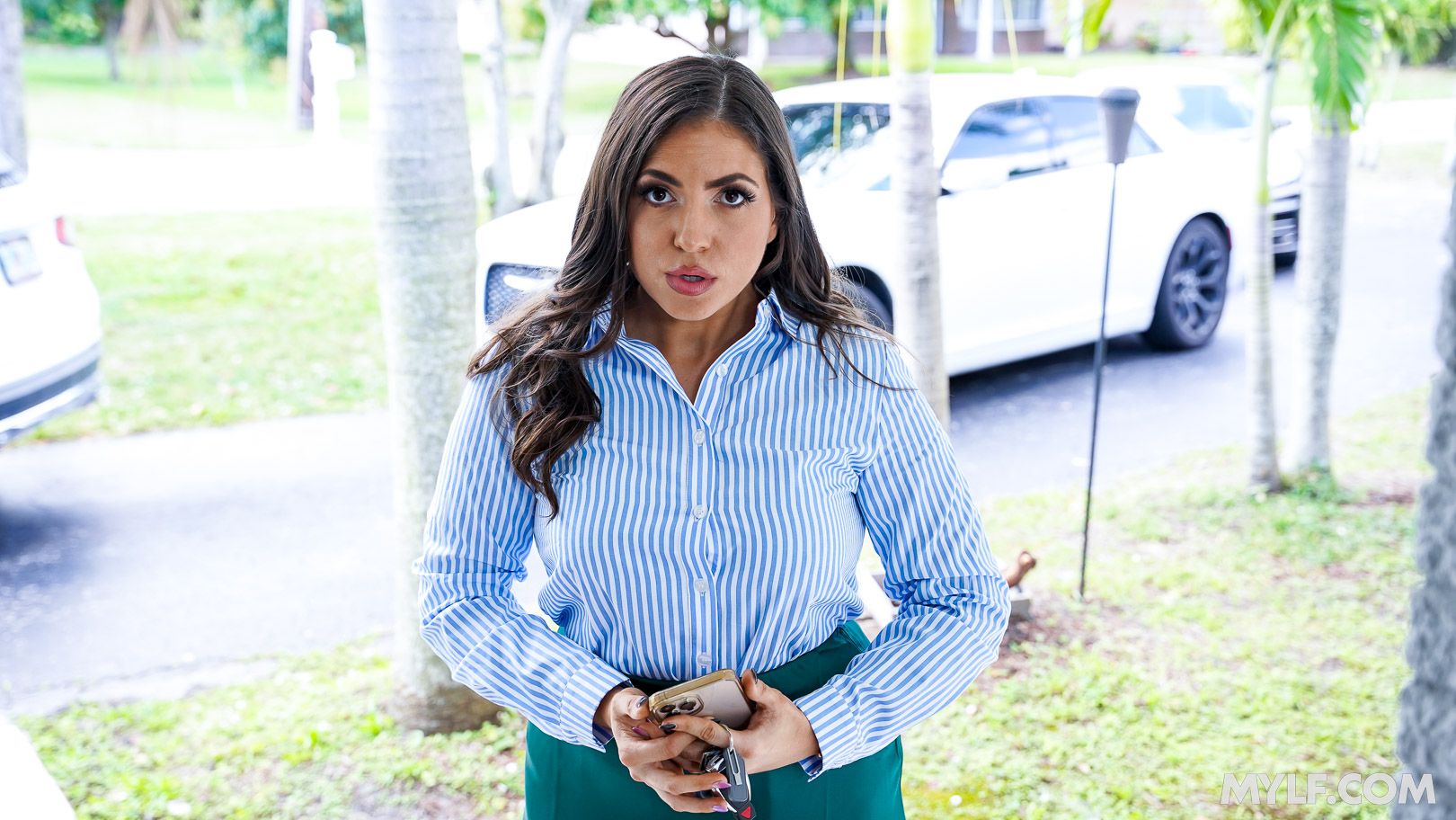 That's when Valentina knows it's time to enact her backup plan. She excuses herself to the restroom and takes off her clothes to expose the lacy black lingerie that she was hiding underneath. She walks back out to where Peter, "I told you I would do anything", she says while walking up to him. Valentina and Peter start kissing and eventually move to the bedroom. This seductive milf is ready to show Principal Green that they can definitely come to an agreement, especially after she lets him creampie her!
The MYLF Network offers more than 80 premium network series, featuring the most
enticing MILFs on the planet – plus a stunning selection of 1000+ models and 2500+
movies shot in Full HD and 4K Ultra HD quality. From lighthearted comedies to taboo
family relations themes, the hot moms are all HERE!
Visit MYLF.com and follow on Twitter @GotMylf and Instagram @gotmylfsociety
###