(Los Angeles, CA) The owners of the successful webcam community, WeCamGirls, have launched a new online community WeFangirls. WeFangirls is exclusively for new and established adult content creators.
With WeCamGirls, Rutger and Tristan have set the bar for cam girls to get insightful tips, chat in forums, and get real recommendations for cam sites. Now they've launched a new site called WeFangirls wefangirls.com. The site is a community that offers helpful tools like Creator Name Availability to ensure you stay original and a marketplace to buy and sell shoutouts. In addition, users can get honest, no holds barred reviews for fan sites like OnlyFans and Loyal Fans, as well as clip sites like ManyVids and iWantClips. The site is also rich with resources like insightful articles on tube sites, traffic sites, social media, making the best content, and much more. But the most critical part of the site is the Forum, which allows users to ask questions, share info, and connect with others in the WeFangirls community.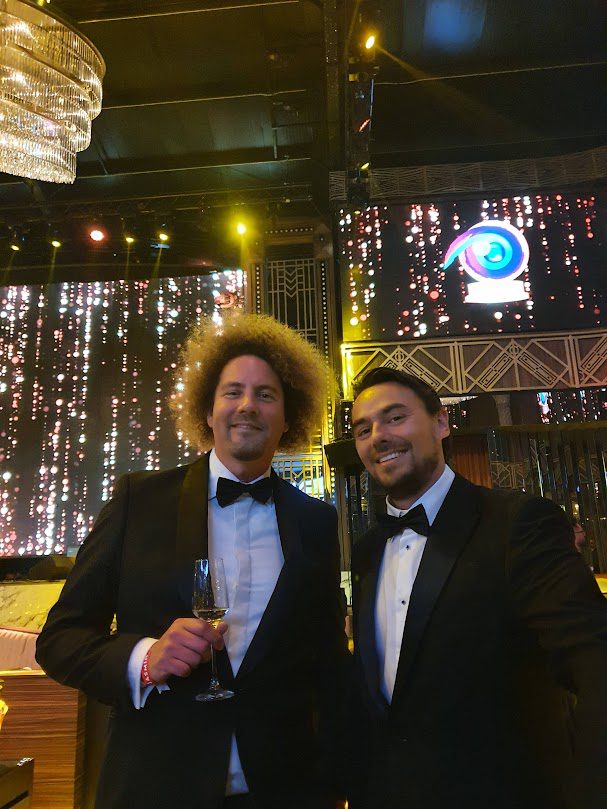 And like WeCamGirls, WeFangirls is free to get an account on. WeFangirls is a private community and to make full use of all the site's features you will have to be verified as an adult content creator. This is for privacy reasons as well as to keep fans and customers out. They are not allowed on the website.
"We've done well with our sites for cam models and porn stars, so producing a similar site for new and established adult content creators was the next logical step. Content creators are a huge part of the adult landscape; they need similar resources as cam models and porn stars to succeed, avoid mistakes, make connections with others in the community, and much more. We're excited that we've launched the site and to be able to help and unite content creators," says WeFangirls Owner Tristan.
Check out WeFanGirls wefangirls.com and join the content creator community. It's free and easy to join—click on "Sign Up," get verified and involved and take advantage of the tools and resources of the community.
Interview Rutger and Tristan for your site, publication, or show by contacting Erika Icon of The Rub PR at [email protected].
ABOUT WEFANGIRLS
WeFangirls is a community solely for adult content creators where they can interact with other creators and find the best fan and clip sites to sell their content on. Whether new or established, content creators can find helpful tools, resources, articles, and a forum to learn more about selling their content, which sites are the best based on users' experience, making new friends, and more.
Founded Rutger and Tristan, owners of wecamgirls.com, a staple for 10+ years in the webcamming community for over 30k models and cam model promotion site camgirlcollective.com, and WePornStars, which launched earlier this year to help adult performers succeed. WeFangirls is a brand-new community for content creators from all levels of experience, from newbie to established.
Join the content creators community for free at wefangirls.com. Follow WeFangirls on Twitter and Instagram at @wefangirls.