(Hamburg, Germany) German trans girl cam model, creator, adult performer, and art school dropout Emily Adaire can now add 2022 Fleshbot Awards nominee to her growing list of accolades. And to take home the trophy, her fans will need to show their support and #rockthevote.
The 2022 Fleshbot Awards nominations were recently announced, and Emily Adaire received her first nomination from the prestigious awards show. She's up for Best New Star in the trans category and needs her worldwide fans and industry friends to cast their votes for her.
"I'm super excited about awards season and am honored to be recognized by Fleshbot for my work this year! I've been lucky to work with some of the best studios and would love to win this award, but my fans and industry friends will definitely need to #rockthevote for me. I sincerely appreciate everyone who supports my work and votes for me. It means the world to me," says Emily Adaire.
Fans and industry can cast their votes to lead Emily to victory. Head over to 
fleshbotawards.com/#nominees
 and click on the Trans tab, look for her category, smash the button by her name, and hit the "Submit Your Votes" button to make it official. Voting is open through Tuesday, October 25
th
, and only one vote per IP is allowed. You must have a Fleshbot account to vote, and it's free and easy to get one. Winners will be announced in a virtual ceremony on Wednesday, November 2
nd
, 2022.
To interview Emily Adaire for your site, publication, or show, contact Erika Icon of The Rub PR at 
[email protected]
.
ABOUT EMILY ADAIRE
German trans girl cam model, creator, adult performer, and art school dropout Emily Adaire is known by her worldwide fans for her self-produced amateur content and her pro-scenes for Grooby, Legal Porno, Insatiable Pictures, and more. Emily enjoys taking on the role of student where she can wear her trademark glasses, flirt, and wear college girl outfits. Most of Emily's time is spent on the road, filming, editing, and networking, and occasionally you can find her on cam. Fans love her bottoming adventures, and she's becoming known as a size queen, adventurer, and international traveler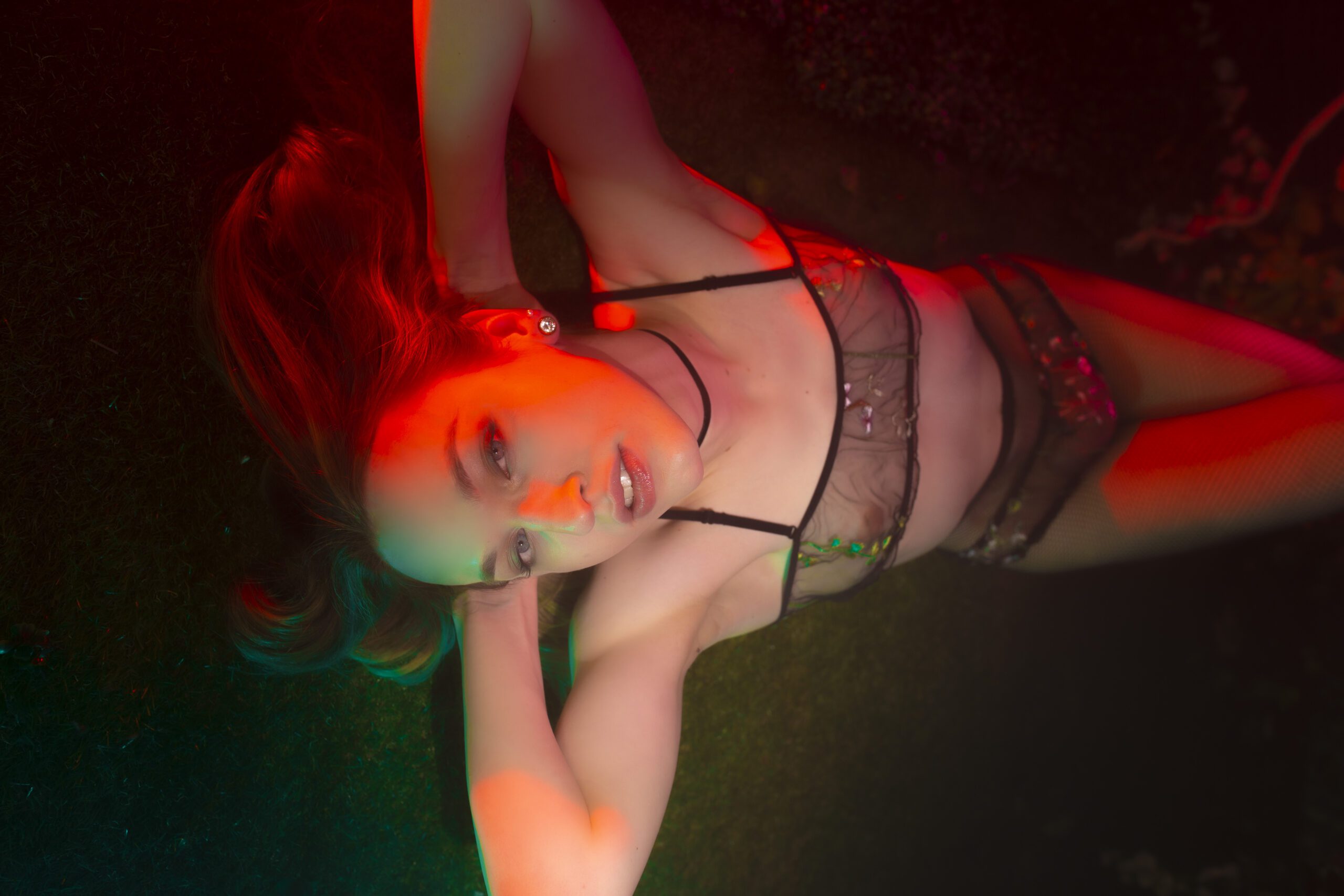 Her stage name has interesting origins—she always loved the name Emily, and Adaire was inspired by the character Daisy Adair from Dead Like Me, who loves to talk about her sexual exploits with Hollywood stars. Pre-COVID, Emily had just a few videos under her belt, but during lockdown, she made the leap into webcamming and filming more videos. And all that lead to her filming for the top trans studios and becoming an award-winning content creator. In 2022, Emily won Best Trans Clip Artist and was nominated for Best Self Producer and Best Non-US Performer by the TEAs and Best New Star – Trans by the Fleshbot Awards.