(Hollywood, CA) Taiwanese-born adult film director for Delphine Films Bloomer Yang goes by Oliver Wong when he does comedy and his hit podcast, "Get Intimate with Oliver Wong." And this Thursday, August 18th, he's bringing his spirited brand of humor to the La Muerte Comedy Show.
Fresh off the heels from his last successful comedy show, a Roast Battle, at the infamous Comedy Store on Sunset, this Thursday night, Oliver will be performing live on stage at The Garage on Motor Avenue in Culver City as part of the La Muerte Comedy Show. He'll be one of the highly entertaining comedians headlining the show. The free show starts at 8pm and the doors open at 7:30pm.
"I'm really looking forward to this show and have some hilarious new jokes to try out! I love doing stand-up, and this show brings in a great crowd. So get there early and enjoy a night of brilliant comedians," says Oliver Wong.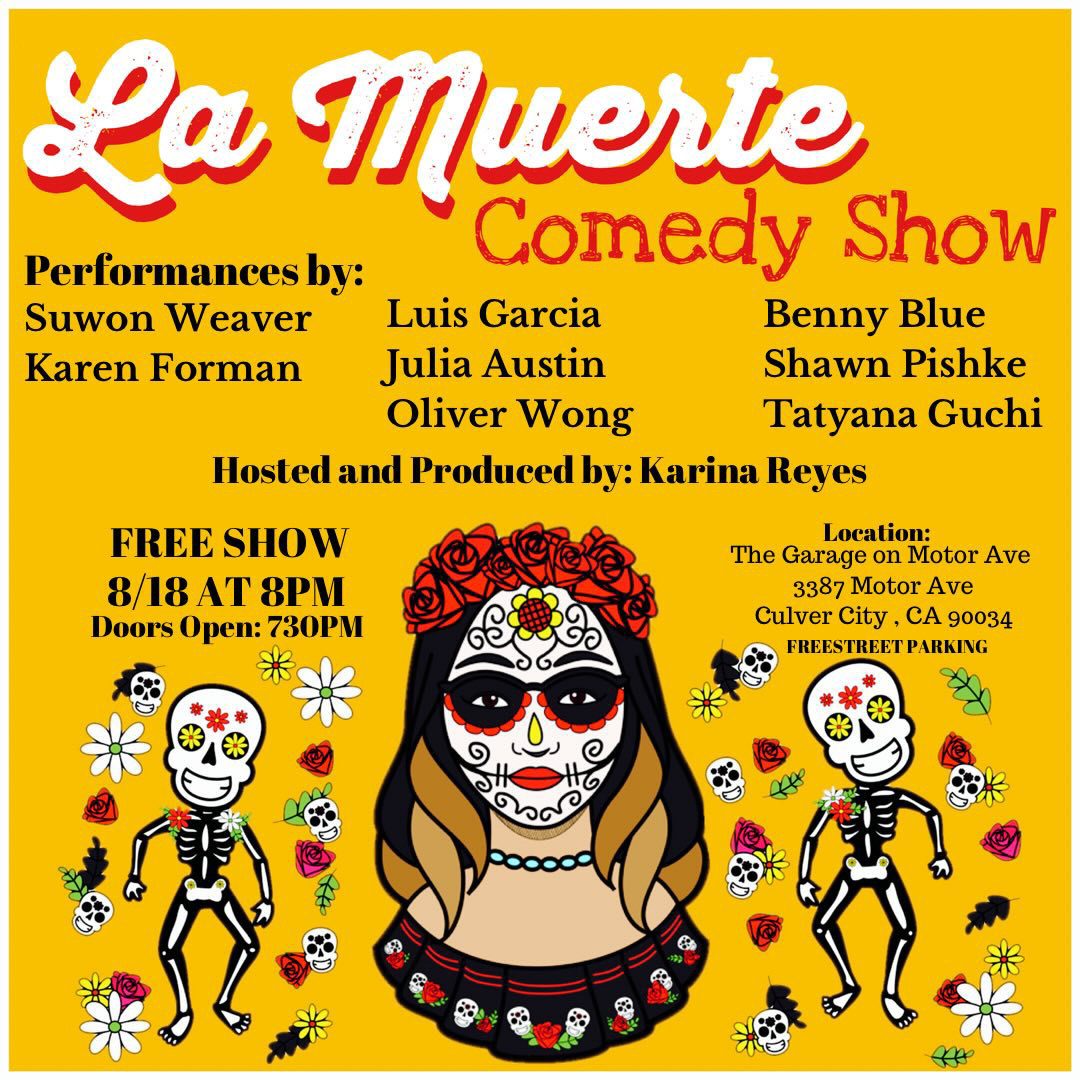 The Garage on Motor Avenue is located at 3387 Motor Avenue in Culver City. And although the show is free, pre-sale tickets are available on a donation basis at eventbrite.com/e/la-muerte-comedy-show-by-karina-reyes-tickets-87453079515. Pre-sale tickets are advised since the show will be standing room only. There will also be a happy hour from 4pm to 7pm.
To interview Bloomer Yang aka Oliver Wong for your site, publication, or show, contact Erika Icon of The Rub PR at [email protected].
ABOUT BLOOMER YANG aka OLIVER WONG
Taiwanese-born adult film director Bloomer Yang is one of the biggest rising stars on the director front. With over 50 scenes filmed for Model Media USA's studio Delphine Films delphinefilms.com, his standout scenes feature great storytelling and passionate sex scenes with three-dimensional characters that he writes and directs. His goal is not just to get the viewer off but also to get a reaction which might even include tears or laughter. Classically trained, Bloomer holds a Masters in Screenwriting and a Bachelor's in Film Production.
Bloomer is a man of many talents, including his comedy career under the name Oliver Wong. In 2018 after graduate school ended, he had a dead-end job and visa issues. Looking for an outlet to express his feelings, he stepped onto the stage of Flappers Comedy Club for his first show, and the rest is history. Like most comedians, his style is a cross between self-deprecating and observational. He uses being Asian, a gay man, an immigrant, his HIV Positive status, and his career as an adult film director as fodder for his comedy. His comedic influences include Ali Wong, John Mulaney, and Iliza Shlesinger.
Bloomer is also a podcaster with a show called "Get Intimate with Oliver Wong." In April of 2021, he recorded his first show and has guests from all walks of life, including journalists, educators, writers, comedians, nutritionists, and of course, adult. Previous adult guests include Donny Sins, Sophia Burns, and Sally Mullins. So tune in on Apple Podcasts, Spotify, Audible, Podchaser, and other platforms, and make sure to subscribe and leave a stellar review for him.
Keep up with all of Bloomer Yang/Oliver Wong's adventures as an adult director and up and coming comedian by following him on Twitter @theoliverwong, Instagram @oliverwongcomedy, and TikTok @oliverwongcomedy. Follow his podcast on Instagram at @getimtimatepodcast. Subscribe to his YouTube channel youtube.com/channel/UClr50JY0yzhYuc5bz5YUSSQ to see his comedy, podcast videos, and learn more about his exciting life. And get all his links in one place at linktr.ee/oliverwong.