(Hollywood, CA) Sparks Entertainment sparks-entertainment.com, one of the most talked-about cosplay and original content sites, has a new four-part sci-fi flick, The Seventh Kind, in time for awards consideration.
Inspired by classic films like "Close Encounters of the Third Kind" and "War of the Worlds," "The Seventh Kind" has an all-star cast that combines truly frightening alien elements, a script with a twist that keeps you guessing, and of course, hot sex. After investigative journalist Ana Foxxx's husband, Dante Colle, disappears, she looks into several recent claims of alien encounters. An old friend, Anna Claire Clouds, helps her do some digging and uncovers a huge conspiracy, including alien pregnancies being prevalent in UFO encounters and how those children are The Seventh Kind. Ana's search for the truth leads her to an unexpected and terrifying discovery.
Written and directed by Harry Sparks, "The Seventh Kind" stars Ana Foxxx, Anna Claire Clouds, Liv Revamped, Athena Faris, Madi Collins, Dante Colle, Shawn Alff, John Legendary, and Lucky Fate. The feature is four episodes, and the first went live today exclusively on sparks-entertainment.com. Every Friday, a new episode will debut. Get a sneak peek and watch the SFW trailer at https://youtu.be/SDHTxW6FQro.
"I've always been inspired by movies like Close Encounters of the Third Kind and War of the Worlds. So, I wanted to tell a UFO story, but I wanted it to be original, not a parody. And 'The Seventh Kind' is just that. I had an incredible cast and crew working on this film, so I made sure it was edited and ready to go to be considered for awards season," says Harry Sparks, award-winning writer, director, and owner of Sparks Entertainment.
To interview Harry Sparks or the feature's stars, contact Erika Icon of The Rub PR at [email protected].
ABOUT SPARKS ENTERTAINMENT
Sparks Entertainment sparks-entertainment.com is the brainchild of avant-garde, award-winning mainstream and adult director, producer, and editor Harry Sparks. The studio is known for its adult/erotic horror, fantasy, and science fiction. 2021 brought the relaunch as a members-only erotic cosplay-themed site with top adult stars as your favorite superheroines, villains, princesses, anime/manga, video game characters, and more. And in 2022, Sparks added the element of original content including featuring like "Maid to Kill" and "The Seventh Kind." The iconic site also has BTS, interviews, and more.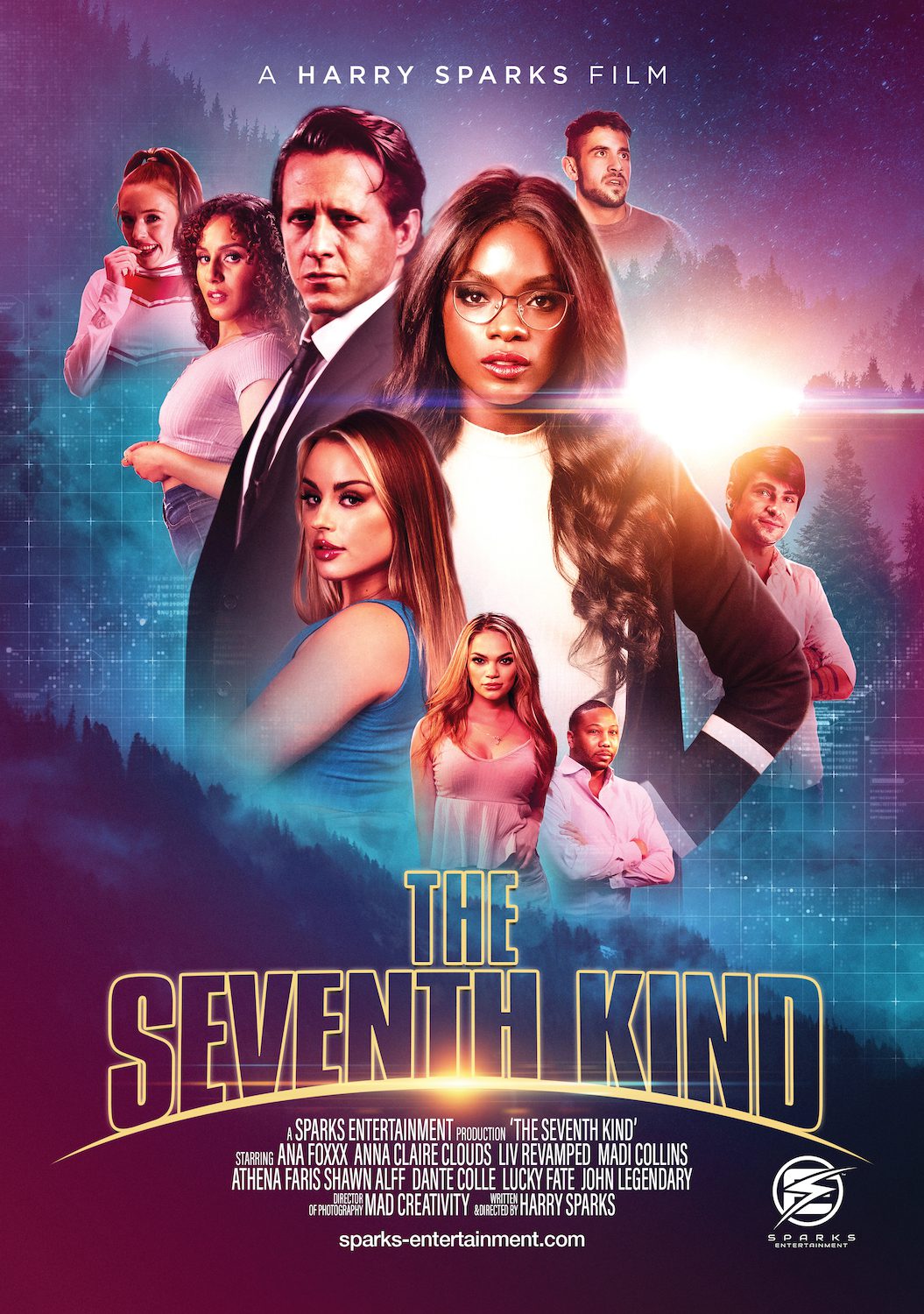 East Coaster Harry Sparks developed his craft studying film and video production at Florida Metropolitan University, International Academy of Design and Technology-Orlando, Academy of Art University in San Francisco, and UCLA Extension. His short film "A Night to Dismember" debuted in 2006 on IFC's Media Lab Uploaded and was followed up with multiple shorts. His short about global warming, "Shenandoah," received a 2007 Broadband Emmy Award. "All Hallows' Eve" and "Rotkappchen: The Blood of Red Riding Hood" also received critical acclaim.
In 2012, Sparks made his debut in adult producing, directing, and editing AMK Empire's coming of age sex comedy/drama, "Revenge of the Petites." The film won a Gold Kush Award for Feature Film and multiple XBIZ Awards, including Best Cinematography and Best Actress in All-Girl Feature, plus garnered numerous AVN, XBIZ, Venus Awards, XRCOs, Urban X, and Humboldt International/420 Awards noms. His 2013 feature film "The Vampire Mistress," that blended adult and horror, won Dani Daniels the XBIZ Award for Best Actress in an All-Girl Release and scored eleven 2014 XBIZ Awards and four AVN Awards noms. In 2016, "Beauty & the Beast XXX," based on the French fairy tale "La Belle et La Bête," was one of Sparks' most successful titles, featured an all-star cast, won a NightMoves Award for Best Parody – Editor's Choice, and was nommed for nine XBIZ Awards and seven AVN Awards.
Keep up with Sparks Entertainment and Harry Sparks by following their Twitter at @SparksEntTV and @harry_sparks and Instagram at @sparksentertainmentofficial and @officialharrysparks. "Like" Sparks Entertainment's Facebook page at facebook.com/sparksentertainment.