(Las Vegas, NV / July 29, 2022)
— Valentina Bellucci is still reeling from all the love and good vibes she received this month at the Exxxotica Expo Miami when she sat for her first-ever personal appearance at the Coxxx Models booth.
The busty brunette MILF says that while she has previously enjoyed Exxxotica as an attendee, the Florida gathering "was the first time I was actually at the booth, meeting fans and other industry professionals. It was quite an experience! I only wish I had more time to talk to everyone.
"I went there not only as a performer, but also as a fan… I saw one of my favorite porn stars, Angela White, who was signing at the Brazzers booth, and I had to stop by, say hi, and take a picture with her. Not gonna lie, I was star struck when I saw her!
"I'm also very happy I was able to see some of the talents I've worked with in the past and chat a little bit. I can't wait for the next Expo, but right now I want to say a huge Thank You to Conor Coxxx and Charlie Comet from CoxxxModels, who worked very hard to set everything up and made this possible."
Comet, who is not only a company associate for Coxxx Models, he's also a featured performer, said, "Exxxotica itself is an absolute paradise for sexual freedom and expression; I can't think of a better place to have an Exxxotica convention than Miami. It's a place where you can meet your favorite performers and network with the industry leaders such as Coxxx Models.
"I also had the honor and privilege to meet the gorgeous Valentina Bellucci. Upon meeting her, I was captivated by her sheer beauty and elegance. Valentina is absolutely beautiful person inside and out. She is a bright radiant light in the adult industry and she'll be very successful."
Valentina Bellucci is available for booking through Coxxx Models at 
[email protected]
.
For more information, visit:
ABOUT VALENTINA BELLUCCI:
Italian star-on-the-rise Valentina Bellucci is a bright new talent with an eye on making a name for herself as a respected performer, producer, content creator and studio head for Step House (
stephousexxx.com
), a brand new erotica imprint and website that highlights the works of adult's newest amateurs alongside its biggest stars.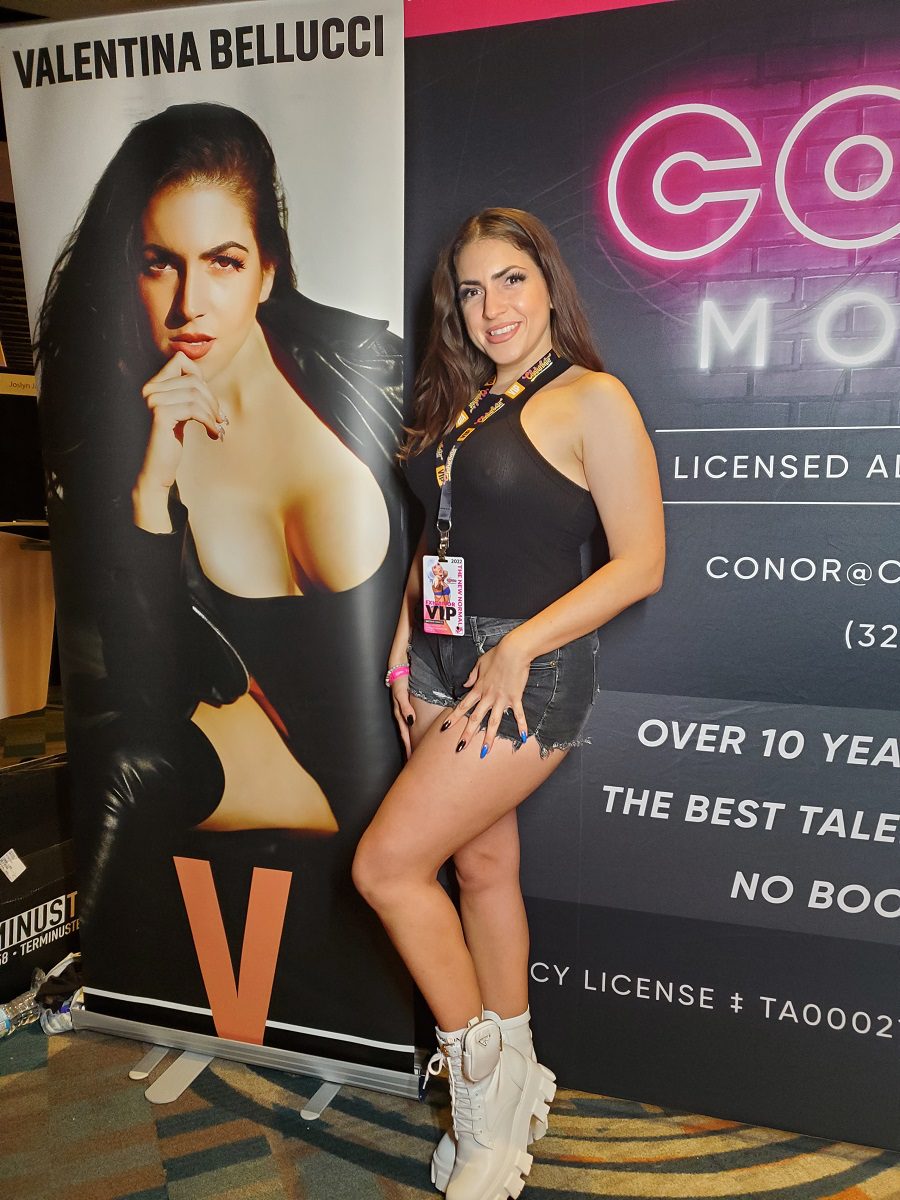 Growing up, Bellucci lived in the southern Italian region of Sicily and regularly moved around the U.S. and Europe; she has always considered herself a sexual person who dreamed of one day performing, producing and directing erotica, and gained some early experience as a music video producer while still in Europe before settling permanently in the U.S. – she currently resides in Las Vegas – more than 10 years ago.
In 2020, Bellucci began shooting solo content for adult clip sites as a means of making extra money, and found that she could express herself creatively on her own terms. In early 2021 she started shooting for the industry's top studios before launching Step House in November.
In her free time Bellucci, an avid fan of the outdoors, can be found in the mountains and deserts of Nevada and California hiking, skiing or off-roading along the winding trails seeking adventure with her two favorite companions, a French bulldog and Cane Corso mastiff.
# # #
Press and media contact: